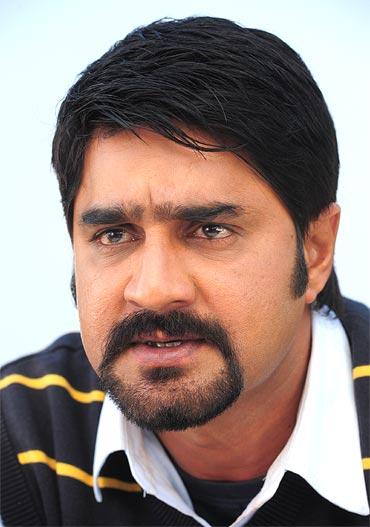 National award winning filmmaker Neelakantha has generated a lot of interest with his movies. His films traverse different genres and showcase varied emotions beautifully.
Neelkantha is now making
Virodhi
where Naxalism serves as a backdrop.  Anil Meka, Srikkanth's brother, produces the movie. Srikkanth, Ajay, Kamal Kamaraju, Kamalinee Mukherjee, Sivaji Raja and Sree Ramya form the cast of the film.
"
Virodhi
is a socio-political thriller with a bit of dramatic elements," says Neelakantha who has completed shooting the film and is now busy with the post-production.
H.M. Ramachandra (who worked with Girish Kasaravalli on
Dweepa
) is the Director of Photography, R.P. Patanaik composes music, Babji has done art direction while Shankar is the editor for the film.
Virodhi
is set for a May release.