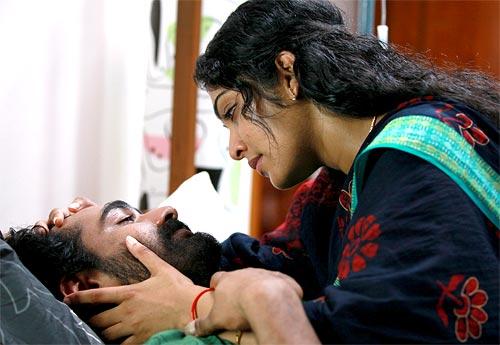 Legendary director Bharathan's 1981 film
Nidra
is being remade by his son Siddharth Bharathan. The shooting of the film is going on in Chalakudy right now.
It's the story of a girl who marries a mentally unsound man. Siddharth, Jishnu Raghavan and Rima Kallingal are doing the main roles.
The film is being produced by Lucsam Creations. Siddharth and Santosh Echikkanam have written the adapted screenplay. Santhosh has also been credited with the dialogues. Sameer C Thahir, who directed Chappa Kurishu, is the cinematographer.

According to Siddharth, the story is still set in a rural background, but in a different way.


Siddharth was not originally planning to do the lead role in this film. He and Jishnu made a spectacular entry into films with their maiden film Nammal.The two are coming together again after quite some time. Jishnu plans to be more active in films from now on.

It remains to be seen whether the Bharathan magic has been passed on to the next generation.