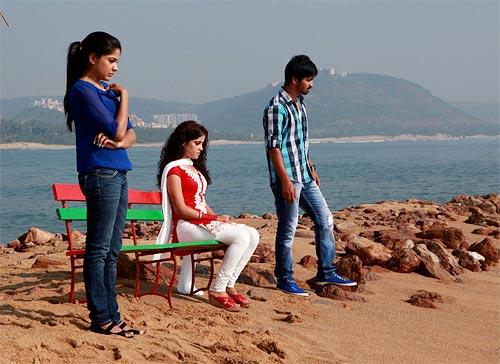 There have been umpteen films on college life or set against a college backdrop and most of them have been love stories and romantic entertainers.
Director Madhura Sreedhar Reddy (of Snehageetham , It's My Love Story fame) has made a film on the back bencher; many back benchers climb their way to the top later in life.
Back Bench Student, produced by MVK Reddy (under Shirdi Sai Combines banner) looks at what a not very good student made of his life after college. It also looks at the fun times he had in college, the bad period and the turmoil he goes through and its aftermath. There is a love story in there too.
The film stars Mahat Raghavendra (who made his debut with the Tamil film Mankatha), Piaa Bajpai (of Ko/Rangam), and Archana Kavi. There are many supporting actors--Brahmanandam, Sarath Babu, Ali, Banerji, Pragati.
Madhura Sreedhar Reddy has written the story and screenplay, with additional screenplay by Venkat Siddha Reddy. Lakshmi Bhupal has written the dialogues and Dharmendra Kakarla edits the movie.
Sunil Kashyap is the music director. Prasad GK is the director of photography.
Back Bench Student is slated to release some time in March.