Aajaa Mahi Vay -- Pyaar Ki Agnipareeksha is a new reality television show where 11 couples fight it out week after week in pursuit of their dream wedding.
Judging the participants on their dancing capabilities and harmonies are television actors Ronit Roy, Shweta Tiwari and Apara Mehta while Jo Jeeta Wohi Superstar winner Rahul Vaidya and Vineet Singh host the show.
Rajul Hegde caught up with one of the show's judges, Shweta Tiwari.
Why made you take up this show?
The reason for being a part of a reality show is that I can be myself. I was thinking and reacting like Prerna when I was doing Kasauti Zindagi Kay and had forgotten how I would react as Shweta. People loved me as Prerna; now I want them to love me as Shweta. I want my fans to know what makes me happy and unhappy.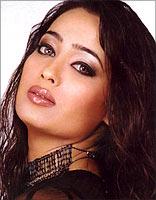 Do you think parents of the couples participating know about their relationship?
I think all couples here have told their parents about their relationships. It is just that their parents don't agree to their relationship for some reason. The show aims at testing the couples while we judges and the pubic will judge them on various aspects. At the same time, they will also know how compatible they are with each other.
Don't you feel the show might add to the problems in the couples' lives?
Show the world how much you love your partner. Pyaar Kiya Toh Darna Kya.
Why through this show?


If you cannot face all given situations whether good or bad, you cannot be good partners. This show is all about crossing hurdles together. It is all about finding the truth in your relationship.
How would you feel if a couple realises -- through this show -- that they are not made for each other and splits?
I will feel good, as I think that a relationship cannot last if it is weak. I will be happy that the couple breaks up before moving ahead in life. I would advise such couples to understand that it was the lack of trust and love in each other that caused it.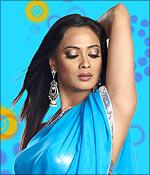 Would you be happy to see your daughter in such reality show?
Aparaji (judge) said the right thing in the press conference -- if she learnt about her daughter's relationship through such a show, then she will think that she has failed as a mother. I will have similar feelings.
I have a good rapport with my seven-year old daughter; we are like friends and discuss everything. I will not have any problem with my daughter if she takes part in such reality show after she has told me about her relationship. I would advise couples to use this show as a medium to know their partner better and not as a medium to convey the  relationship to their parents.
The winners get a dream wedding sponsored by the channel. What about the couples who get eliminated?
Couples, who get eliminated from the show, cannot be stopped. If they are not the winners, it's fine. But they have won a relationship for life and they should be happy with it. 
Catch Aajaa Mahi Vay -- Pyaar Ki Agnipareeksha every Friday and Saturday at 8 pm on Star Plus.