'Love will always be a mystery.'
'The day it stops being a mystery it won't exist.'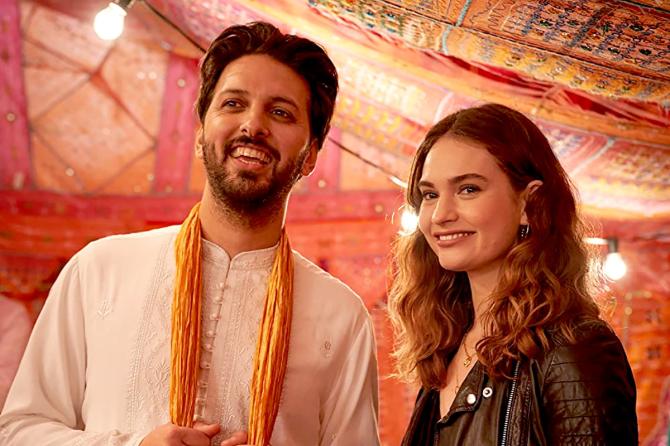 Shekhar Kapur started his professional career as a chartered accountant in the UK, but he returned to India in the early 1970s to join the Hindi film industry -- first as an actor (his first project was Ishq Ishq Ishq directed by his mother's brother Dev Anand) and then as a film-maker where he directed classic films such as Masoom and Mr. India.
His Indian projects led to work in the US and UK where he directed Cate Blanchett in Elizabeth and Elizabeth: The Golden Age.
After a gap of 15 years Kapur is back with an international project -- What's Love Got to Do with It? The film stars Shabana Azmi, Emma Thompson, Lily James, Shazad Latif and the Pakistani actress Sajal Ali who played Sridevi's daughter in Mom.
The film is set in London and Lahore, although all the Pakistani scenes were shot in studios in the UK. The film is written by Jemima Khan, who was married to Imran Khan.
Produced by the British company Working Title (Love Actually and Notting Hill), What's Love Got to Do with It? focuses on an arranged marriage between a young girl from Lahore and a Pakistani-British doctor, who also has feelings for a white British girl he grew up with.
The film weighs on whether arranged marriages have much relevance when many young people are falling in love and finding their own life partners.
What's Love Got to Do with It? premiered at the Toronto International Film Festival. After the theatrical release in the UK on February 24, it opens in India today, March 3.
Aseem Chhabra, Rediff.com's long-time contributor, spoke to Shekhar Kaur and Jemima Khan about making a film and finding love in our times.
Shekhar, you have had such a remarkable career and have made a wide range of films, going back to Bandit Queen, Masoom and Mr. India and then there is your work in Hollywood and UK.
But there was this gap where you were talking about various projects, Paani for instance, etc. And nothing was getting made.
Tell us about how this project came to you. And why did you jump at taking it, besides the fact that it had a wonderful scriptwriter?
Shekhar: Because it had a wonderful script writer. I read the script and I remember calling my lawyer who said, 'I have to make this deal.' It's getting more and more difficult, really tough to make films these days, unless you want to make a Marvel film.
If you want to make a film that is about something very real, it becomes more difficult to make it.
When I read the script and Working Title was involved, I knew it will get made. So I jumped into it. I asked my lawyer to say yes.
Anyway, it was Covid time. We were all going to die. Right? So I thought we might as well die making a movie.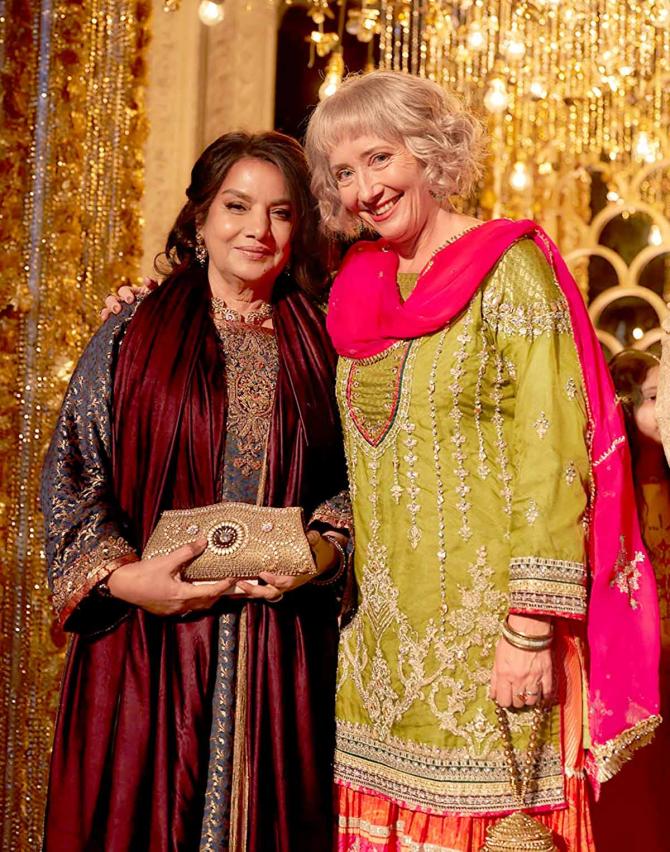 For a director of your stature with Oscar winning projects that you have helmed, why is it so hard to make a film? Is it just hard to raise money?
Shekhar: It becomes harder to raise money for what you really want to do. It's very easy to raise money for what everybody else wants to do. But I think that we all carry responsibilities.
We are not given talent to fritter it away. If you believe you have been given talent, it's a gift, and gifts are given for a purpose. That purpose has to be resolved and used.
Water is the biggest problem in the world and Paani is going to be made. I wrote the script of Paani 15 years ago and everybody said that it was not going to be made. Now everyone says what a great issue right?
So you have financing to make Paani?
Shekhar: Yes.
This film is partially set in Lahore. How many of the scenes in Lahore were actually shot there?
Jemima: Sharmeen Obaid Chinoy was very kind to help us since we couldn't go to India or Pakistan because of COVID. We could shoot some of them on a green screen in London, and I challenge you to tell us which ones they are.
Sharmeen is a friend and so she stepped in to help us with the second unit and do some of the Lahore footage.
Shekhar: No, no, it was all shot in Lahore (and he and Jemima start to laugh).
Jemima: Oh yes, sorry.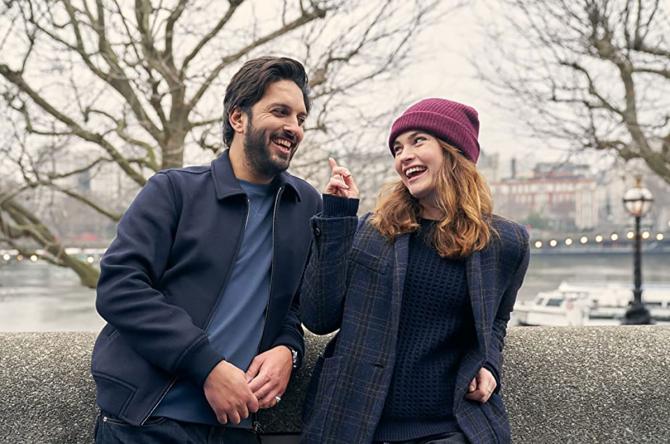 Jemima, how much of the story is informed by your personal understanding of arranged marriages in Pakistan?
Jemima: Well, you know, I lived in Pakistan for 10 years, between the ages of 21 and 30. So I would say that every single character and anecdote comes from either someone I have met or an experience that I have had one way or another.
It's not autobiographical. I went to Pakistan when I was 21 and had children when I very young. It was a different situation. But I would say that all the characters somehow or other I met. Pretty much every line is sort of taken from real life.
How much of you is there in it?
Jemima: The answer to that is a little bit of me is in Maymouna (Sajal Ali), but I also think there a little bit of me in Kazim (played by Shazad Latif).
I didn't realise as a writer you end up relating to the male characters as well, because I definitely am drawn towards a sense of duty and to please my parents, as well as looking for a career fulfillment.
I definitely feel as though I can relate to lots of the characters of the film.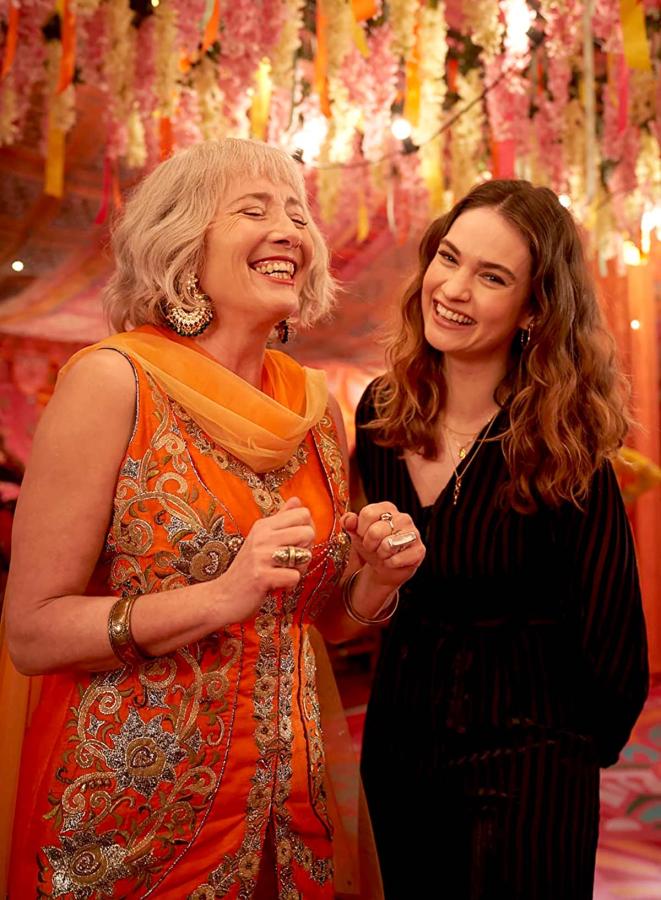 In this world of dating apps, high divorce rates, are arranged marriages still relevant?
Shekhar: I think the fundamental yearning is love. The fundamental need is intimacy. And so when you are doing many processes and exciting adventures, there is also within it a search for how do I find love?
It is a concern with many in today's generation -- will I die without ever knowing love? So, is that the way to find love?
Love will always be a mystery. The day it stops being a mystery it won't exist. Right? So the film says do not reject any system. The choice is yours. There will be a way to find love however you want.
Jemima: I think it's also about what kind of love each of us is looking for.
There are different types you know. There's the hot headed, passionate love based on chemistry and then there's a more pragmatic love we talk about in the film which is based on shared values and growing together.
And then there is spiritual love. In the absence of religion in the Western world, this deified law has become a greater search. So it depends.
That's the point of the film. What kind of love are you looking for? And what is the one that's going to take you on the happier long-term path?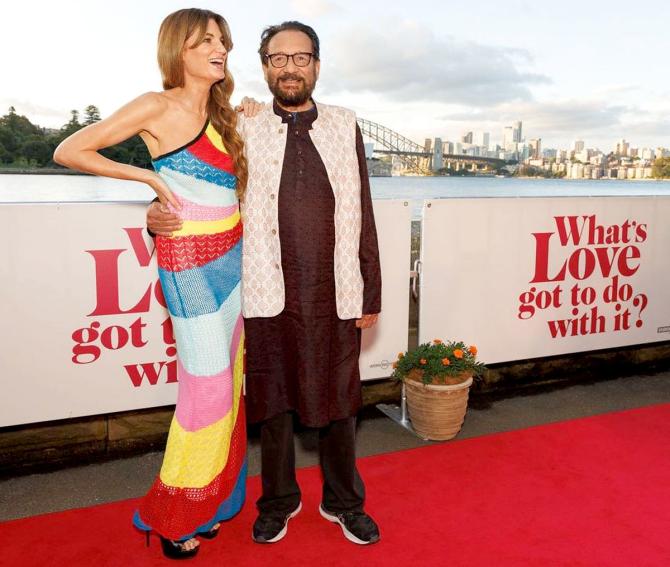 Jemima, you lived in Pakistan for 10 years and you have been producing films. This is the first script you wrote, largely inspired by your life there. Why did it take you so long to come to this point in your life?
Shekhar: I can answer that. She was in search for a right director (they both laugh).
Jemima: I remember always hearing the lament of my friends in Pakistan was always that 'Oh, these films in the West that win awards showing Pakistan in a bad light.'
I really wanted to make a joyous, colorful ,film about Pakistan. Shekhar doesn't like to call it a rom-com.
But it's a positive, uplifting, colorful film that hopefully brings people together and is about multiculturalism and joy.
And I hope people see it for its universal themes. Obviously, it's inspired by my personal experience in Pakistan, but I hope it will be enjoyed by audiences.