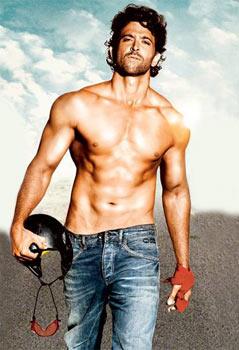 The gorgeous Hrithik Roshan turns 40 today, January 10.

One of the most successful actors of his generation, Hrithik is at a career high.

His latest film Krrish 3 is among Bollywood's biggest all-time
hits.
Send a postcard to Bollywood's very own superhero on a landmark birthday.
All you have to do is click on the link below!
Select your Hrithik Roshan birthday postcard here!