'There have been people who are the sons and the brothers of superstars, but they have not lasted more than one or two movies.'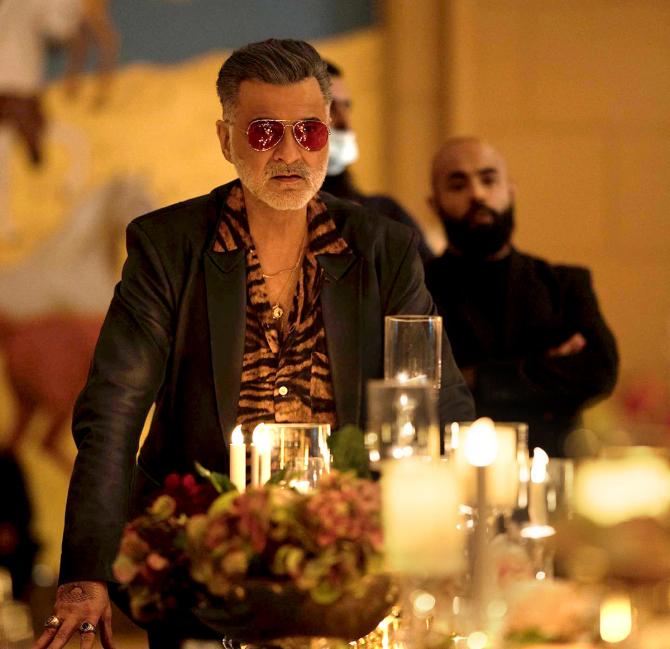 In the age of OTT, things are certainly looking up for Sanjay Kapoor.
After starring in so many shows like The Gone Girl and The Fame Game, he is seen next alongside Shahid Kapoor in Ali Abbas Zafar's action thriller film Bloody Daddy.
He's seen a lot of ups and downs in his 30-year-old career, but as he tells Rediff.com Contributor Mohnish Singh, "I started with a bang, went through a hurdle when things were not working out, but I did not lose focus or hope."
What do you bring to Bloody Daddy?
I play a negative character, but he is very suave and cool, who is a little, I would not say kinky, but he loses his cool very easily.
But even though the role is negative, most of the time when you see him, you will have a smile on your face.
He is not doing comedy, but the situations are funny.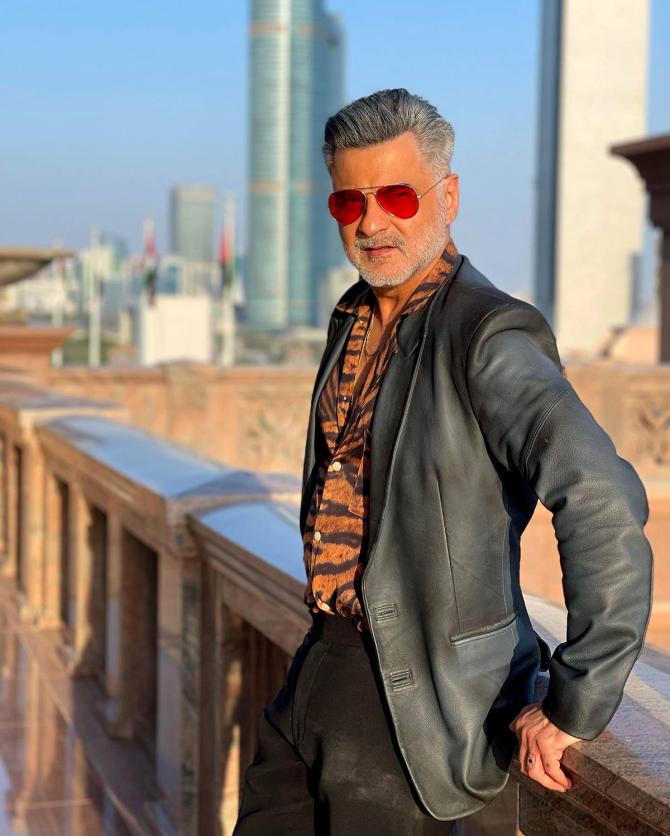 Do you think playing a negative character is more fun?
See, as an actor you need to do everything.
Everybody talks more about the negative role, especially people who have started off doing hero roles.
There is always an X Factor when you are doing a negative role; you have more nuances.
It's also more fun because this is something which you don't get to play everyday.
You are not that person in real life.
You come from a showbiz family, but how did it all begin for you? When did you realise acting is your calling?
I think deep down, it's there in your mind, but you don't know the exact time it hits you.
I think by college, I knew I wanted to get into acting. So I finished my graduation and then started my training.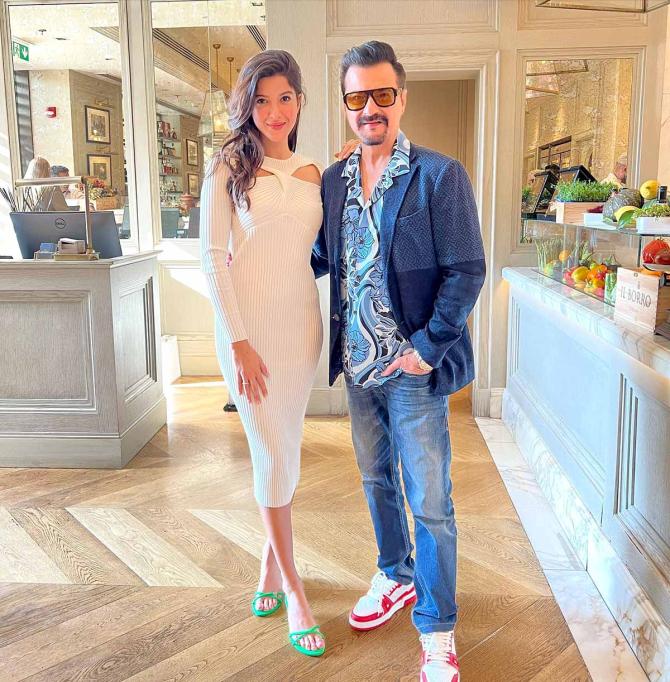 Who did you first share it with?
I didn't have to tell anybody that I wanted to become an actor, you know.
It's like today, my daughter wants to become an actor. It's not that she called me up or came to my room and said, 'Dad, mujhe actor banna hai.'

Everybody knows what you want to do in life.
We have been born and brought up in a family to understand what your interests are.
How did you bag Prem, your debut film?
So Boney Kapoor (elder brother and producer) wanted to launch me.
Initially, Shekhar Kapur was going to direct Prem.
Boney knew that Shekhar was a great person and an intelligent director.
The script was written by Shekhar Kapur and Javed (Akhtar) saab.
He was here (in India) for more than a year-and-a-half.
I don't want to get into why it didn't happen.
Shekhar takes his own sweet time to do things and too much time was getting wasted.
I needed to move on.
That's how my career got delayed.
You have seen Shekhar's career...In the last 35 years, he has done six films.
I could not keep waiting.
Satish Kaushik was directing Roop Ki Rani Choron Ka Raja and he was an extremely talented director.
So we decided that since Shekhar was taking too much time, let Satish direct Prem after Roop Ki Rani.
That's how Satish Kaushik came into the picture.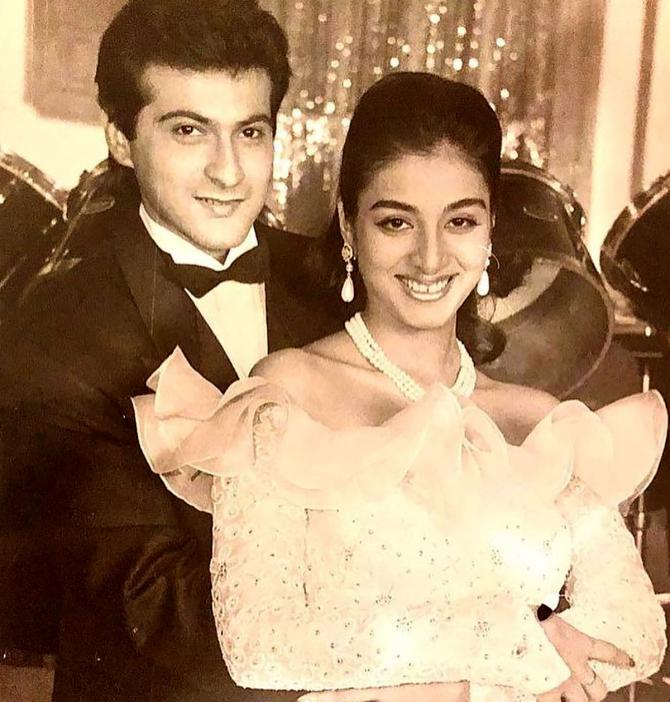 The film was launched in 1989 if I'm not wrong, and hit cinemas in 1995.
It was very disappointing.
But you need to be patient in this business. And understanding too.
If Shekhar was going to direct this film, it would have probably come in a year-and-a-half or two years.
As I said, Satish Kaushik was doing Roop Ki Rani Choron Ka Raja and that also got delayed for various reasons.
Anil Kapoor injured his leg and Sri (Sridevi) lost her father at that time.
So we started shooting for Prem, completed our schedule of 40 days, and waited for Satish to complete Roop Ki Rani.
Actually, it was not Prem that was getting delayed. Roop Ki Rani got delayed and Satish Kaushik needed to finish that.
After the first schedule (of Prem), the real shoot started again in October 1993. Then we released it in 1995.
So it was obviously tough, but you have no choice.
To add another thing, when this delay happened, I had signed four films at the same time.
So though Prem got delayed, ifmyou see my career graph, in 1995, I had three releases.
It's not that I was wasting time. I was shooting for Prem, Raja and Kartavya.
I was also shooting for Beqabu and Chhupa Rustam at the same time.
Before my first release, I was already doing two shifts.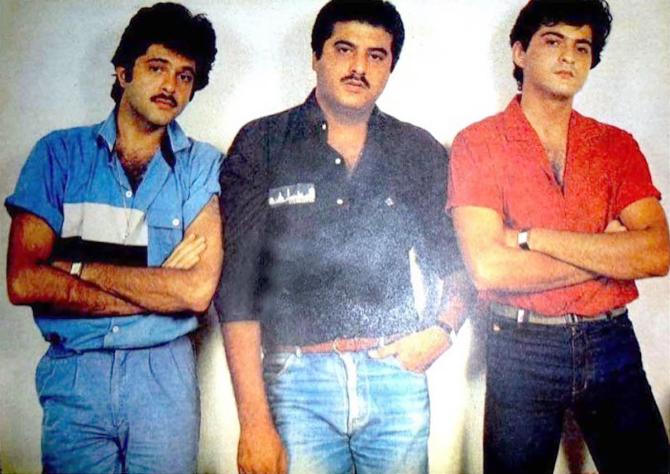 Do you think having star siblings made your journey easier or more difficult?
I won't say either.
It's your own journey.
There have been people who are the sons and the brothers of superstars, but they have not lasted more than one or two movies.
So it's your own journey.
If you are good, you will last.
Today, I am in the journey for the last 30 years.
After 30 years, in fact, I would say that I am at the peak of my career now. The kind of films that I am doing...
Obviously, there is no journey without hurdles. You have your ups and downs. I have had mine.
I started with a bang, went through a hurdle when things were not working out, but I did not lose focus or hope.
I got into production.
I did not do riff-raff films and when the opportunity came, I grabbed it with both hands.
What are your initial memories of cinema or being on a film set?
I was always enamoured by cinema.
I loved cinema.
I was obsessed with it.
I knew this is where I am going to be.
Whether I would become a producer or director or actor, I knew this is what I want to be a part of.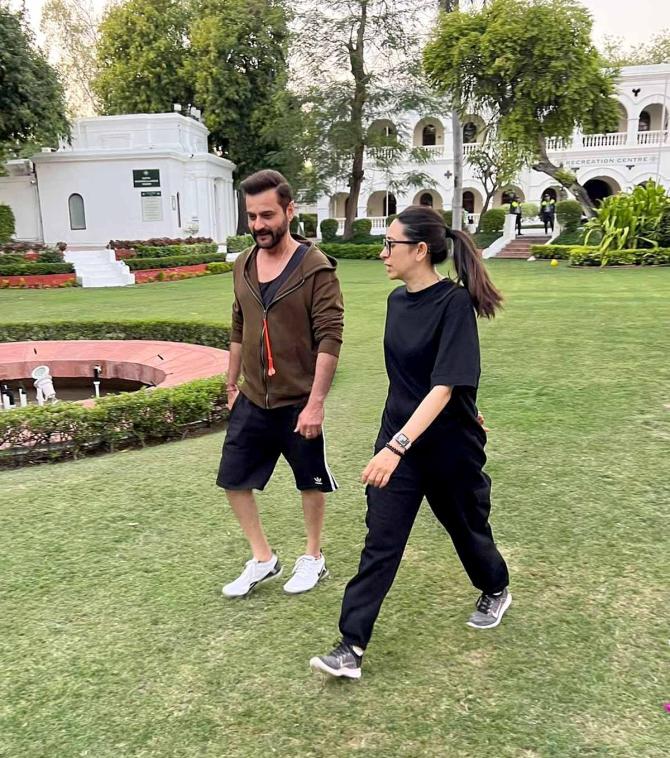 You were one of the first few Bollywood actors to take up a daily soap. What propelled you to be a part of Karishma: The Miracles of Destiny?
It was a great setup at that time.
Sahara (One) was going to come up in a very, very, big way.
A star, Karisma Kapoor, was doing it.
Arbaaz Khan, Arshad Warsi and Jugal Hansraj were also there.
My film Shakti had just released when I got this show.
I took it up and don't regret it.
You took a long gap of almost 15 years before taking up another TV show Dil Sambhal Jaa Zara. Why so?
I was busy doing other things and didn't want to do just any show.
When Dil Sambhal Jaa Zara came to me, I loved the subject.
In fact, Siddharth (Sengupta) produced the show; he was one of the directors of Karishma.
So, Siddharth was producing the show with Jyoti and when he approached me for this.
It was a remake of the Turkish series Aşk-ı Memnu.
When I look back at my career, Dil Sambhal Jaa Zara changed it a lot.
The industry doesn't watch so much TV today, but as far as the audience is concerned, people are obsessed with it.
Career-wise, do you have any regrets?
No, not at all.
Some people don't get a chance after a year or so. I got this opportunity when the OTT came and I got a great offer in Love Stories. I have not looked back.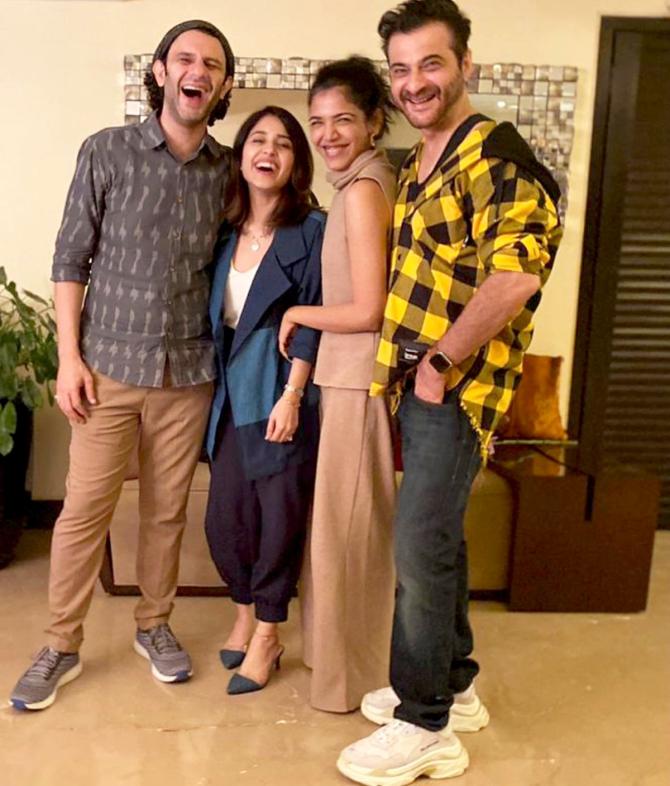 You did not produce any film after Tevar.
I am very busy as an actor now.
I am not a line producer or even a corporate, who just puts in money.
We produce films with passion.
Right now, I don't have that time.
Maybe in the future, I will produce something.
Have Anil Kapoor and you have ever been offered a film together?

Surprisingly, no.
If you find a producer, offer it to us (laughs).