The top posts on social media from your favourite Bollywood celebrities: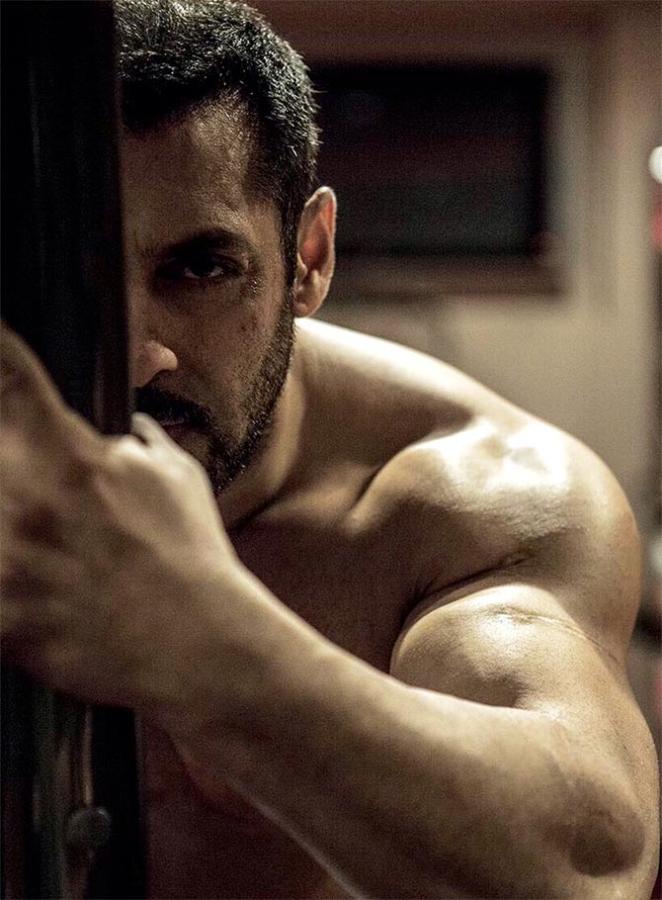 Salman Khan is training hard for his role in Sultan.
Director Ali Abbas Zafar shared a picture, above, and wrote: 'Working out Sunday with Sultan @SultanTheMovie . Let's build some muscle.'
Produced by Aditya Chopra, the film also stars Anushka Sharma and Randeep Hooda.
***

Priyanka Chopra goes to Montreal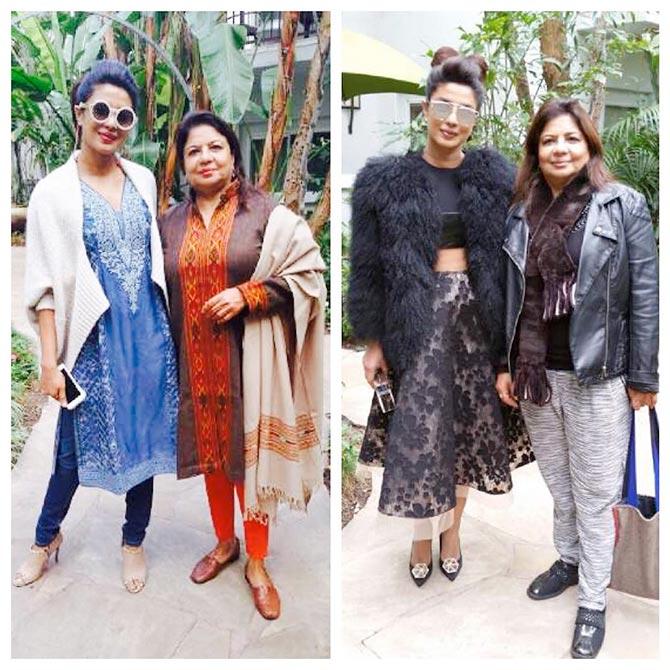 After winning at the People's Choice Awards in Los Angeles, Priyanka Chopra has resumed shooting for her American show Quantico.
'Off to Montreal!! Work comes first!! Party time up!! #Quantico,' Priyanka tweeted.
Meanwhile, she posted pictures on Instagram, above, and wrote: '#LAstylediaries @madhuchopra fashionista u!!'
***

Hrithik Roshan thanks his well-wishers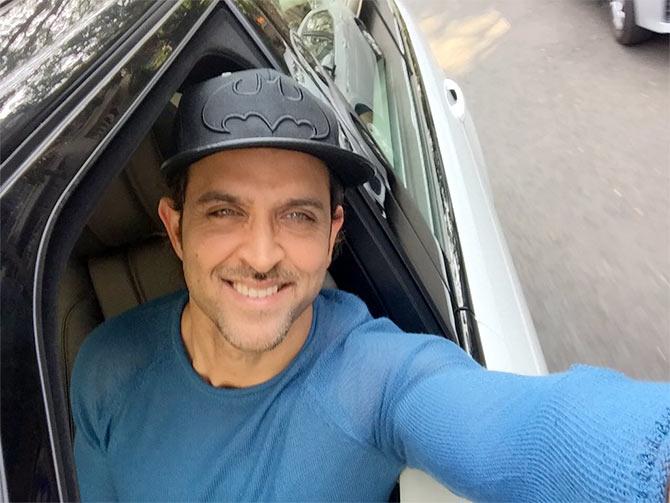 Hrithik Roshan, who celebrated his 42nd birthday on January 10, took to Twitter to thank his fans.
He shared a picture, above, and wrote: 'Thank u all for making my day so special! My first birthday happy selfie is for all of you who have warmed my heart.'
'I cherish al d affection cme my way,I honor it by spreading mor joy. Laugh more 4 al this shall pass in2 oblivion. Thank u n love u all,' he added.
***

Saif, Kareena, Sonakshi, Mika to perform at Saifai Mahotsav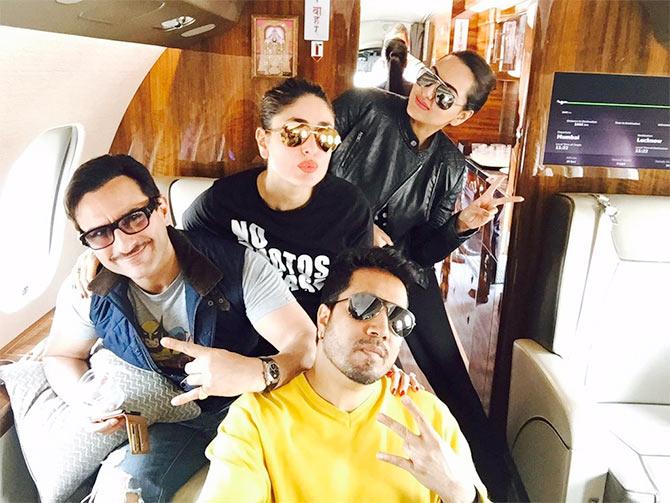 Saif Ali Khan, Kareena Kapoor and Sonakshi Sinha will be performing at the annual Saifai Mahotsav on January 11.
Singer Mika Singh shared a picture, above, and tweeted: 'Hey #ittawa here we come get ready to rock n roll... With beautiful #KareenaKapoor @sonakshisinha and #SaifAliKhan.'


***

Akshay Kumar receives Asin's first wedding invite!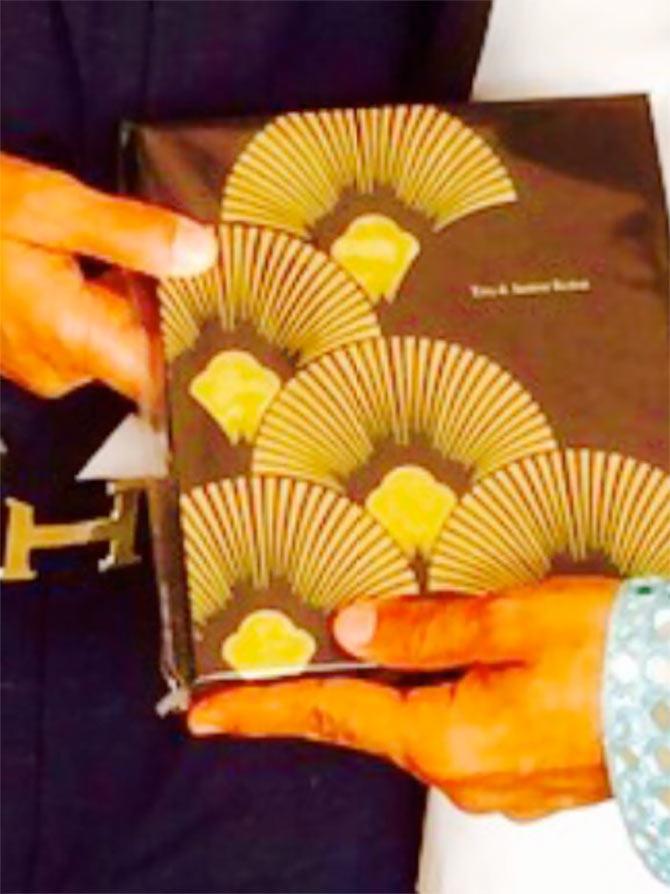 Asin Thottumkal is all set to marry Micromax co-founder Rahul Sharma on January 23.
Akshay Kumar, who has worked with Asin in films like Khiladi 786 and Housefull 2, shared a picture of the wedding card, above, and wrote: 'Happy to receive the 1st wedding card of 2 of my close friends,Rahul & Asin. Wishing you both happiness always.'


***
On the sets of 24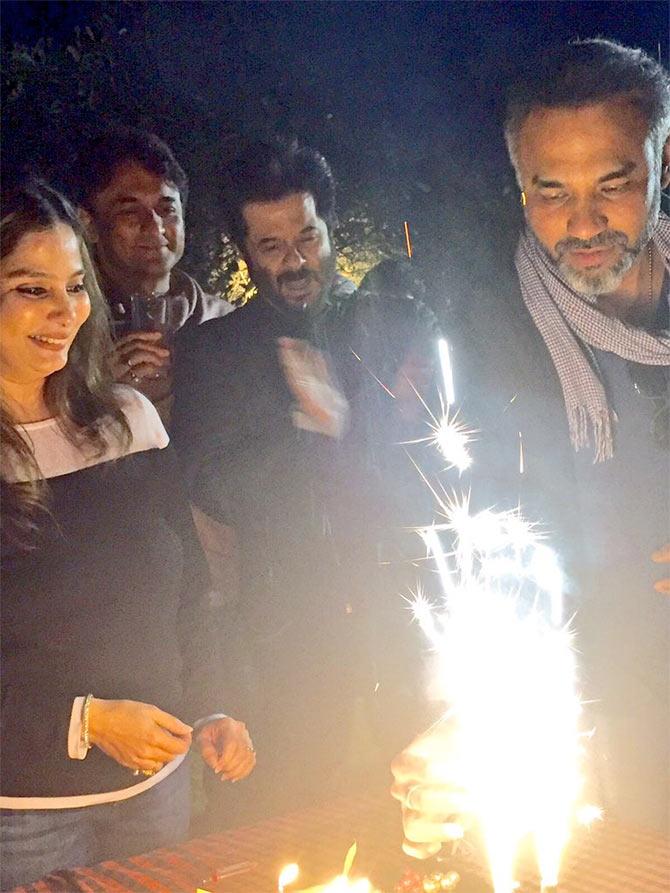 Anil Kapoor, who is shooting for the second season of his TV show 24, celebrated director Abhinay Deo's birthday on the sets.
He shared a picture from the celebrations, above, and wrote: 'To the force of nature that's called #AbhinayDeo! #24India. Happy Birthday!!! #24IndiaS2.'
Also seen in the picture is Abhinay's brother, actor Ajinkya Deo.
***
Bipasha parties with friends and family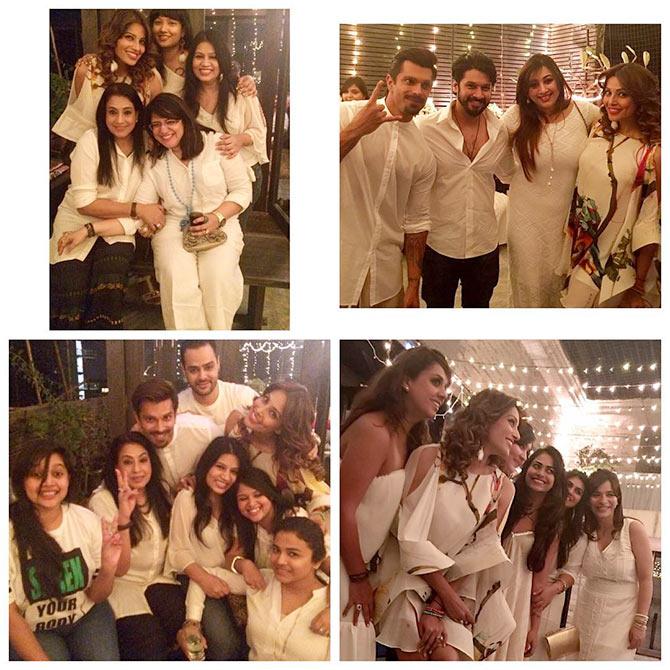 Bipasha Basu, who turned 37 on January 7, celebrated her birthday with friends and family.
She posted pictures on Instagram, above, and wrote: 'My life. My family. My friends. Thank you Partying Monkeys! I love you allllll soooooo much! Thank you for making my birthday so special and dealing with crazy me always.'

***
Meet Ayesha Takia's son Mikail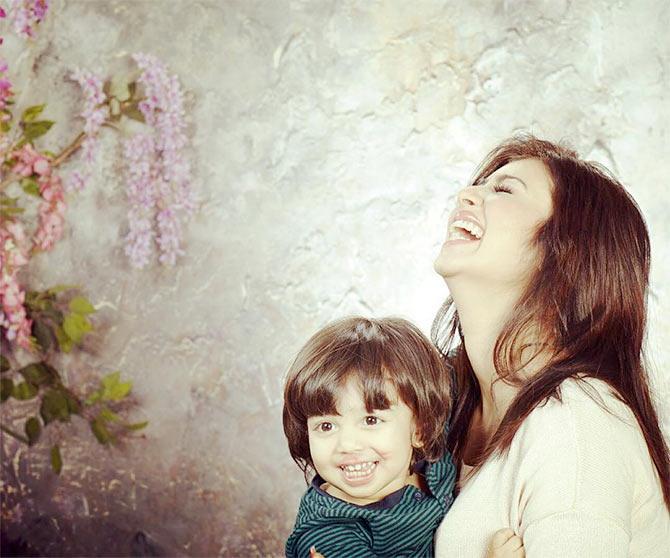 Ayesha Takia, who tied the knot with Farhan Azmi in 2009, turned to Instagram to share a picture of her son Mikail, above, and wrote: 'My #Mikail #MomLife.'
Ayesha was last seen in 2011 Hindi film Aap Ke Liye Hum.