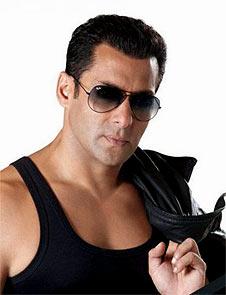 They may not be the best of friends any more but stories of rivalry between one-time best-friends Salman Khan and Sanjay Leela Bhansali are highly exaggerated, if not entirely fabricated.

The latest illusory salvo fired from both the camps is an alleged fight for the remake rights of a 2011 Tamil film Kanchana.

If reports are to be believed, Salman and his brother Sohail Khan were very keen to secure the Hindi remake rights of this Tamil film but Bhansali beat
the Khans to the privilege.
However, Sohail refutes the rumour, saying, "I had seen this particular film years back for a possible remake. That's it. Nothing happened after that. It's a very good film."
Bhansali also denies any interest in the horror film. "I've nothing to do with
Kanchana
. The only Tamil film I'm remaking is
Ramanna
. Telugu director Krish is directing that.
A source close to Bhansali cuts down any talk of rivalry between the two families. "Sanjay still cares very deeply for Salman. If Salman ever showed any interest in acquiring the remake rights of any films owned by Sanjay Bhansali Productions, he would be given the same without a second thought."