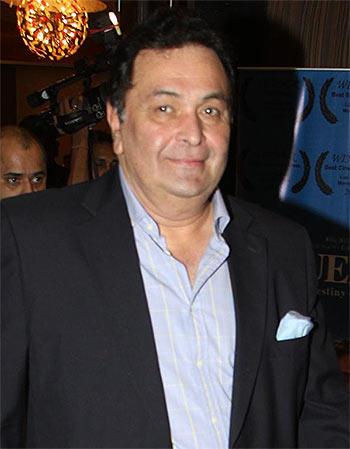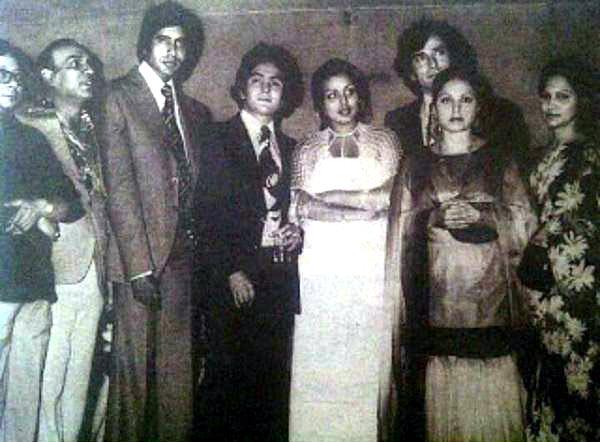 Yesteryear actor Shashi Kapoor will finally receive the Dada Saheb Phalke award, and his family is obviously thrilled about it.
His nephew Rishi Kapoor, who has worked with him in films like Kabhi Kabhie and Doosra Aadmi, says, "Our family is thrilled that Shashi Uncle has been honoured. It's a great day for the Kapoors. Thank You, India, thank you Government of India and thank you audience for believing in the Kapoors.
"My only question to the government is: why has it not conferred this same honour to my other uncle Shammi Kapoor? No one can deny that Shammi Uncle also left an indelible mark with his unique acting style.
"Having said that, let me not sound like a spoilsport. I am delighted!
"Shashi Uncle is the third member of our family to win the Padma and the Phalke awards. Before him, my grandfather Prithvi Raj Kapoor and father Raj Kapoor received them.
"Shashi Uncle has championed the making of the so-called art films at a time during the 1970s when Hindi cinema was churning out masala potboilers. He did the so-called potboilers too, but invested his money in thoughtful cinema like 36 Chowringhee Lane, Vijeta and Utsav. Aaj kal multiplex ka zamana hai (this is the age of multiplex cinema). And the kind of films that Shashi Uncle championed are still being made for a niche audience, films like Queen, Badlapur, Dum Laga Ke Haisha and NH10.
"Shashi Uncle made the Prithvi Theatre into a reality for budding directors and actors to express themselves on stage. He worked relentlessly as an actor and producer and theatre enthusiast. He made a mark in several films and finally got the National award for New Delhi Times."
Image: RD Burman, Yash Chopra, Amitabh Bachchan, Rishi Kapoor, Neetu Singh, Shashi Kapoor, Raakhee and Waheeda Rehman at the premiere of Kabhi Kabhie. Photograph: Amitabh Bachchan/ Facebook