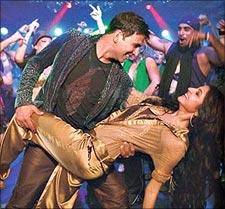 Sukanya Verma reviews Patiala House. Post YOUR reviews here!

Some things never change. One of them is our obsession with drama.

Even today the minute the besieged hero's displeased father, mother, wife or girlfriend decide to let bygones be bygones and show up to watch him play a crucial game, perform at a concert or deliver a speech, he rocks the show. And after a L-O-T of hullaballoo and nail-biting tension, we all get what we came for -- a happy ending.

Filmmaker Nikhil Advani delivers one with tons of pomp, colour and gusto in Patiala House, a film that's surprisingly alright in spite of the obviousness of its generic plot and sloppy screenplay by Advani and Anvita Dutt, also the lyricist in the enterprise.  

A two-in-one yarn that double-knits father-son melodrama with the aspirations of an ageing fast bowler, Patiala House maintains a tone that is singularly sentimental.  

Being a made-in-Bollywood, boisterous Sikh family settled in London's Southall suburb with a title like Patiala House merits it abundant over-the-top action, plush weddings, bhangra shangra, the works. And Rishi Kapoor's Kahlon khandaan doesn't stop at anything to gratify. The screen is literally toppling with people, there are just too many family members to keep count or care a dime.

All you really need to know is the extended family is a frustrated lot barred from doing things they like, pursuing careers, choosing life partners, etc led by a docile doormat, Gattu.

Akshay Kumar as Gattu is convincingly morose for a good 90 minutes of Patiala House's two and a half hours running time. You'd think his nick name has something to do with it. But no, as the grainy flashbacks reveal he's nursed a lifelong dream to fast bowl for England's cricket side, which is cut short after his Bauji says not happening and insists he turns shopkeeper instead. Seriously, how Gattu...er...dumb is that?

What makes this clamour and clutter in an implausible balle balle scenario worth a watch is that the actors -- irrespective of their stature or screen time -- keep the madness in control. The frenzy is of the frothy sorts with Anushka Sharma (as Akshay Kumar's effervescent substitute of Bournvita/Gatorade/any metaphor for energy who gets to mouth Tolkienesque lines like 'Do what you were born to do') contributing a great deal of it, and the excitement to click as a team appears genuine.  

The same cannot be said about Rishi's agenda as the chauvinistic bully spoiling the picture. A sketchily written part dilutes his aggressive patriotism and anti-racial stand into a comical, pig-headed Scrooge yet to come-of-age.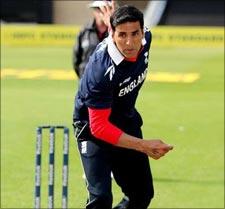 Stern dads are not a rarity in our films. If Amrish Puri had a looming presence and intimidating baritone to substantiate his grouchy Bauji, Ronit Roy worked superbly as a complex albeit questionable father figure in Udaan. Rishi, however, doesn't have much meat to sink his teeth into. 

Shortcomings of the script aside, he builds a forceful, daunting air, quite the Bauji-e-azam, reminiscent of his grandfather Prithviraj Kapoor.
Most of Patiala House's heart comes from Shankar-Ehsaan-Loy's tender piano theme and Akshay Kumar's measured and matured delivery as a compliant son with a burning desire to play cricket although he's (a rather convincing) 34 years old.
And so Patiala House turns into a Gurinder-less Bend it like Beckham meets kind of a Goodbye, Lenin!  The foolhardiness works purely on the strength of Akshay's vulnerability and restraint. He succeeds in making a connect with the viewer triggering an urge to strangle him when he's passive, cheer for him when he clean bowls Andrew Symonds or takes a Mohammad Azharuddin-inspired catch and reach out when he breaks into unbridled tears of snub or humiliation. If 'filmi' still excites you, you'll enjoy the certainty of it all. If not, you probably never read this.
Quite conveniently, a politically correct Advani never shows Akshay playing against India. Predictably, the men in blue do march to victory; it's just a few shades darker than I would have liked to cheer for.
Rediff Rating: