We take a guess...

Rajkumar Hirani's PK's trailer was released a while ago amidst much fanfare and anticipation.

While its treatment and tone was strongly reminiscent of Hirani's 2009 monster hit 3 Idiots, it wasn't the only thing about the official trailer that caught our attention.

Aamir's character doesn't utter a word in it!

Well, we decided to guess what he's probably thinking through several of his overly animated expressions in the film!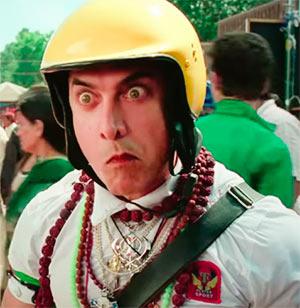 'How much did you say Happy New Year has made?'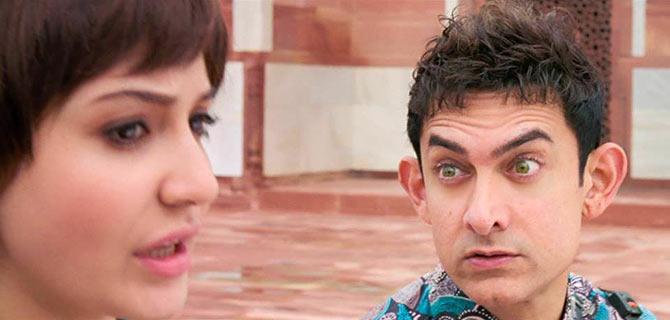 'Aamir: No matter what the media says, your pout looks absolutely fine to me.'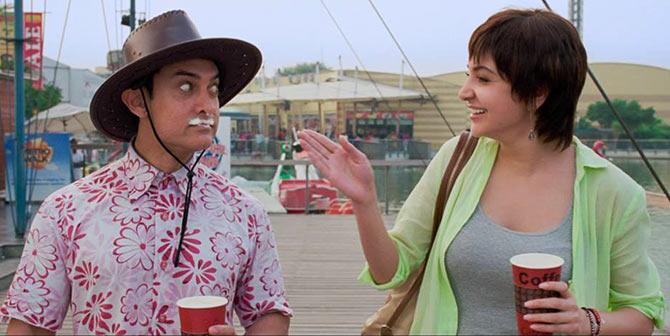 Anushka: You have no idea how stupid you look in that cowboy hat.

Aamir: Let me organise a special screening of Dhoom 3 for you.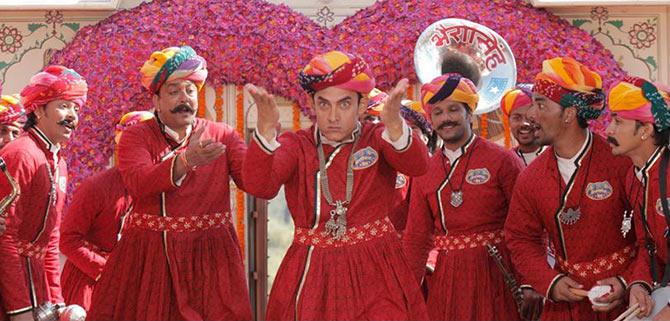 'The producers have insisted on having me strip down to my birthday suit. Arey log kya kahenge?'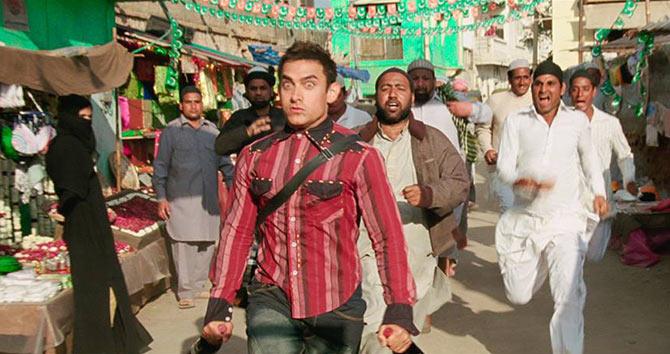 'PK is now with distributors.

'Better make a run for it before they realise what they've gotten themselves into.'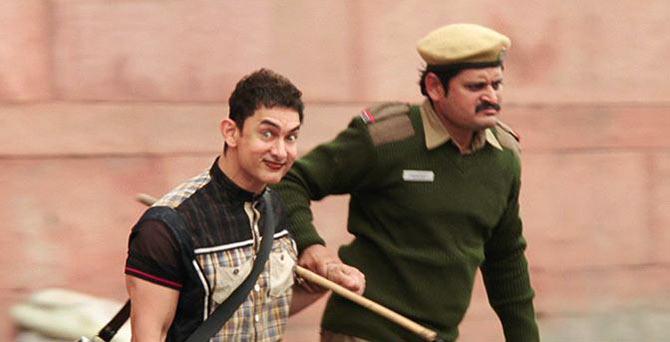 'You think Gajini was insufferable? You ain't seen nothing yet.'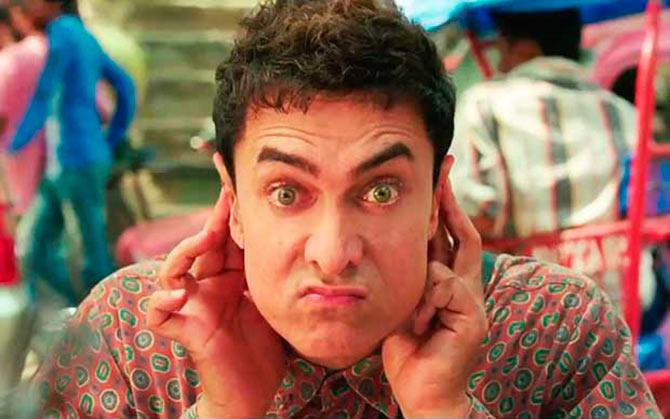 'Wish they'd tape my ears to the back of my head so my fans could concentrate on my performance for once.'