As late filmmaker Rajesh Pillai's Hindi film Traffic releases this week, his close friend and Rediff.com contributor Vijay George reveals what happened behind the cameras.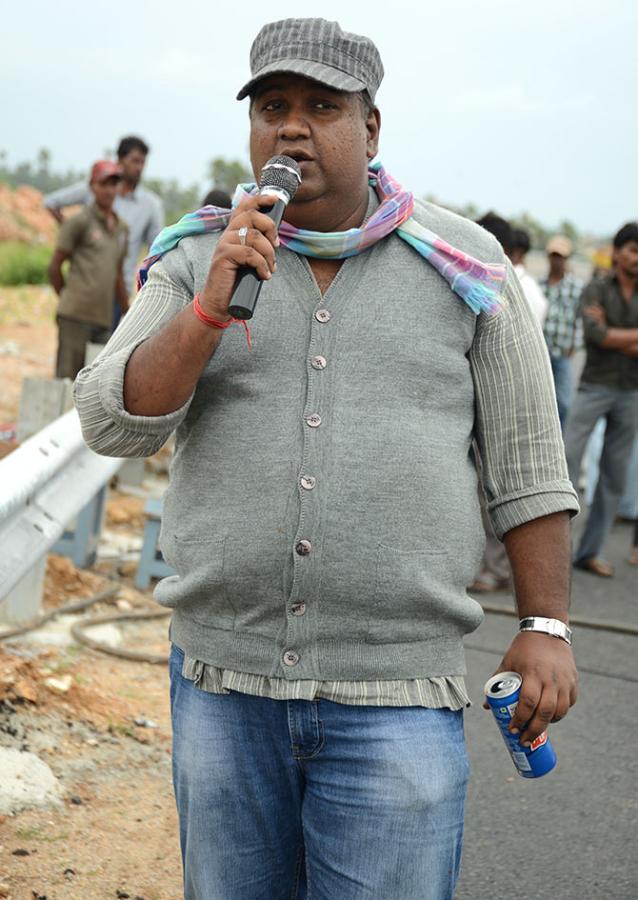 IMAGE: Director Rajesh Pillai.
After his debut movie Hridayathil Sookshikkaan turned out to be a dud, Malayalam filmmaker Rajesh Pillai decided to take a break before starting his next venture. He believed it was his last chance to prove what he was capable of.
And then, after nearly five years of preparation, he made Traffic in 2011.
The storyline -- inspired by a real life incident that took place in Chennai -- and the multi-linear narrative made Traffic a trendsetter. The film was a big hit; both the critics and the masses couldn't stop raving about it.
Tamil superstar Kamal Haasan wanted to remake the film but it was later made with another actor in the lead.
Then Rajesh decided to direct the Hindi version of Traffic. Several names were considered for the various roles, including that of Amitabh Bachchan, Sunny Deol and Ajay Devgn.
Eventually, Manoj Bajpayee was roped in to play the lead -- the role of the traffic policeman that starred Sreenivasan in Malayalam original.
The Hindi version of Traffic, produced by Endemol India in association with Fox Star, was shot at various locations including Mumbai and Hyderabad.
The cast also included Jimmy Shergill, Prosenjit Chatterjee, Parambrata Chatterjee, Sachin Khedekar, Amol Parashar and Divya Dutta.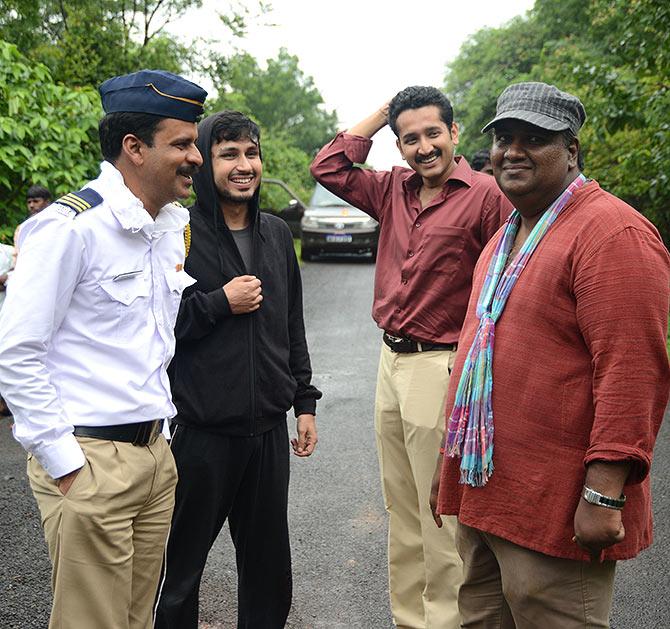 IMAGE: Manoj Bajpayee, Amol Parashar, Parambrata Chatterjee and Rajesh Pillai on the sets of Traffic.
As a close friend, Rajesh shared his highs and lows while shooting the film. He was thrilled to direct the terrific Manoj Bajpayee.
He was really hoping Amitabh Bachchan would agree to do the small but the crucial role played by Jos Prakash in the original. Sadly, that didn't happen. But he was particularly delighted to have Parambrata Chatterjee in the cast, after the Bengali actor's spectacular show in Kahaani.
There were several delays before the film could be released. Ajay Devgn wanted to produce the film under his banner but that didn't happen due to his commitment to other projects.
Rajesh, who was generally cool on the sets, was under no tension while shooting in Kerala or Mumbai.
Interestingly, he was never comfortable travelling in flights and therefore major discussions regarding the project happened inside the car, while driving all the way from Thiruvananthapuram to Mumbai and back along with his core team members!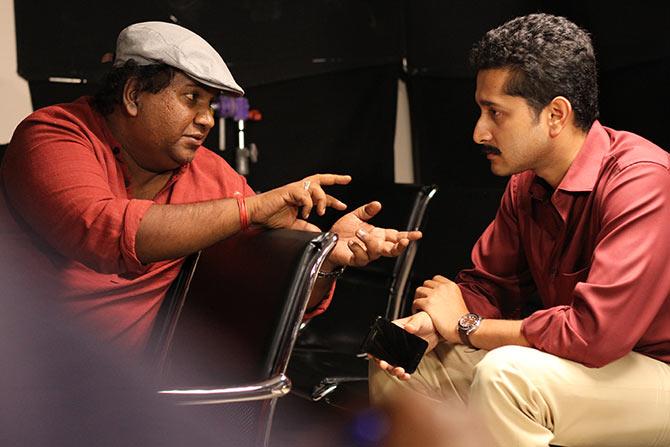 IMAGE: Rajesh Pillai explains shot to Parambrata Chatterjee on the sets of Traffic.
After completing the shooting of Traffic in Hindi, Rajesh Pillai directed two more Malayalam films -- Mili released last year and Vettah, this year.
A day before the release of Vettah, Rajesh was admitted to hospital with chronic liver cirrhosis. He passed away on February 27.
In another tragedy, Malayalam actor Jishnu Raghavan, who had a small role in Traffic, also succumbed to cancer a few weeks later.
It is true that Rajesh was really upset because of the delay in the film's release. Shooting the Hindi version of Traffic -- which had so many big names and egos involved -- hadn't been easy.
It would have been truly a dream come true for a talented filmmaker like Rajesh Pillai to see his Hindi debut on May 6.
Wish he was there in this world to watch the film along with the rest of us!