Happy birthday, Rekha!
Poetic, kajal-lined eyes, glossy red lips, glittery eye shadow, conspicuous mascara to go with that husky voice and mysterious smile, Rekha embodies glamour. And how!
She's turning 61 on October 10 and her stunning presence still lights up every room she walks in.
We've poked fun of her awkward style in the early days, adored the elegance of her resplendent avatars in movies like Silsila and Umrao Jaan and marveled at her ability to exude oomph even in bizarre costumes.
And, believe us, there's a whole lot of the lattermost.
Here then is a toast to the birthday girl's experimental, adventurous spirit in on-screen fashion.


Insaaf Ki Devi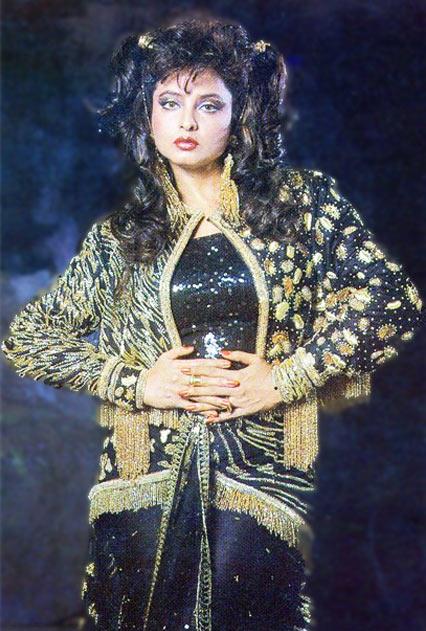 Dhoti, jacket, tube top, tassels, sequins, zardozi and to top it all pony tails, Rekha probably took the phrase 'dressed to kill' a tad too seriously.
Madam X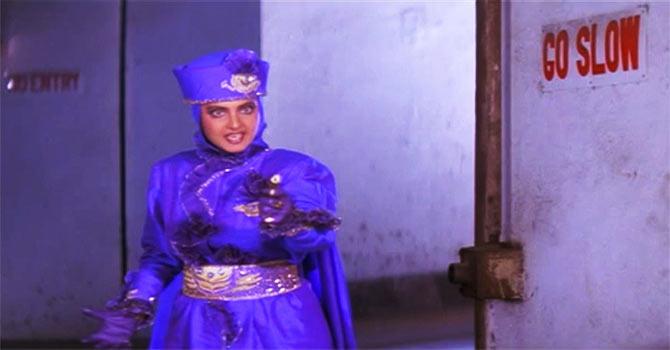 Every single costume in the 'so B-grade, it's howlarious' Madam X is designed to grab eyeballs and crush the life out of them. Here's an outlandish sampler.
Khoon Bhari Maang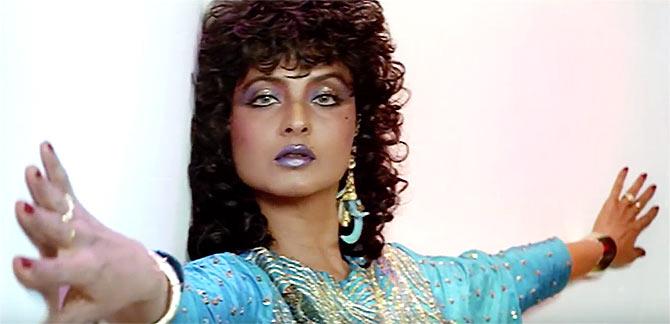 Ever feel the blues? Surely not quite like Rekha.
In the revenge drama, the actress settles scores by getting a plastic surgery and turning a super model. And what's a model if not painted bold or blue?
Jaal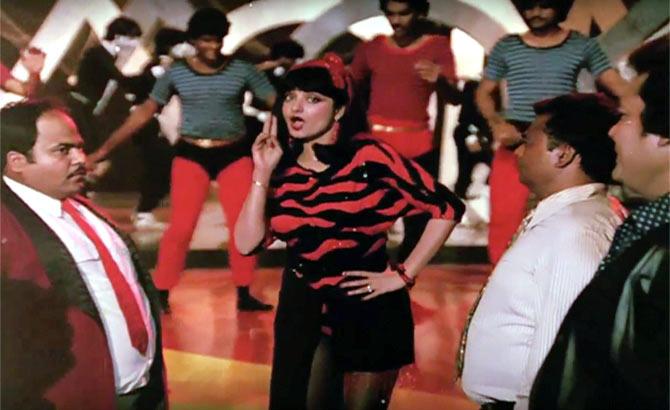 We've got to hand it to Rekha for agreeing to sport a striped, sequined leotard and stockings and break into dance for a super silly sequence of her 1980s action flick, Jaal.
Sheshnag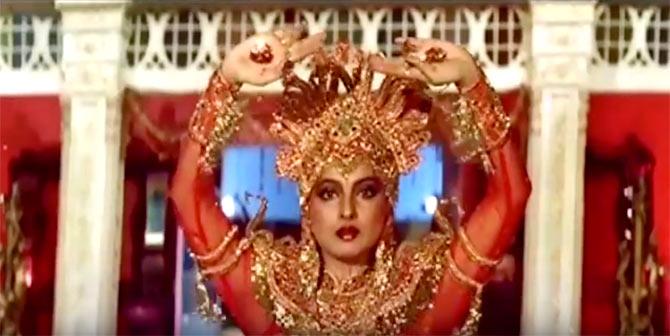 Rekha's ornate headgear and curious make-up is the only reason Sheshnag still finds any mention.
Khiladiyon Ka Khiladi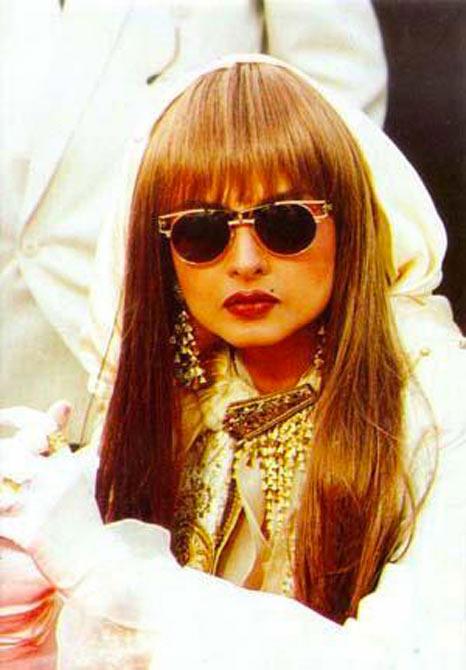 The lady sure knows how to rock a blonde wig and a Madonna-inspired beauty spot as the badass boss in Khiladiyon Ka Khiladi.
Bachke Rehna Re Baba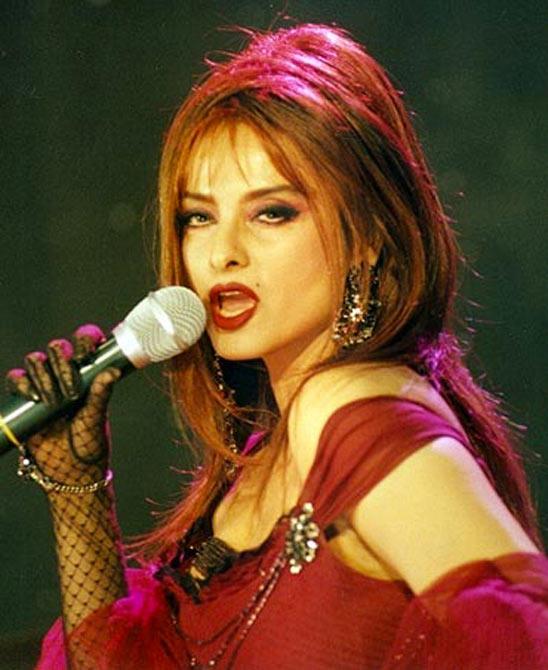 In this poor remake of The Heartbreakers, Rekha is reliably flamboyant in her choice of hairpieces and costumes.
Super Nani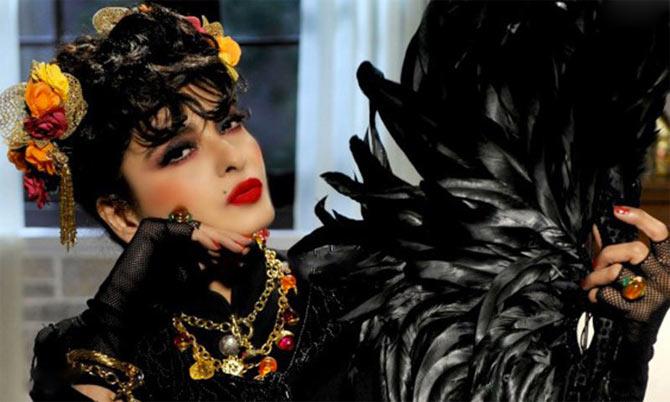 And that's the evergreen diva doing her version of a rooster, er, Black Swan.
Geetanjali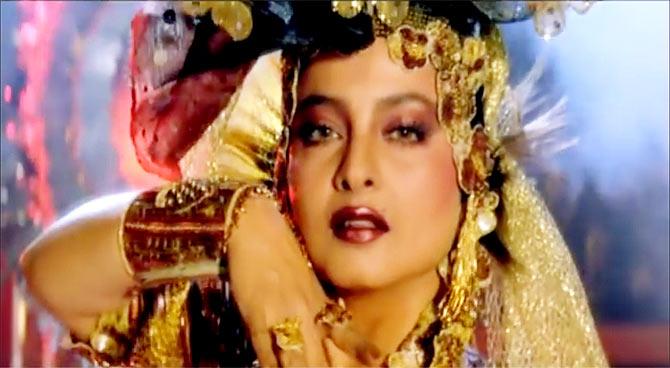 All that glitters is Rekha.
Pyaar Ki Jeet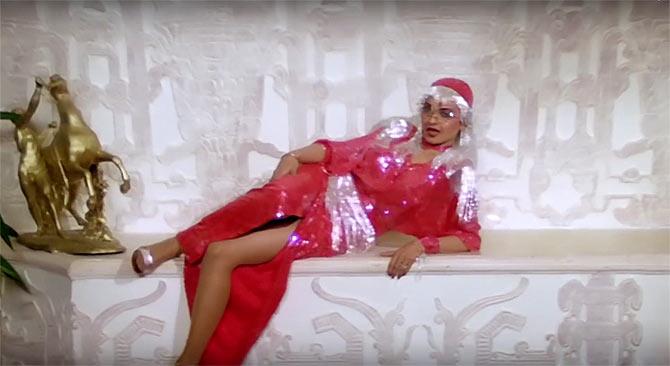 Rekha flashes a lot of leg and tinsel in a tacky pink number that wouldn't look out of place in Lady Gaga's wardrobe.
Dharam Karam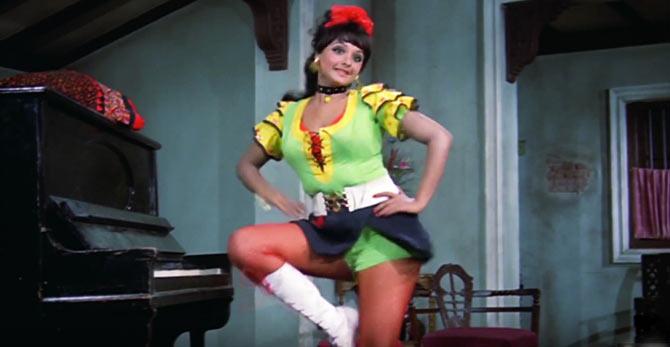 The Libran is surprisingly unapologetic about her mango, pistachio & black currant sundae ensemble with a cherry on top.
Rampur Ka Laxman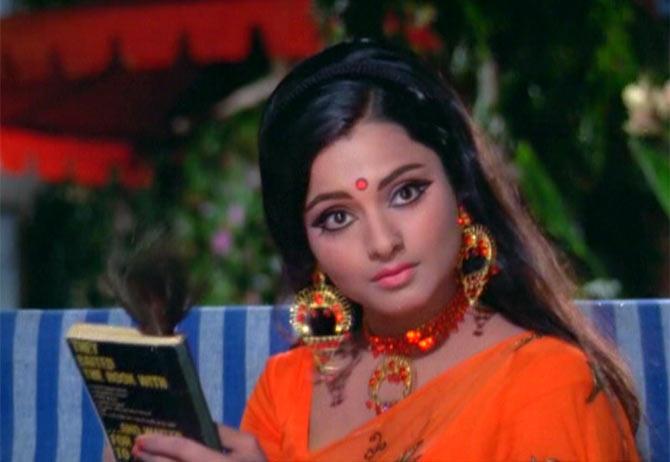 Colour was never more coordinated. The lady could pass off for a bottle of Fanta.