Vidhu Vinod Chopra's Kareeb may not be one of his best films. But it gave us a new heroine, Neha.
The actress went on to do more films like Rahul and Fiza, but could not find much success. She did find happiness though -- when she married Manoj Bajpai -- and settled to a life of marital bliss.
Now, Neha is back -- as Shabana Raza, her original name. For those who don't know, Shabana was christened Neha after her screen name in Kareeb, by Chopra.
Shabana will now be seen in Sanjay Gupta's Alibaug, which also stars Irrfan Khan, Dia Mirza and Mansi Joshi Roy. She chats with Patcy N about her comeback and more.
Can we call Alibaug your comeback film?
No. I never went out of the industry to make a comeback. I always had less work -- there would be long breaks between two of my films. As time passed, I started getting lesser work. I was sitting at home and was happy with that because I loved being with Manoj all the time.
Why do you think you started getting less work?
I really do not know. But I never went looking for work. I thought my films would be good enough for filmmakers to judge me.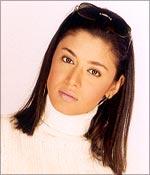 But you could not cash in your big break, Kareeb, directed by Vidhu Vinod Chopra.
I did not get a break with Kareeb. Kareeb was just my first film. We tend to have these fancy words in Bollywood like 'comeback' and 'break'.
I did not want to act in films. I was studying in Delhi and was happy there. But they saw me on television, and coaxed me to do the film. They chased me. I was not interested and refused. They spoke to my parents and got their approval. I worked for a few days and loved being in front of the camera. I felt as though acting was my dream.
Then why didn't you chase your dream?
I was competent in my work, and the camera liked my face. But I had my apprehensions. I wanted to work with people whom I would be comfortable with. If I am going to stay away from home for months for a film shoot, and stay with 50 other people, I should like them.
What is Alibaug about?
Alibaug is about a college professor [played by Irrfan Khan] and his close bond with a bunch of ex-students, who graduated 10 years ago. The film is about how their life has become after college. When you're in college, you have a great life, and a set of dreams that you want to achieve. After you graduate, life becomes difficult. Your professor's advice comes handy then.
I play one of the students, Shelly.
How did you get Alibaug?
I got a call from [producer] Sanjay Gupta. He had a role in mind for me, and wanted to check if I would fit in. Just a day before I went to meet him, I had cut my hair short. Besides, I was wearing a dress when I met him. So he thought it was the perfect look for the film.
When I met him, they were already shooting for a promotional song. I started work from then.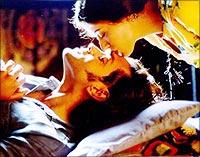 How far is it true that you bagged the film because of Manoj Bajpai?
Completely untrue. Sanjay took my phone number from Manoj because he wanted to talk to me. I would admit if I got this film because of Manoj, if he had recommended me. But that's not the case. Moreover, if Manoj was to get me offers, it would have happened a long time ago.
When did you meet Manoj Bajpai?
Manoj and I go back a long way. We met each other just after Kareeb. Kareeb and Satya released within a month of each other.
Manoj and I understand each other well. We do not mix our professional and personal lives. We have a very healthy relationship.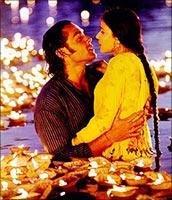 You changed your name from Shabana Raza to Neha when you joined the industry. And now, you have gone back to your original name.
I was never Neha. I was always Shabana. I was forced into changing my name too. I was not okay with it at all. My parents proudly named me Shabana. There was no need to change it, but nobody listened to me.
I have matured a lot since I entered the industry. I was very apprehensive about everything before but I understand better now.
You could have gone back to your original name after Kareeb.
That is the sad part. Nobody would listen to me when I wanted to go back to my first name. That is why working with Sanjay and the whole team of Alibaug has been the best experience of my life. I told Sanjay that I want to go with my real name, and he was okay with it. I had lost my identity and now, I got it back.
How far is it true that the fallout between Manoj Bajpai and Ram Gopal Varma was because of you?
How would I be the reason? I think Manoj and Ram Gopal Varma would be right people to address this question.