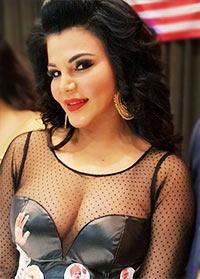 Before her Modi outfit, this is what Rakhi Sawant has been wearing!
Rakhi Sawant hasn't graced the big screen for the longest time but she sure knows how to stay in the news.
The actress, who is currently in the US, recently attended a Pre-Independence event wearing a little black dress with Prime Minister Narendra Modi's pictures all over it.
As soon as Rakhi shared her pictures on Instagram, they went viral.
But that is not Rakhi's first outrageous outfit. In fact, she has an entire wardrobe of it!
Have a look.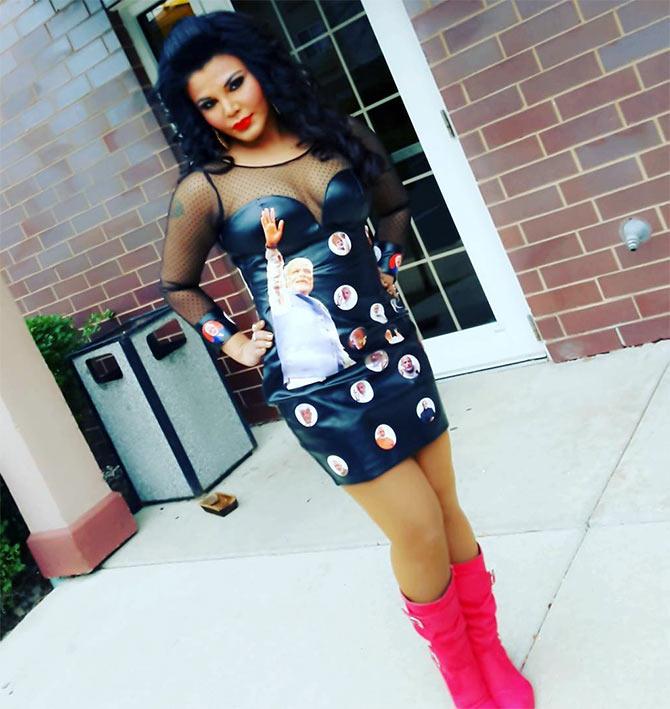 That's Rakhi Sawant trying to redefine the meaning of patriotism through her outfit.
Apart from the Modi pictures, what's really distracting is those dark pink boots.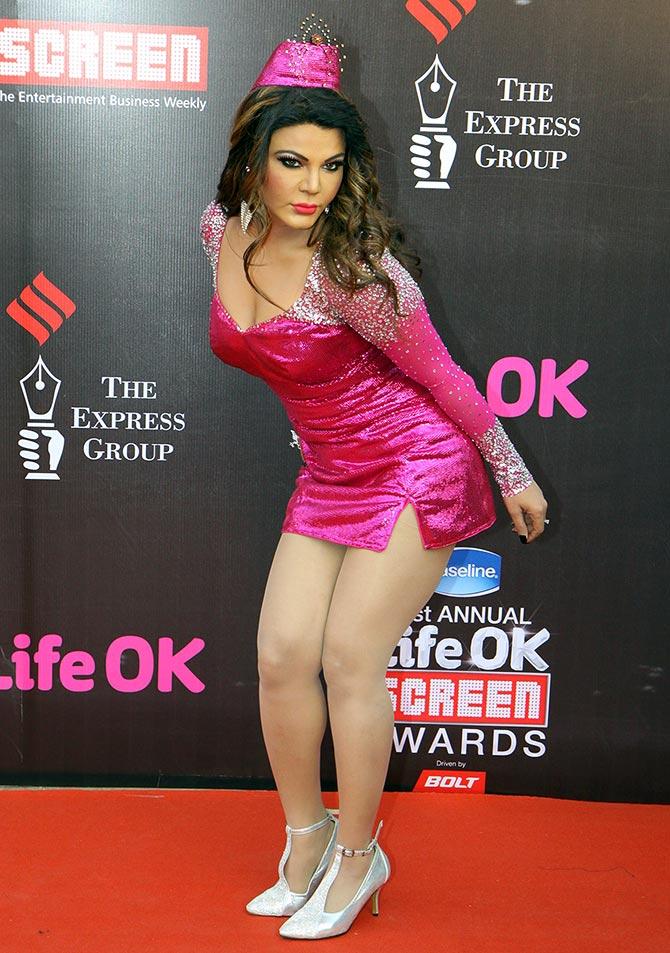 IMAGE: Pradeep Bandekar
Rakhi walks the red carpet at 2015 Life OK Screen Awards in a blingy pink outfit.
We get her love for the colour pink but the sultry nurse look and that anarkali topi is just fashion crime.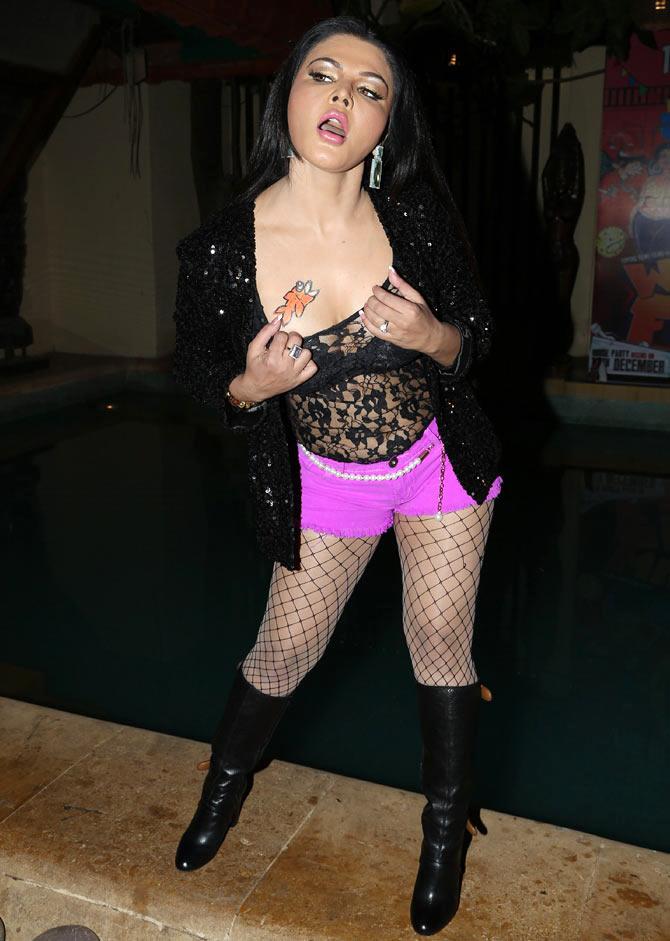 IMAGE: Pradeep Bandekar
We have got only thing to ask -- WHY Rakhi, WHY?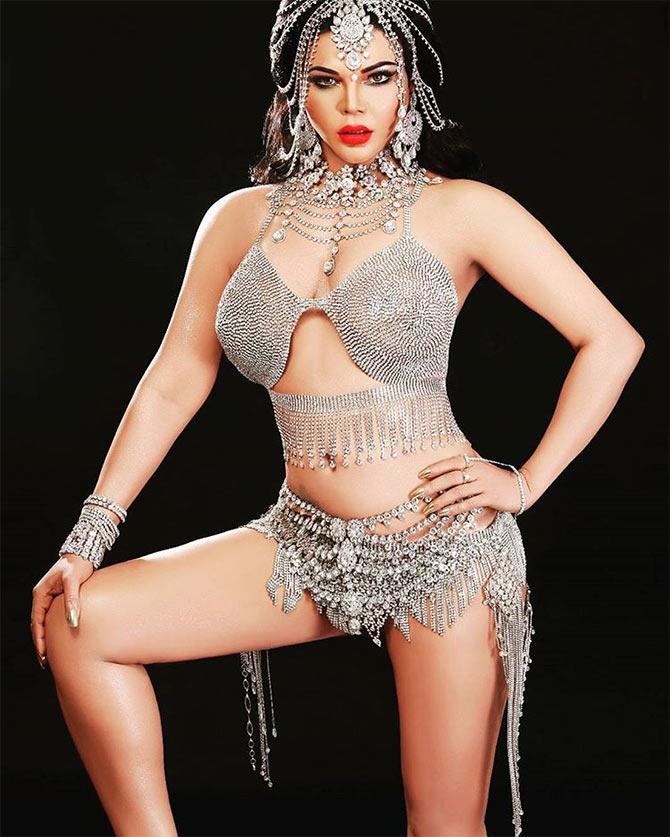 Guess Rakhi was auditioning for the reboot version of Suryavanshi. Yes, we are talking the film where Amrita Singh played the ghost of an ancient princess.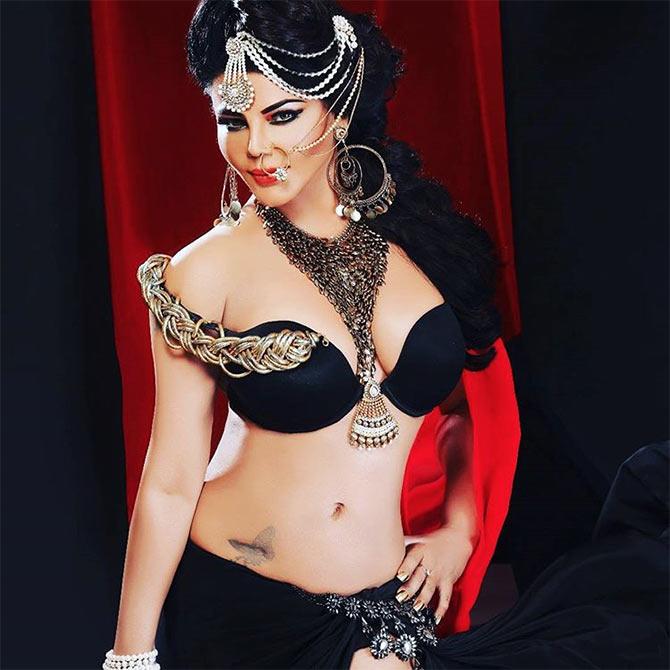 R
akhi desperately tries once again to ace the princess look.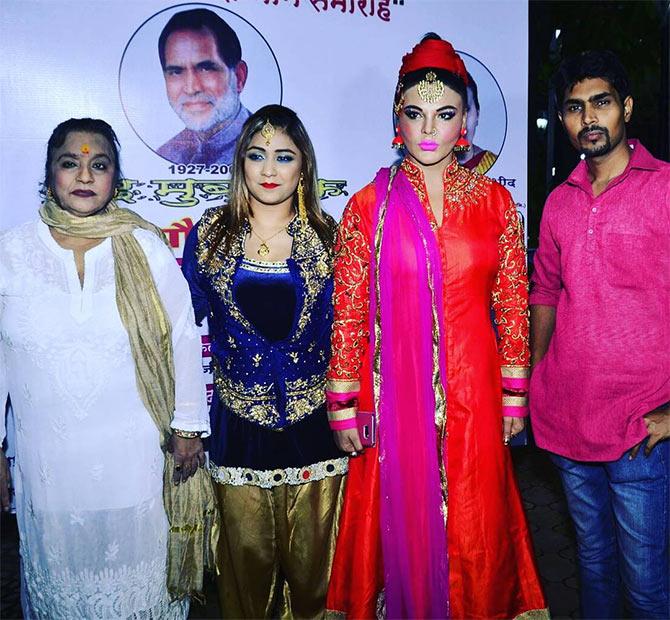 M
aang tikka
, pout and a head gear, that's how you multi-task, right Rakhi?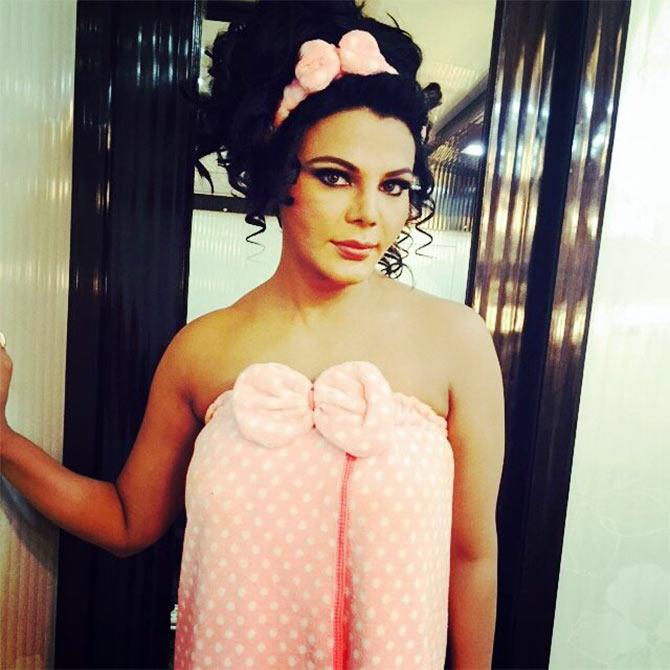 I
s that a dress? Or a bathrobe?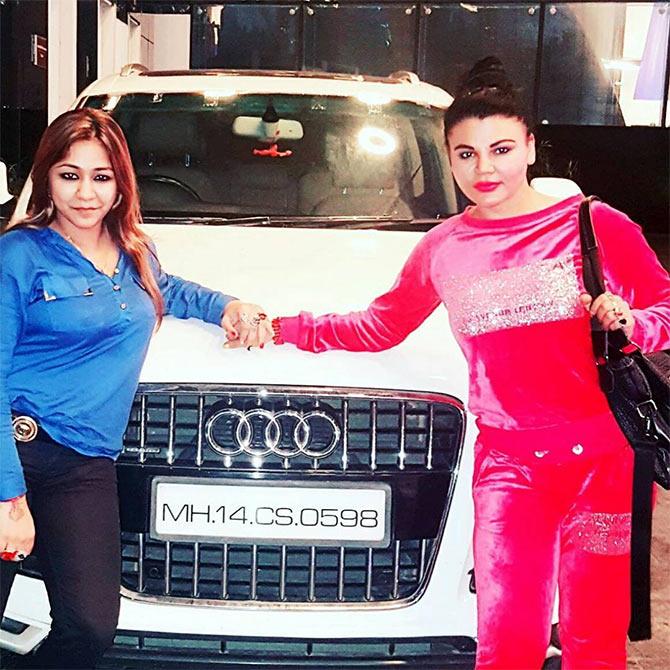 R
akhi takes her pink and bling obsession to an extreme level.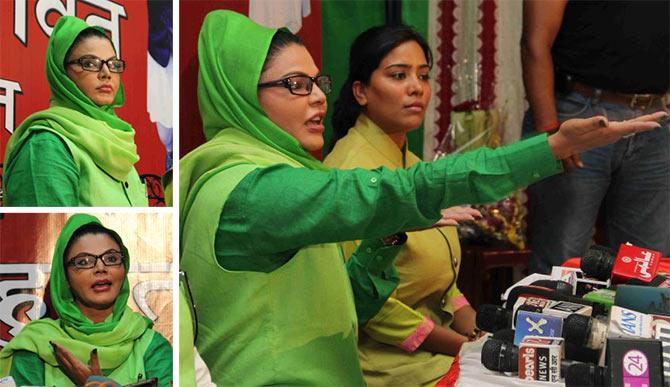 IMAGE: Sahil Salvi
T
hat's Rakhi trying to look like a green
mirchi
!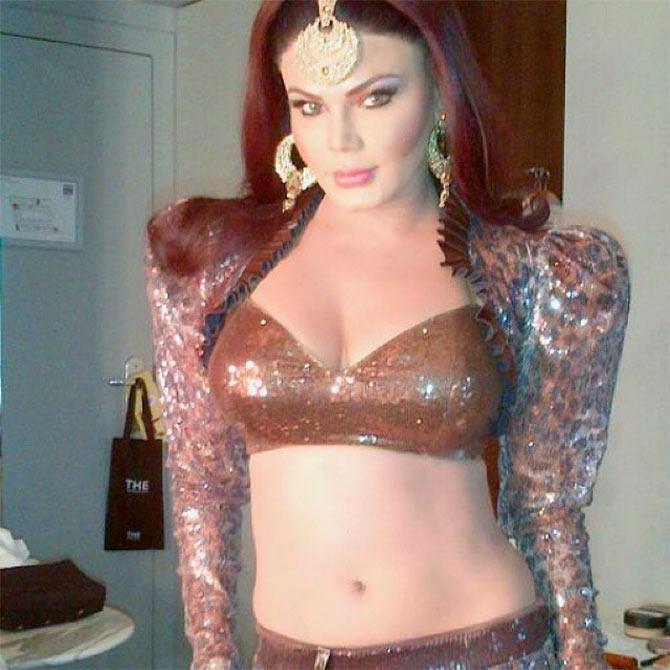 Photographs: Rakhi Sawant/Instagram