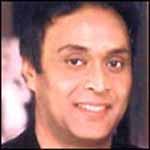 Raju Patel, along with his father Sharad Patel, started producing films at the age of 23, and cast Tom Hanks in his first hit film Bachelor Party in 1984.
Raju passed away on October 7 in Los Angeles, following a two year battle with cancer. He was 45.

Though he did not make another film with Tom Hanks, he produced a horror comedy, 11.34 featuring Hanks' son Colin Hanks two years ago. The film also starred Hillary Swank, Barbara Hershey and Henry Thomas. But this time, Patel wasn't lucky. The $6 million movie had a small run abroad earning about $2 million and was hardly seen in North American theatres.

There were hardly any producers of Indian origin in Hollywood in the 1980s. 
Today, there are more than a dozen including M Night Shyamalan, Jay Chandrasekhar and Ashok Amritraj.

"In some ways we were pioneers," Raju Patel had said in an interview three years ago.

"Many Indians were going into the motel business in those years," Patel, born and raised in Kenya, had said. "But we were already in the film business in East Africa, and we were very much in love with the entertainment world. We thought of no other business."

Even as he was fighting cancer, Patel had never given up planning movies, with at least one involving his friend Michael Jackson.
Married to the late actor and producer Rajendra Kumar's daughter Dimple, Patel also served as co-producer on the 2002 hit, Kaante. The film, starring Amitabh Bachchan, also featured Patel's brother-in-law Kumar Gaurav.
Amin: The Rise and Fall
, about the Ugandan dictator Idi Amin. The film was quite profitable.
Two years later, the Patels developed and executive produced Bachelor Party for about $6 million, and saw the film earn over $40 million in domestic gross in 1984 in North America. The film earned over $38 million in video sales and rental.

Three years later Patel directed his only feature, In The Shadow Of Kilimanjaro, a horror actioner. Starring John Rhys-Davies and Timothy Bottoms, it was inspired by real life stories of starving baboons who went on a killing rampage in the 1980s in Kenya. It was an instant flop, and its failure deeply shook the young director..

"I rushed into directing that film," he would say many years later. "I should not have made it at all. At least, I should not have directed it. Its failure convinced me that I should not direct another film."

But he went on to produce two successful films, both aimed at younger viewers: Pinocchio and The Jungle Book. Though the latter was produced independently,  the buzz on it was so good that Buena Vista, an arm of Disney -- who produced the animated classic of the same name in 1967 -- bought Patel's movie. It was a solid hit in 1994. In the US, it grossed about $44 million in theaters, and twice that amount in video stores.
Patel, who also made several video-DVD bound movies, believed that the market for family entertainment was on the rise. His The Second Jungle Book: Mowgli And Baloo quickly hit video stores after an inauspicious theatrical release.
He had great plans to produce several children's classics in Prague or Vienna. But cancer tragically caught up with his grand ambitions.

Don't Miss: Raju Patel on rediff.com