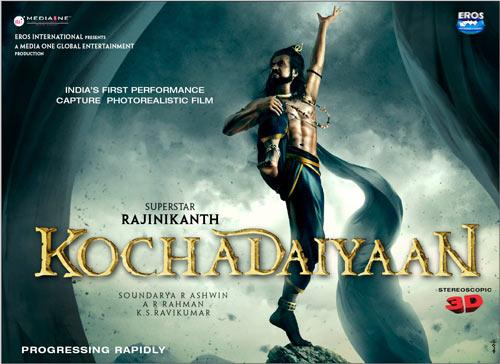 Finally, the first look of 2012's most awaited film is out.

Yes, we are talking about Rajnikanth's Kochadaiyaan, directed by his younger daughter Soundarya R Ashwin.

The Tamil film produced by Eros International and Soundarya's Ocher Picture Productions, is written by well known director K S Ravikumar.

There are two theories going around about the film's title. One is that it was a name for Lord Shiva. The other is that it was the name of a Pandya King.

From the first look, it seems the title refers to the other name of Lord Shiva, as Rajnikanth is shown in the Nataraja pose.

It is believed that Nataraja is a depiction of Lord Shiva as the cosmic dancer to destroy the universe so that Lord Brahma starts a new creation.
What do you think of the first look? Tell us!