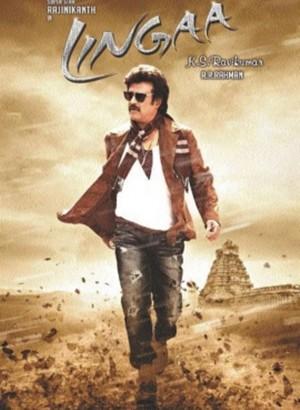 Rajinikanth is a phenomenon, an icon who enjoys a demigod status among his fans.

His films are a huge celebration, with shows starting as early as 5:30 in the morning.

There are long queues outside theatres, with people waiting patiently to get their tickets.

The dawn breaks with the beating of drums, bursting of crackers, and milk and beer abhishekam for the huge cut-outs placed outside theatres across the state.

Rajini's Lingaa, directed by K S Ravikumar, is all set to hit the screens today, December 12, and the superstar's fans are geared up to welcome him in style.

The day also marks Rajinikanth's 64th birthday, doubling the enthusiasm of his fans.

Rajinikanth's appeal spans generations. Here's what some of his hardcore fans have to say about their beloved Thalaivar.

Five-year-old Monish from Bangalore is thrilled that his favourite actor's film is releasing this weekend. His mother Indhu is constantly amazed at how impressed he is with the actor.

"He has watched and enjoyed most of his old movies on television and simply loved the 3-D animated Rajini in Kochadaiyaan.

"For over a week now, he has been watching the Lingaa teaser on television.

"He stops everything he is doing and stands transfixed every time he hears the familiar tune of Mona Gasolina (a popular song from Lingaa). He has already asked me a million times when the film is releasing," says Indhu with a laugh.

Shanti Gopalakrishnan, 45, an arts and crafts teacher from Madurai took her son Aravind to see his first Rajini movie, Velaikaran in 1987, when he was just two.

"Normally, he just dozed off after the first 20 minutes of any movie. To my greatest surprise he not only remained awake, but was completely engrossed throughout the film.

"Since then, he has not missed a single Rajini movie. He was totally obsessed.

"When Apoorva Sagodharargal released, my husband booked tickets, thinking that the children would enjoy the film. But he cried, created a scene and refused to enter the theatre unless it was his
Thalaivar's film.

"Today Aravind is a father of two kids, and he is just as crazy about Rajini now as he was then," Shanti says.

Aditya, who turned 18 this year, insists that Rajinikanth is one of the greatest entertainers of Indian cinema.

"All his films are pure entertainment," he says. "There is a little bit of everything in his films, a great storyline, hard hitting punch lines and plenty of action peppered with loads of humour, sentiments and romance.

"But above all, his films are totally cool with lots of style and great music.

"To be honest, I am also a great fan of Ajith, but Rajini exudes a certain charm, a certain magic that is unbeatable.

"My mom tells me that I was totally hooked after watching Baasha, when I was about three. His films generate the same excitement today. I am
in the midst of the first semester exams, but will definitely watch the film this weekend."
Raja, 29, a cricket coach from Velachery could not agree with him more.
"Baasha was one of Rajinikanth's best films ever. It may sound unbelievable, but I have watched the film over 50 times, and thoroughly enjoyed it each time.
"I have been crazy about him since forever. My friends and I watch at least two shows on the opening day. Even my mother, who is into her 60s, is a huge fan.
"It is not just about his films, I also respect him as a person. One of my close friends worked at his hotel and he used to tell us many tales of how he treated his staff.
"Be it king or beggar, he treated everyone with equal respect. It is this humility that attracts his fans and keeps him in their hearts."
Ramprasad, the 38-year-old manager of Religare Health Insurance, has already booked his tickets for the film.
"I have just returned from Kumaran Theatre. My show starts at 5:30 tomorrow morning," he says with childlike excitement.
"I am so excited; it is more than four years since Enthiran. I watched Kochadaiyaan, but it was not like watching the real Superstar in action. Lingaa is going to be a huge hit," he says confidently.
Anuradha, 40, an Abacus teacher from Thiruvanmiyur says it's been quite a while since a proper Rajini film emerged.
"I loved both
Sivaji
and
Enthiran
, but was not very happy with
Kochadaiyaan
. I got addicted to Rajini's films in my college days," she reminisces.
"I am not very fond of intense films with an overload of melodrama. Films should be light, fun and entertaining; an enjoyable outing for the entire family.
"Rajini's films undoubtedly cater to the masses, but they are high in entertainment value. There is never a dull moment.
"Also there is a contemporary feel to the film, a relevant social message and children love his cool and stylish moves.
"One thing that really impresses me about him is his ability to reach out to the common man. Despite the status he has achieved, he is able to effortlessly connect to them.
"His punchy dialogues and songs are loaded with practical, easy to adopt principles, easily understood by all. He radiates a genuineness that is so refreshing.
"To me, he will always be the Superstar," she states emphatically.
Rajinikanth's very first film, Apoorva Raagangal, floored 64-year-old Vasanthakumari.
"I have been following Rajinikanth's career right from his very first film. He has a distinct style, which is his biggest attraction: the flipping of the cigarette, twirling of his sunglasses, flicking his hair, his innumerable punch lines that have become life mantras to many, and the songs packed with beautiful messages -- everything drives the audience into a mad frenzy.
"Hero or villain, he is equally convincing. After Baasha, his popularity reached new heights.
"There are so many younger heroes in the industry today, while he is past 60, but time has not dimmed the magic of Rajinikanth," says this devoted fan.