Guess which film tops this list!
As always, there were many contenders for this list.
But these 10 films -- these 10 monstrosities -- are the absolute bottom of last year's barrel.
10. Fitoor
IMAGE: Katrina Kaif on the poster of Fitoor.
Grated expectations.
What a pretty mess this was.
In my review, I'd said: 'People age oddly in Fitoor. A small Kashmiri boy with innocent eyes and a Saleem Sinai nose becomes a natural artist, but, as if working with unreasonably heavy paintbrushes, emerges also a musclebound dimwit.'
'A haughty young girl with a National Velvet self-confidence morphs into a red-haired waxwork unable to pronounce words that came so naturally in her youth.'
'An old opium addict, one of the most famous female parts in all Victorian literature, ages the most tragically: Poor Tabu with abruptly heightening hysteria and increasingly weird eye-makeup, growing old like a Transylvanian raccoon.'
9. Befikre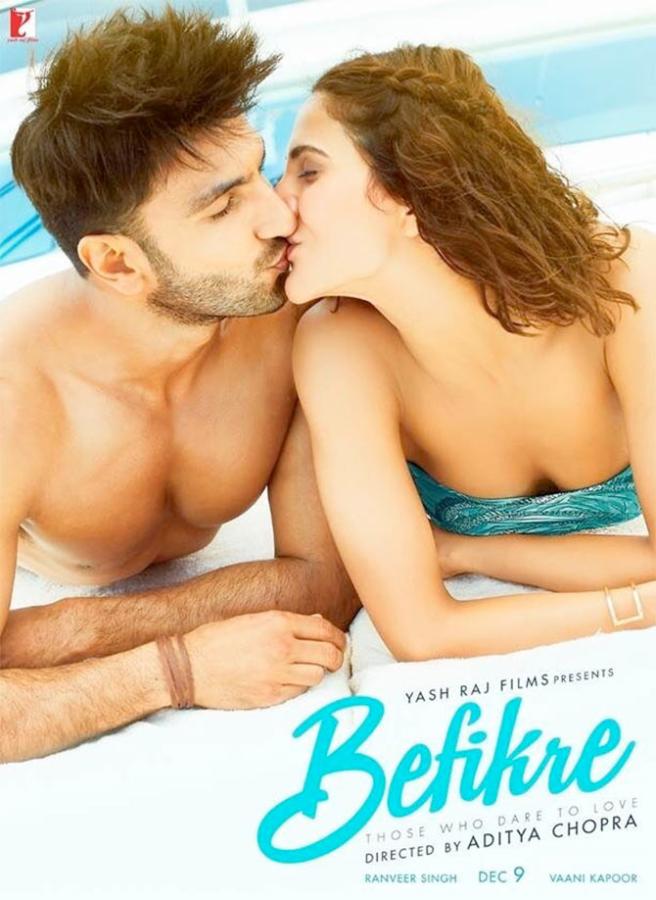 IMAGE: Ranveer Singh and Vaani Kapoor in Befikre.
The tragic story of a filmmaker who once made a great film and can't forget it.
In my review, I'd said: 'A mediocre advertisement for Paris Tourism, the film is an inane mess where characters contradict themselves merely in order to outdo their own stupidity.'
'Ranveer Singh is a Delhi boy who titters at lesbians and uses "that's so gay" as an insult, while Vaani Kapoor is a French girl of Indian origin who has a prolific sex life, and -- conveniently for the production incentives -- shows tourists around Paris.
'There are no emotional or romantic stakes anywhere in sight, and it's hard to give a flying fikar what happens to these idiots.'
8. Rock On 2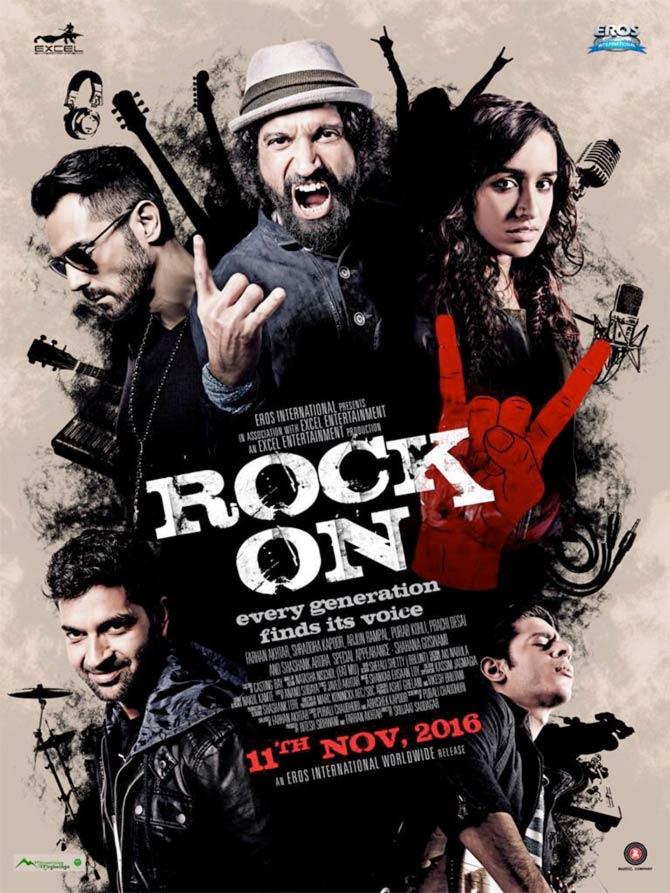 IMAGE: Purab Kohli, Arjun Rampal, Farhan Akhtar, Shraddha Kapoor and Shahshank Arora on the poster of Rock On 2.
Remember that time a boyband reunited and it was amazing?
Neither does Farhan Akhtar.
In my review, I'd said:: 'When Farhan Akhtar sees a fire, he glares at it. In Shujaat Saudagar's Rock On 2, Akhtar enters a burning building in an attempt to rescue people, but wherever he sees flaming embers, his response is to glower at them. (This technique isn't as effective as the leading man wishes, and the entire property is soon scorched to the ground.)'
'Also, if glaring at things would cause them to stop happening, the Rock On 2 screening I was at would have wrapped up roughly 15 minutes from the start.'
7. Sarbjit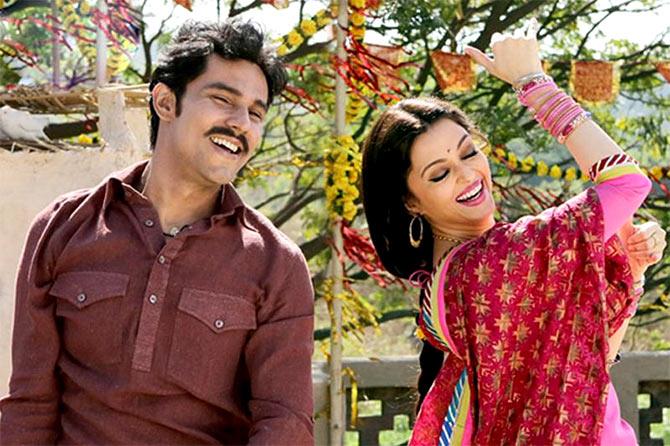 IMAGE: Randeep Hooda and Aishwarya Rai Bachchan in Sarbjit.
True to his painful life, Sarbjit suffers in biopic form as well.
In my review, I'd said: 'Speaking of wrongful imprisonment, spare a thought for audiences trapped in the theatre while Aishwarya Rai dials up the hysteria.'
'Hysteria, in itself, is not a bad thing, and heaven knows a loving Punjabi sister attached to a brother (who apparently got drunk and wandered into Pakistan) deserves to be more than a bit high-pitched, but the director, in his urge to sell kerchiefs, goes too far and pitches Ash in unbearably shrill territory.'
'Rai ages with caricatured speed, both hair and skin turning grey by the scene, and her Punjabi accent fluctuates violently, from basic swallowing of vowels to hardcore chest-thumping consonant-stretching ("Srubjittttttt-uh").'
6. Baar Baar Dekho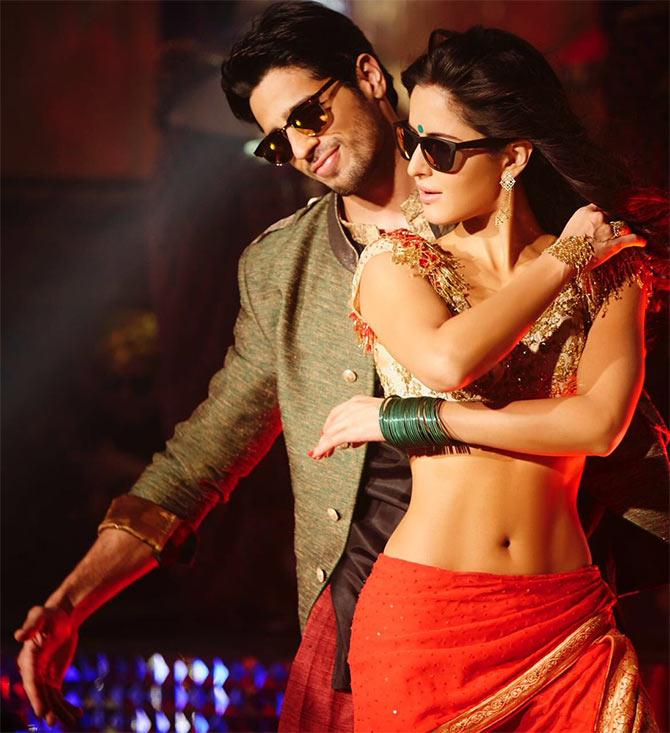 IMAGE: Sidharth Malhotra and Katrina Kaif in Baar Baar Dekho.
Forget the title: The only bars you need are ones serving alcohol. These are two unhappy hours.
In my review, I'd said: 'This is a hero who, minutes after he first leaps forward in time, decides to let his hair down and chill over a party song.'
'This is a hero who, recognising the potential for an affair that could wreck a marriage or two, goes ahead and tries it out first.'
'This is a hero who learns of a once-prosperous friend's life going awry but doesn't bother to help him with a warning.'
'This is a hero who, after assuming a day in court signals the wedding of his son, is stunned to see his wife there.'
'This is a hero who makes use of a second-chance by being needlessly rude to various people who may perhaps cross a line in the future, but are blameless at the time he's throwing them shade.'
5. Azhar
IMAGE: Emraan Hashmi and Nargis Fakhri in Azhar.
A film that takes one of the biggest offenders in Indian sport and declares his nobility.
And while that sounds intriguing, the film isn't.
In my review, I'd said: 'There is a scene involving Azhar's famously turned-up collar, where his wife tells him she likes it folded traditionally, like a gentleman, and she asks him to fix it.'
'He thinks of Sangeeta who likes it raised, like a cocksure superstar, and reluctantly fixes it.'
'It's a fine idea and could have been a strong moment, except the collar didn't look too raised at the head of the scene, or too mellowed afterward. It looks the same and the scene plays out, like this film, entirely ineffectual.'
4. Ki & Ka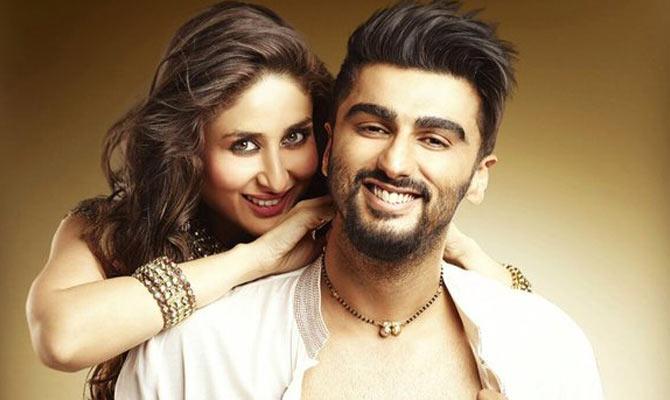 IMAGE: Kareena Kapoor and Arjun Kapoor in Ki & Ka.
Men and women are the same, claimed this film.
Then it showed that anything a woman can do, a man can do far, far better.
In my review, I'd said: 'Ki & Ka wants to be important, it wants to be revolutionary, it wants to be a feminist statement of equality. Admirable, sure. But it doesn't know how.'
'It is a film that thinks it knows better, but really -- really -- doesn't. This is a film without breasts that desperately wants to burn a bra.'
3. Mohenjo Daro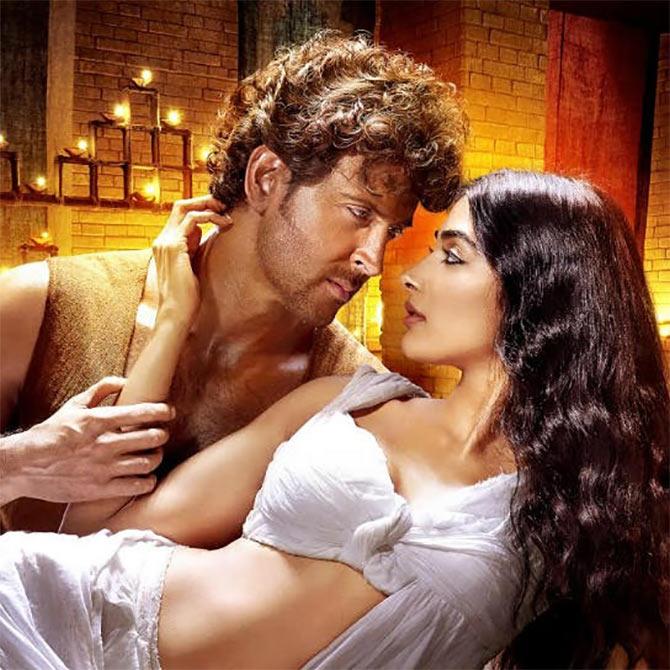 IMAGE: Hrithik Roshan and Pooja Hegde in Mohenjo Daro.
If this really is what our history looked like, far too many Bollywood hits make sense.
In my review, I'd said: 'Roshan is called Sarman, an unfortunate choice of name for a character who is to lead people in revolution because when they rousingly and cheerleadingly call out his name it sounds like they want some preaching.'
'Sarman has eyes for Chaani, the high priest's feather-wearing daughter.'
'Played by Pooja Hegde, Chaani is an insipid heroine, one who wears the exact same caught-in-the-headlights expression when a) a horse bears down on her, b) when Hrithik moves in to kiss her, and c) when she's being choked.'
2. Buddha In A Traffic Jam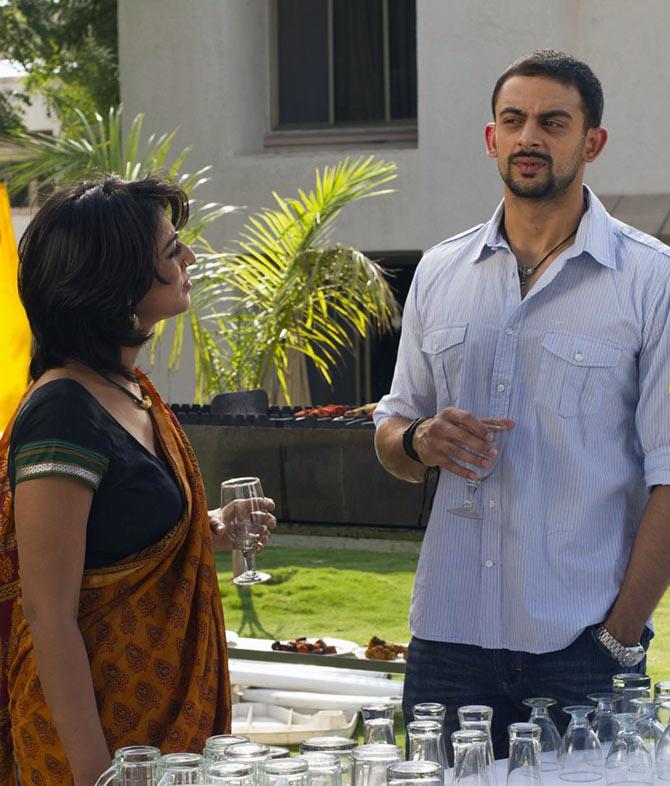 IMAGE: Mahie Gill and Arunoday Singh in Buddha In A Traffic Jam.
I'd call this the worst film of the year, but enough people weren't assaulted by it.
In my review, I'd said: 'Few films are this unaware of their own goofiness, and a lot of the absurdity is impossible to sit through with a straight face: The way Pallavi Joshi launches into the history of pottery when asked about her charitable organisation.'
'The way Mahie Gill breaks into a shouty lecture in a library and hurls around the F-word as if wielding a machine-gun.'
'The way Arunoday starts squeaking about Naxals as some alien race who have infiltrated humans and live among us.'
'The way Kher is first reluctant, but then immediately eager, to sing along to an Elvis song.'
1. Shivaay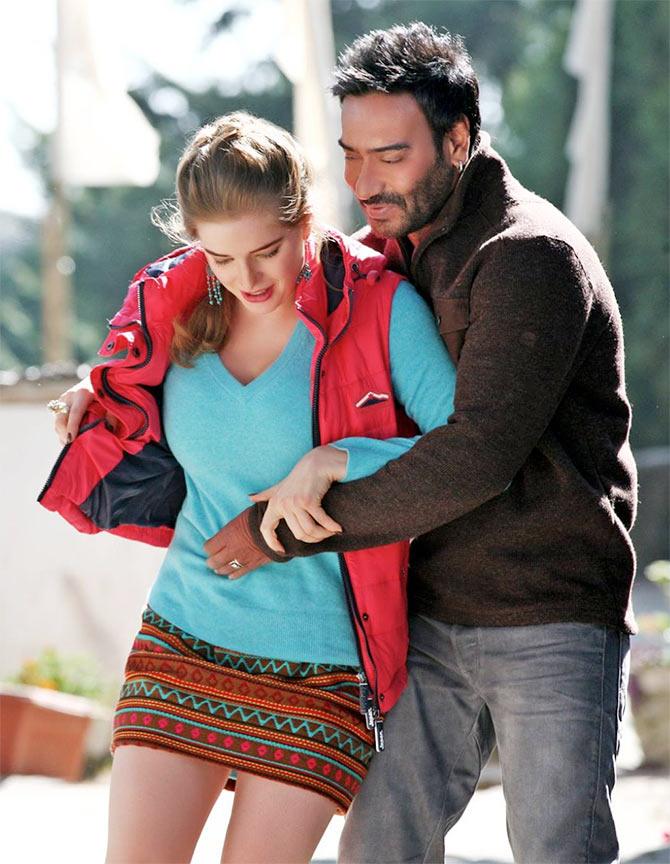 IMAGE: Erika Kaar and Ajay Devgn in Shivaay.
Leave the direction to Mr Shetty, the critic typed in sheer, stunned disbelief.
In my incredulous review, I'd said: 'Where, in fact, can one begin? Perhaps at Devgn himself, a man who casts himself as invincible and flawless, a director influenced by such immodest greats as Saint Gurmeet Ram Rahim Singh Ji Insaan and Madhur Bhandarkar.'
'Devgn, we learn, is a filmmaker who enjoys making jokes about the divinity of his own genitalia. Perhaps at the way this film is shot in Bulgaria but pretends it's on Everest, which leads us to Devgn turning to a Bulgarian girl at a Bulgarian mountain and chest-thumpingly asking her if they have views like this in Bulgaria.'