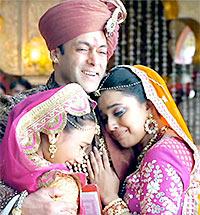 Bollywood movies are not just about romance, action and naach-gaana.
Filmmakers have often explored relationships on the big screen beautifully, whether it's father-daughter, mother-son or brother-sister.
Many superstars have played doting brothers on screen.
Celebrating Raksha Bandhan by looking at Bollywood's best brothers on screen.
Vote for your own favourite at the end!
Salman Khan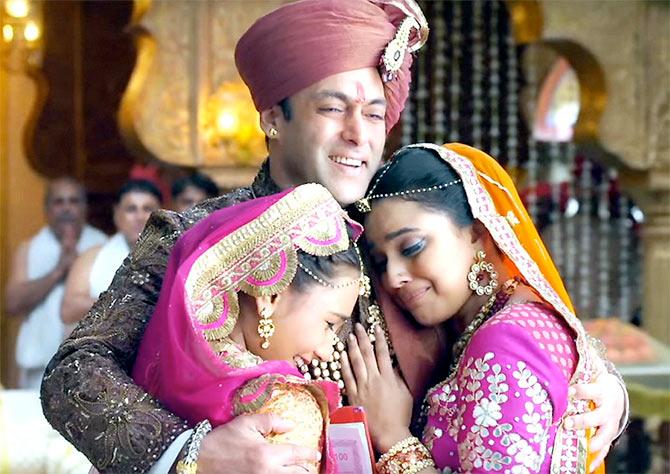 It wasn't surprising to see Salman play a caring brother to perfection in Sooraj Barjatya's Prem Ratan Dhan Payo.
After all, he's probably the same in real life too, if we go by the pictures on social media.
A brother who is willing to sacrifice everything for his siblings, Salman as Prem, was quite convincing in his onscreen character and gave a lot of guys some #brotherlygoals.
In the film, he belongs to a royal family and doesn't think twice about giving away his mansion to his sisters.
Ranveer Singh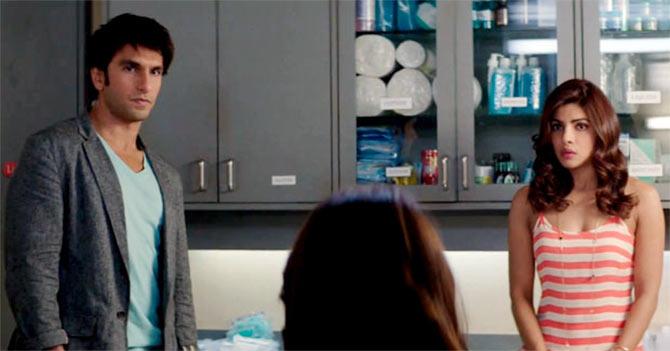 As Kabir Mehra in Dil Dhadakne Do, Ranveer Singh shares a bittersweet relationship with his onscreen sister Ayesha (Priyanka Chopra).
Though Kabir is younger, carefree and a bit irresponsible, Ayesha always turns to him in times of trouble. And, of course, he's always there.
Not only does he help Ayesha realise her feelings for her love (Farhan Akhtar) but he also persuades their parents to let her divorce her controlling husband (Rahul Bose).
Farhan Akhtar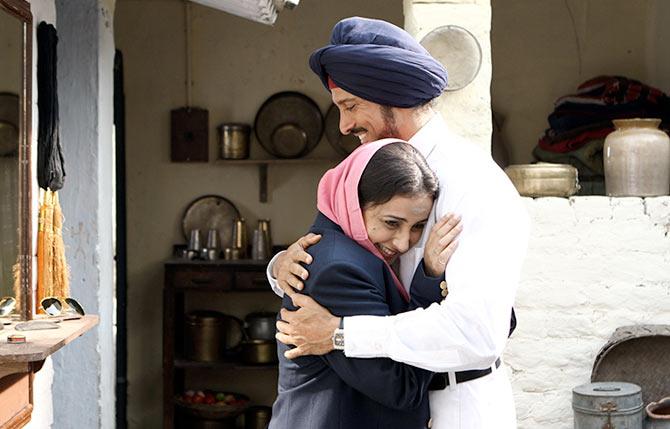 While Farhan won millions of hearts for his portrayal as Milkha Singh in Bhaag Milkha Bhaag, he also left a mark as Divya Dutta's brother in the film.
When Milkha gifts his sister jhumkas, recognising her sacrifices, it's a touching moment.
Shah Rukh Khan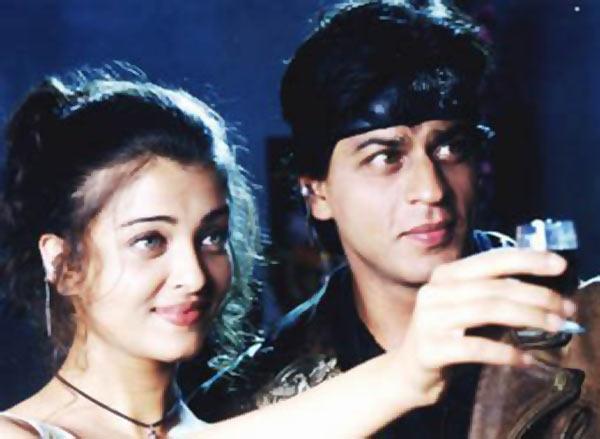 The bhai-behen ka rishta got a modern twist with Josh.
Though Shah Rukh Khan played a badass gangster, he was a caring brother to Aishwarya Rai in the film.
From cooking to taking her for a ride and even asking for some love advice, SRK nailed his cute brother act effortlessly.
Arbaaz Khan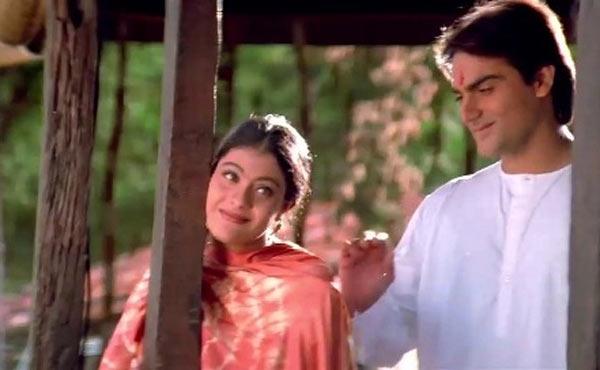 Though Salman was the hero in Pyaar Kiya Toh Darna Kya, his younger-bro-in-real-life Arbaaz stole the film with his stern 'Bade Bhaiya' act.
He is the kind of brother every girl would wish for -- protective, strict, and someone who always comes around in the end.
No wonder, he eventually accepts his sister's (Kajol) relationship with Salman's character after giving his elder-bro-in-real-life a tough time.
Prateik Babbar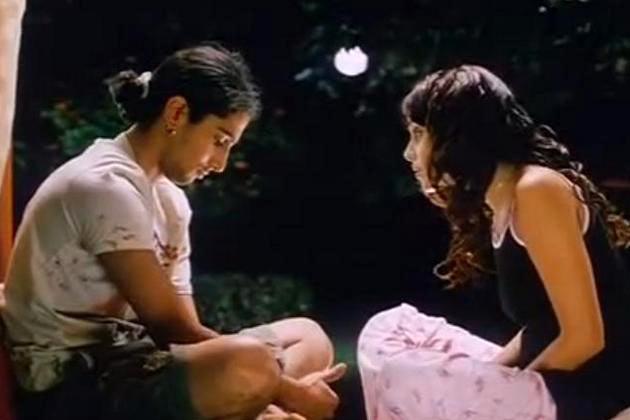 In Jaane Tu Yaa...Jaane Na, Prateik plays a brat who loves to poke fun at his sister. And how they fight!
But he does not shy away from showing his affection and love for her either.
For instance, Prateik opens up his room only for his sister Genelia D'Souza, and no one else.
And when she starts dating someone she isn't in love with, Prateik is the first one to tell her so, and guide her in the right direction.
Arjun Rampal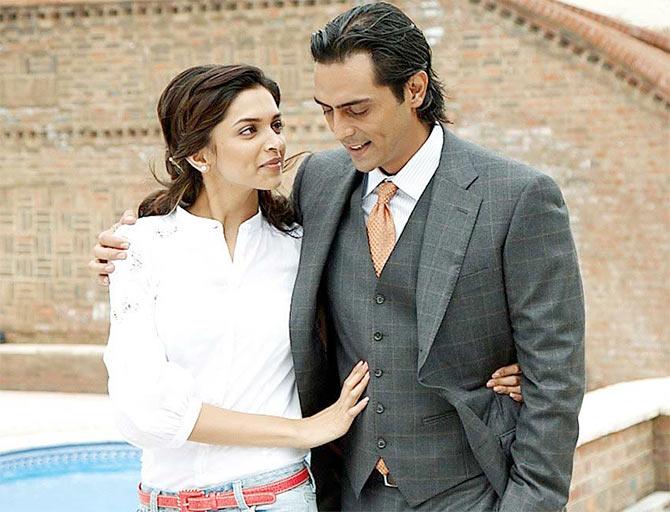 Arjun Rampal and Deepika Padukone play siblings in the first installment of the Housefull franchise.
Arjun is a military intelligence officer who loves his younger sister dearly so much that he would beat the crap out of any guy who dares to hurt her.
For everyone else, he is like Hitler, but for Deepika, he is just her Anna, who wants the best for her.
Though he doesn't like Akshay Kumar, who plays Deepika's boyfriend in the film, Arjun still gives him a chance to prove that he truly loves his sister.
When Akshay passes the test, Arjun is man enough to apologise.
Ajay Devgn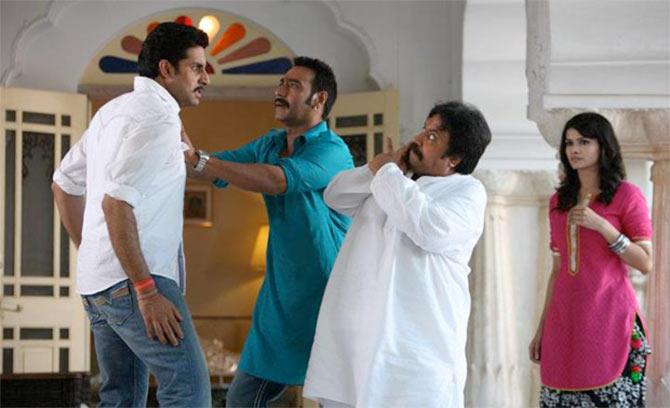 Ajay Devgn plays a kind-hearted brother to Prachi Desai in Rohit Shetty's Bol Bachchan. But he doesn't play the quintessential Bollywood bhaiyya.
He is powerful, hates liars and punishes them harshly. Yet, he is funny and, of course, wants the best for his lil' sis.
He finally accepts her relationship with Abhishek Bachchan, who plays a Muslim in the film.
Amitabh Bachchan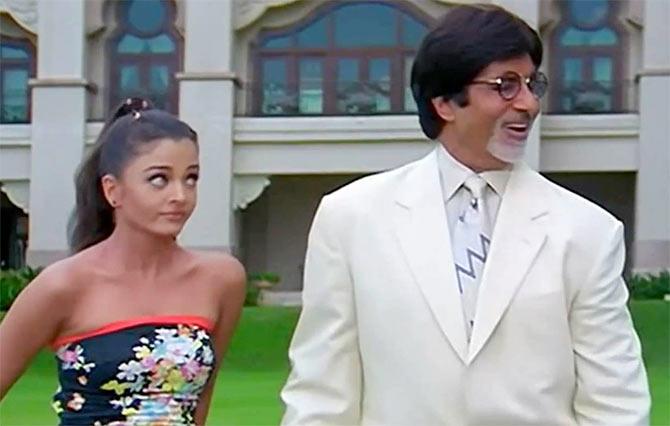 Aishwarya Rai's real life pa-in-law Amitabh Bachchan played her brother in 2002's Hum Kisise Kum Nahin.
Like most big brothers, Bachchan Sr is the over-protective bhai, who wants his sister to marry the 'good' guy. So he whisks her off abroad just to get her married to someone nice.
When he learns that she is in love with Ajay Devgn, he accepts it, and lets her marry him.
Sushant Singh Rajput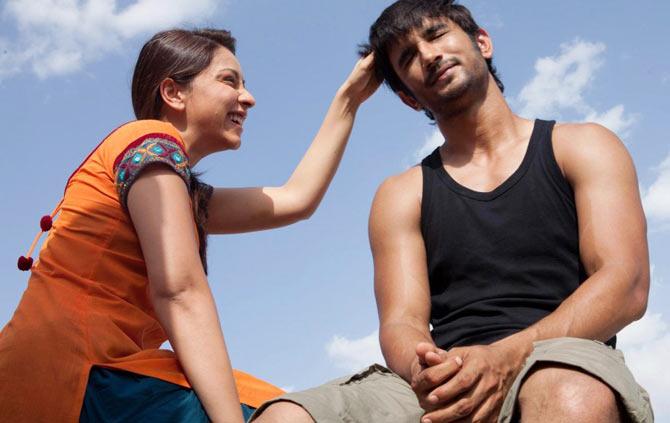 As Amrita Puri's khadoos brother, Sushant Singh Rajput does justice to his part in Kai Po Che!
He yells, argues and most of the time doesn't agree with his sister, but he loves her to bits, and even fights with his closest friends for her.
Tusshar Kapoor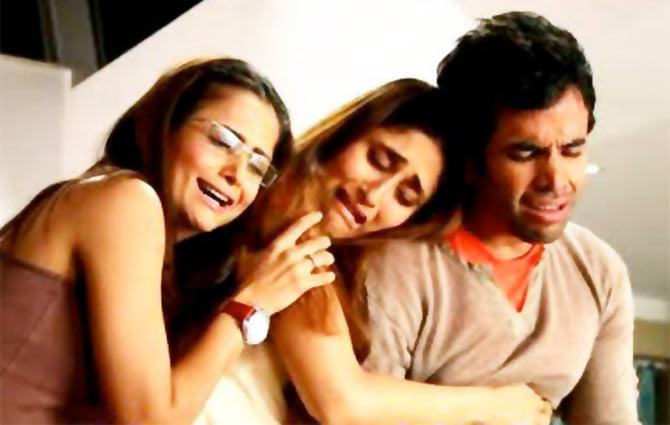 Tusshar played Kareena Kapoor's brother in Golmaal Returns, and their relationship was hilarious since he was always misunderstood by her.
Tusshar plays a mute and though his sister is super dramatic and suspicious, he always tries to save her marriage to Ajay Devgn.
Not to forget, he plays a very loyal brother-in-law.
Shreyas Talpade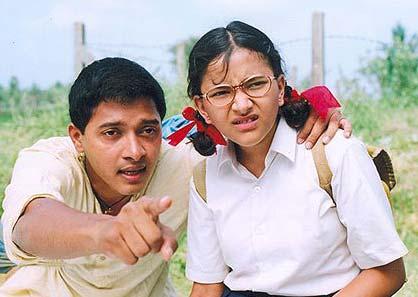 Shreyas Talpade's Iqbal is also mute in Nagesh Kukunoor's Iqbal, but easily communicates with his sister (Shweta Basu Prasad). They help each other out, and when he achieves his dreams and starts winning cricket matches for his team, the first person he calls up is his sister.
Krrish Chhabria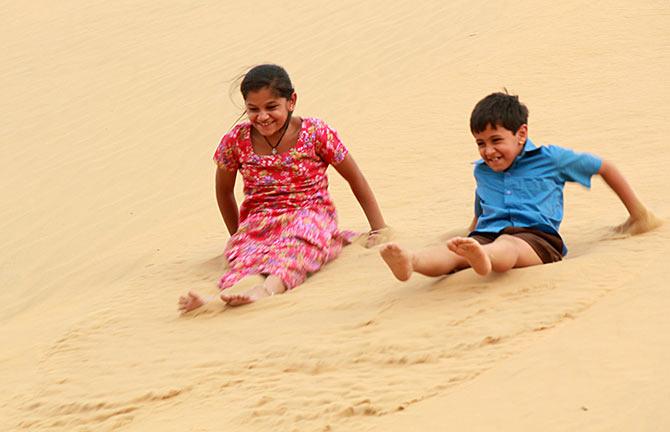 Nagesh Kukunoor's recent Dhanak also highlights the beautiful brother-sister bond.
Child actor Krrish Chhabria's blind character may be stubborn, and hard to deal with, but he totally adores his big sister. He fights with her, doesn't listen to her, but whatever he does, he does it with her.
So when he has to go to school without his sister, Krrish is heartbroken.