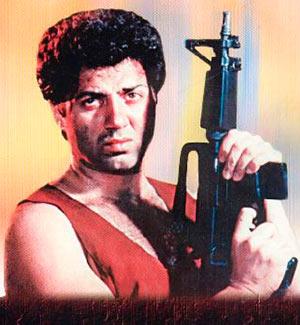 In a special series starting today, we will put YOU to the test everyday!
Take part in our daily Bollywood quiz, and see how well you know Hindi cinema!
1. Rajkumar Santoshi wrote Ghayal keeping which actor in mind?
a. Sunny Deol
b. Sanjay Dutt
c. Kamal Haasan


2. Where was the title of the movie Agneepath taken from?
a. Sarat Chandra Chattopadhyay's short stories
b. Harivansh Rai Bachchan's poem
c. Mushi Premchand's novel


3. Aamir Khan-Madhuri Dixit starrer Dil was to be made with a different cast. What was it called then?
a. Jigar
b. Khunda
c. Dhadkan