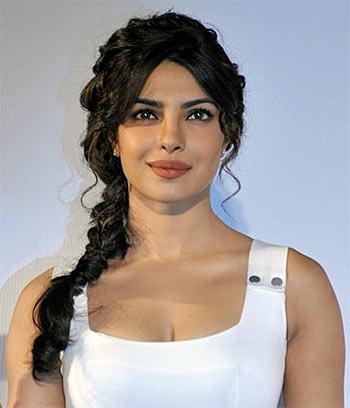 Actress-singer Priyanka Chopra has been diagnosed with influenza.

The 32-year-old former Miss World said she has started taking medicines.

"Thank u all for asking! Doctor says its Influenza!Sounds scary nah? But started medicines and off to promotion!+ve energies of team #DDD helping majorly," Priyanka posted on Twitter.

The Mary Kom actress has been tweeting about her poor health
for quite sometime now.
"Sickness keeping me away from delhi #DDD promotions today.. Hopefully steaming and anti biotics will make me ok Tom! #BelievingInMagic zzzz," she wrote earlier.
Dil Dhadakne Do
, a dysfunctional family drama set on a cruise, will hit theatres on June 5.
Photograph: Abhijit Mhamunkar