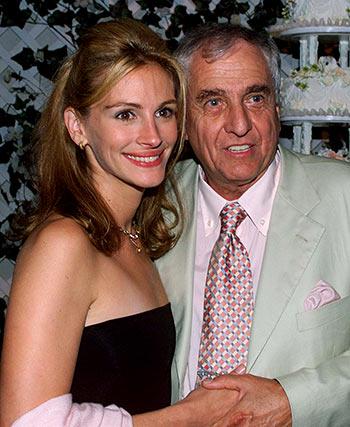 The latest Hollywood updates.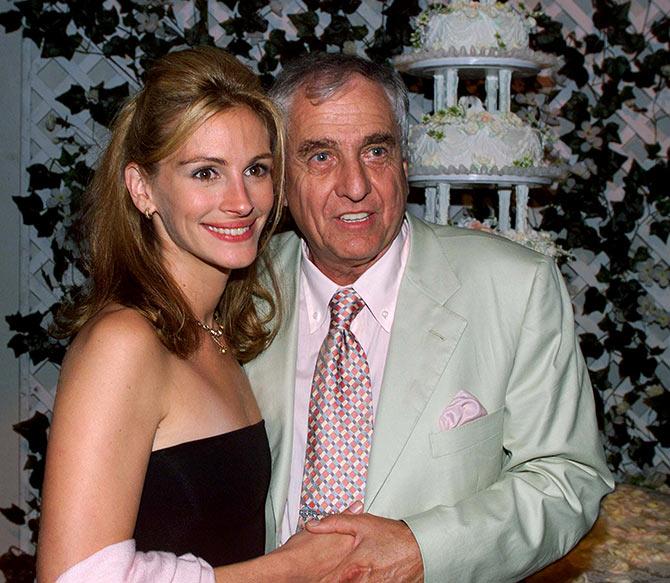 IMAGE: Julia Roberts with Garry Marshall. Photograph: REUTERS/Fred Prouser
Veteran filmmaker and TV personality Garry Marshall has passed away. He was 81.
Marshall, who created some of the 1970s' most iconic sitcoms including Happy Days, and The Odd Couple and went on to direct hit movies like Pretty Woman and The Princess Diaries, passed away on Tuesday, July 19, reported E! online.
According to his representative, Marshall died from complications of pneumonia following a stroke at a hospital in Burbank, California.
His sister, actress and director Penny Marshall, also confirmed the news.
Born in Bronx, Marshall graduated from Northwestern U's Medill School of Journalism and began his career as a joke writer for comedians including Joey Bishop, then worked on the writing staff of The Tonight Show With Jack Paar.
The filmmaker made his directorial debut in 1967 on his series Hey, Landlord. The first feature Marshall directed was the 1982 comedy Young Doctors in Love, but his first big screen blockbuster was 1990's Pretty Woman, starring Julia Roberts and Richard Gere.
The trio reunited for the 1999 box office success Runaway Bride, about a woman who keeps leaving her fiances at the altar.
The Princess Diaries and its sequel were also big hits for Marshall. The films, which made Anne Hathaway a star, saw global grosses of USD 165 million and USD 135 million, respectively.
He also had a long acting career that began in the 1960s. He played a hoodlum in the James Bond film Goldfinger and made appearances, mostly uncredited, in many of his film and TV projects.
Numerous celebrities took to Twitter to pay their respects, including Happy Days alum Henry Winkler, who tweeted, 'Thank you for my professional life. Thank you for your loyalty, friendship and generosity.'
'Garry Marshall gave me one of the best experiences I ever had in my career. Thanks pal. RIP,' tweeted Jason Alexander.
Actor Albert Brooks wrote, 'RIP Garry Marshall. A great, great guy and the best casino boss in the history of film. #lostinamerica'
'RIP Garry Marshall. You forever changed my father's life, and thus, mine. Thank you for capturing so much joy on film, over and over,' Robin Williams' daughter Zelda tweeted.
Marshall is survived by his wife of 53 years, Barbara, and three children, including Scott, a film director.
***
Lady Gaga, Taylor Kinney part ways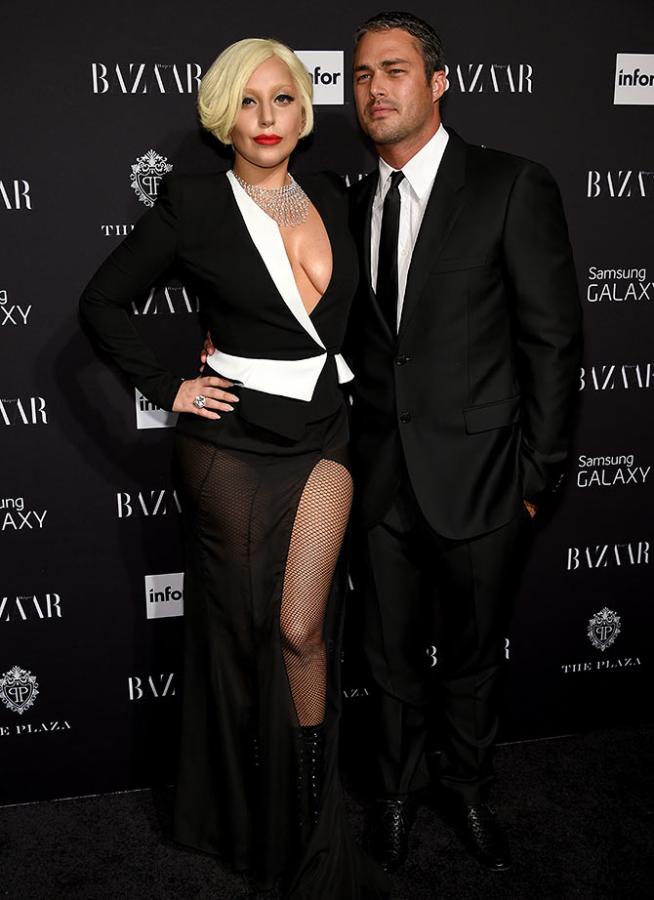 IMAGE: Lady Gaga and Taylor Kinney. Photograph: Dimitrios Kambouris/Getty Images for Samsung
Singer Lady Gaga and fiance Taylor Kinney have called it quits after being together for five years.
The breakup comes after months of speculation that the Poker Face singer, 30, and the Chicago Fire actor, 35, were on the outs, reported E! online.
'They want to keep it private. It's heartbreaking,' a source said.
The songtress released a statement following her breakup.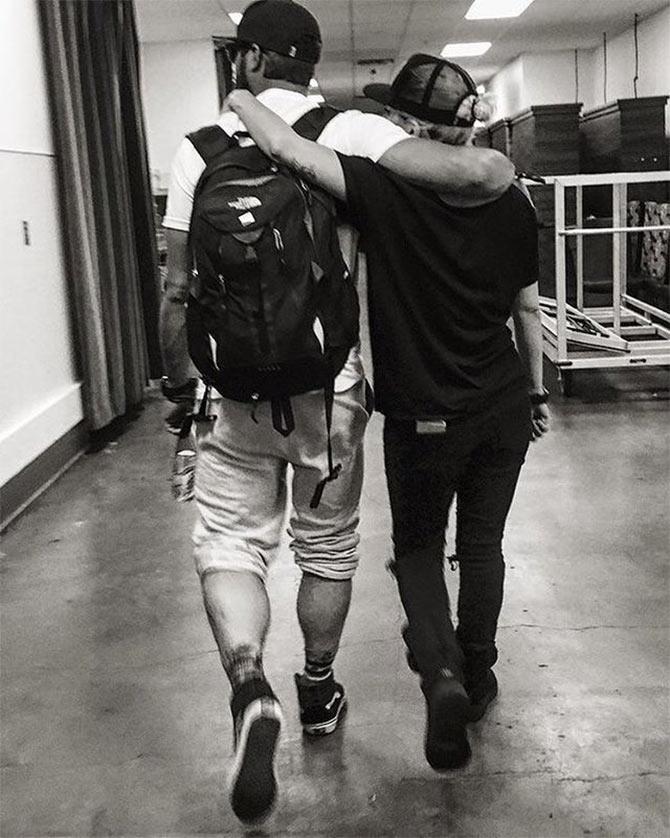 IMAGE: Lady Gaga/Instagram
'Taylor and I have always believed we are soulmates. Just like all couples we have ups and downs, and we have been taking a break,' Gaga wrote on Instagram with a black and white photograph of the pair with their arms wrapped around each other's shoulder.
'We are both ambitious artists, hoping to work through long-distance and complicated schedules to continue the simple love we have always shared. Please root us on. We're just like everybody else and we really love each other,' she added.
Last week -- on Kinney's birthday -- Gaga was photographed without her engagement ring.
When she performed at an orphanage in Mexico earlier this week, the ring was missing again.