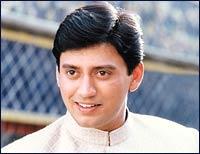 Tamil actor Prashanth tied the knot with the daughter of a Chennai businessman in Chennai on September 1. Prashanth is the son of the veteran actor Thyagarajan.
The engagement was held three months back.
Those attending the marriage included Malaysian minister Datto Samuvel and his wife Indrani Samuvel, 'Cho' Ramaswamy, editor of the Tamil weekly Thuglak, industrialists M A M Ramasamy and A C Muthiah, filmmakers Mani Ratnam accompanied by his wife Suhasini and R K Selvamani, actors Nagesh, Vijayakanth, Surya, actor and AIADMK member S Ve Sekar.