Watch out for the third Chopra girl, making her foray into Bollywood!
Priyanka and Parineeti Chopra's cousin Mannara is all set to make her Bollywood debut with the Vivek Agnihotri-directed erotic thriller Zid.

The pretty actress recently dropped by Rediff offices to promote her film and chat with readers online.

A look at the pictures: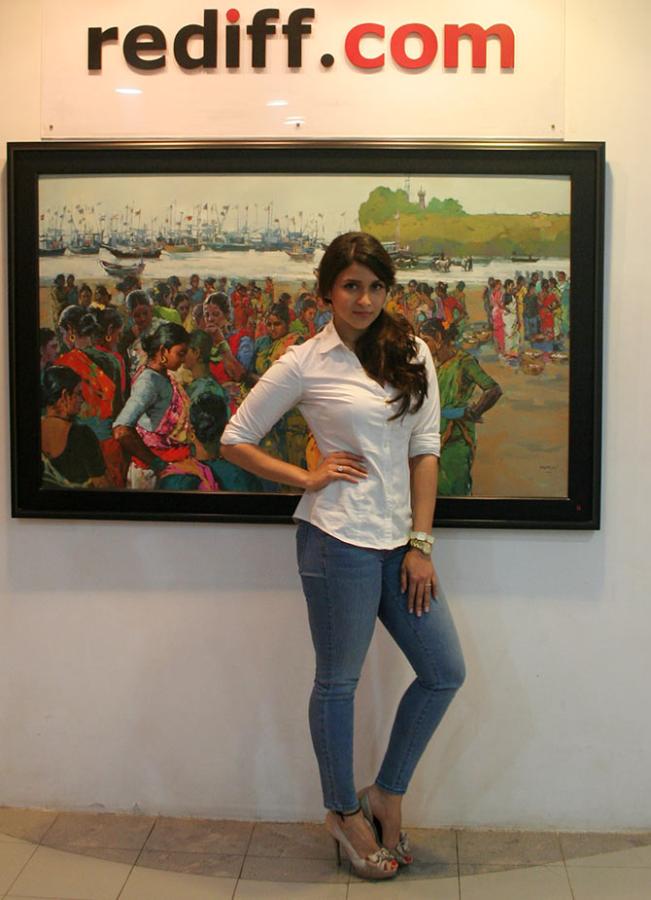 Dressed in skinny jeans, a white shirt and nude heels, the actress poses for pictures upon arrival at the Rediff headquarters in Mumbai.
When quizzed by a reader about her famous cousin Priyanka Chopra's contribution to her big launch, Mannara said, 'Priyanka is one person who is very clear about her thoughts, so I can't expect a diplomatic answer from her.

'But looking at few scenes, from my upcoming film, she hugged me and said, "You are the right cast for the film" and according to her, it's a very intelligent film.'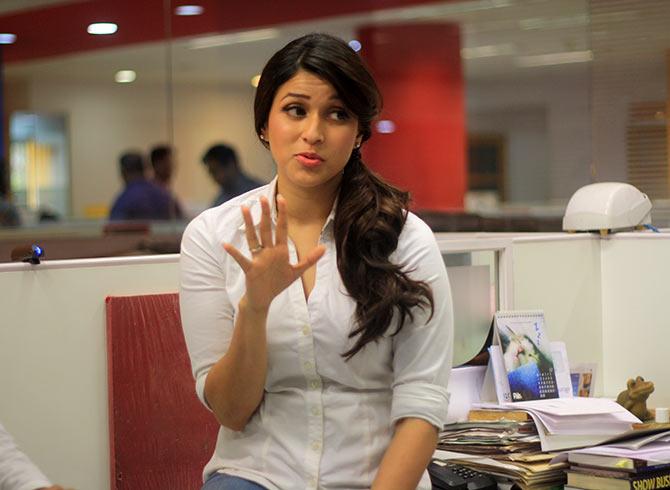 The young actress was quite animated while fielding questions offline too.

When asked about her being compared to her more famous cousins (of course everyone is obsessed with filmi families!), the actress brushed potential rivalries aside.

'I don't like to compare my sisters. I believe that both of them are very hardworking and humble,' was her response.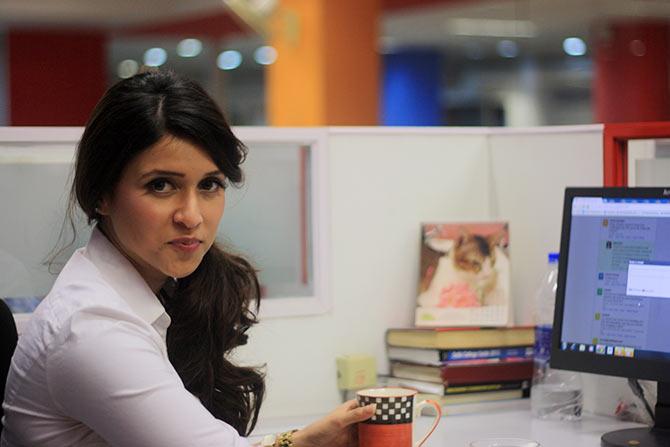 Mannara types away on the Rediff ZaraBol page.

About her producer Anubhav Sinha, she said, 'He's one person who gives complete creative freedom to his director and I'm really happy that he had that faith that I can pull off such a difficult character, Maya, who has so many layers to it.'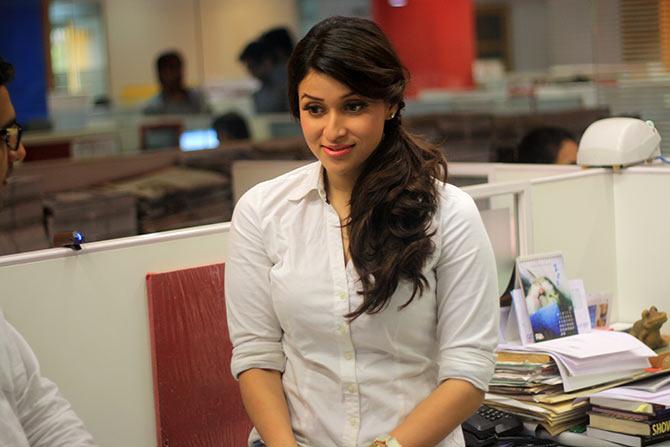 There is a lot of curiosity regarding her name. Mannara's real name is Barbie Handa.
'I wanna grow up a little bit, so I changed my name from Barbie to Mannara. Mannara is a Greek name which means 'something that shines'. I think its a beautiful name but for my family, I'll always be a Barbie,' she told another reader.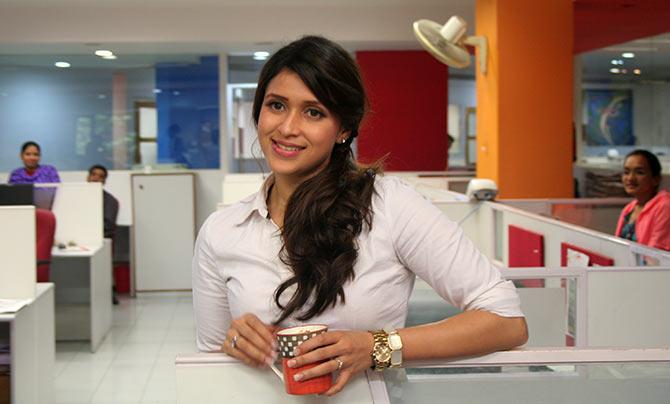 Discussing her career plans, the debutante actress said that she wanted to continue modelling in the future, but for now, she's supremely excited about her film debut.
Rediff's Abhishek Mande gets Mannara to reveal her Zid. Watch the video right here!
Photographs: Reuben NV. Video: Afsar Dayatar