Welcome to the world, Amal!
Pakistani actress Veena Malik gave birth to her second child, a baby girl, on September 23.
Her husband Asad Bashir Khan was clearly delighted as he tweeted pictures of the new arrival.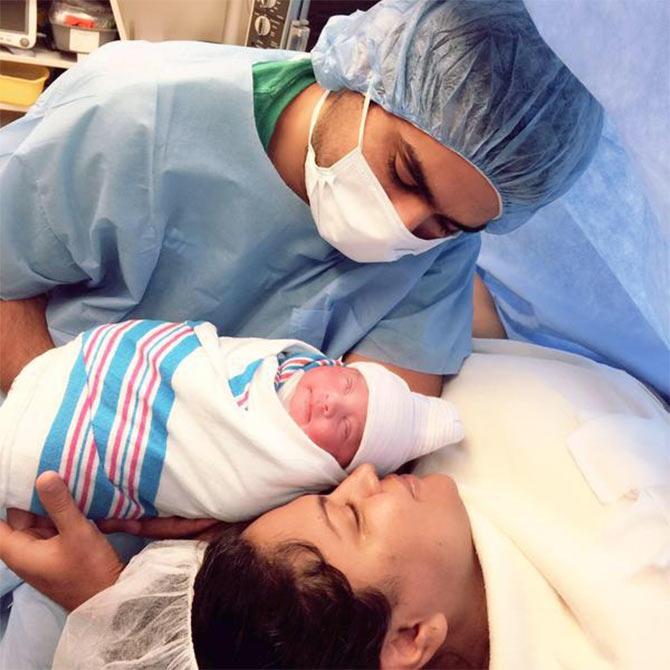 The adorable baby has been named Amal.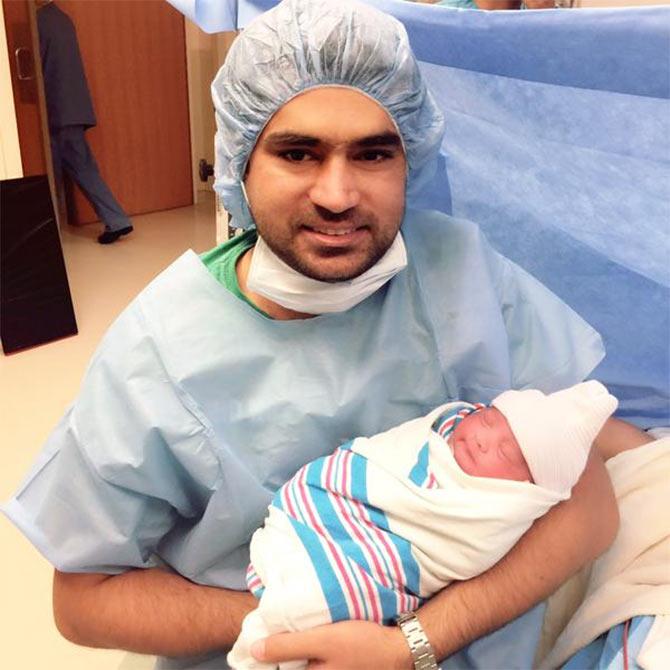 The couple got married in December 2013, and followed it up with a white wedding.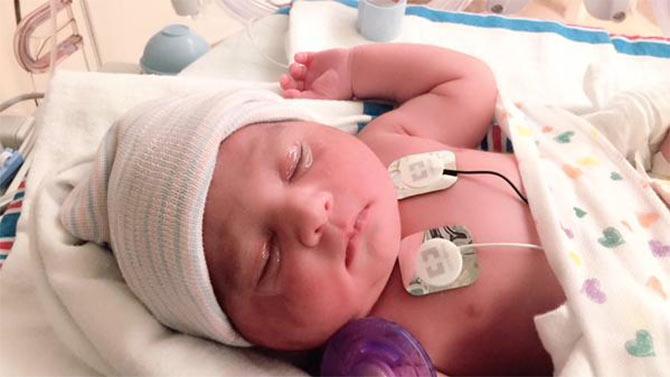 A closer look at the gorgeous baby.
Veena Malik, who was seen on reality show Bigg Boss 4, has starred in several films before she settled for matrimony.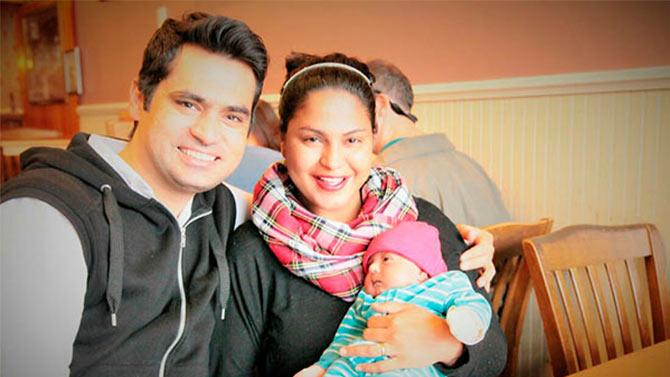 The couple have a son named Abram, who was born in September 2014.
The above photograph was taken on Abram's first day out.
Photographs: Asad Bashir Khan/ Twitter