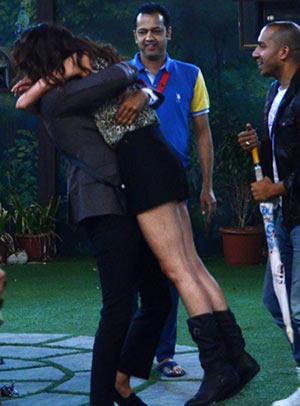 Bet you didn't see THAT coming!

As the first week of Bigg Boss Halla Bol concluded, contestants were in for a surprise when a former inmate made his comeback in the house.

Check out what happened next: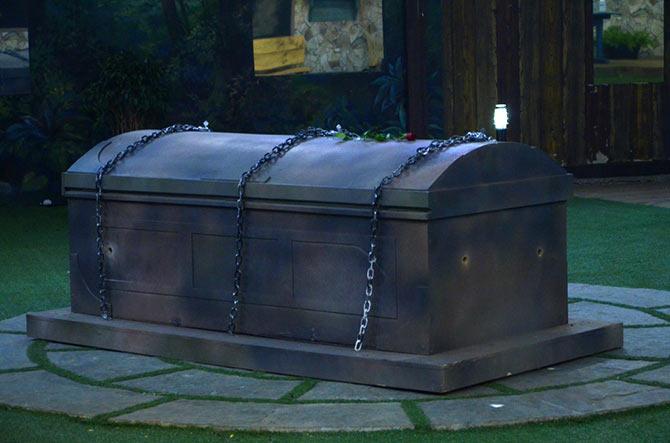 Former actor-model Upen Patel arrived the way he made his shocking exit on the show a few weeks ago.
Needless to say, his close friend Karishma Tanna and fellow inmate Dimpy were elated to have him back in the house.
Interestingly, after his eviction on Bigg Boss, Upen Patel had claimed that he had been cornered in the house.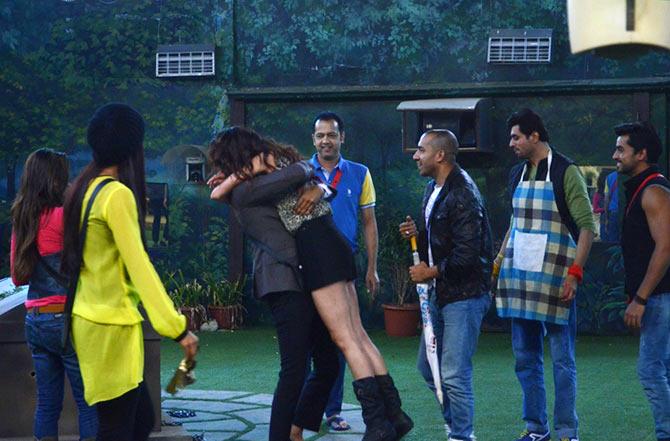 Before the big reveal, the Challengers team hoped it was Ajaz Khan, who was recently evicted after a particularly violent exchange with Ali, in the coffin.

Karishma is seen here welcoming Patel with a bear hug.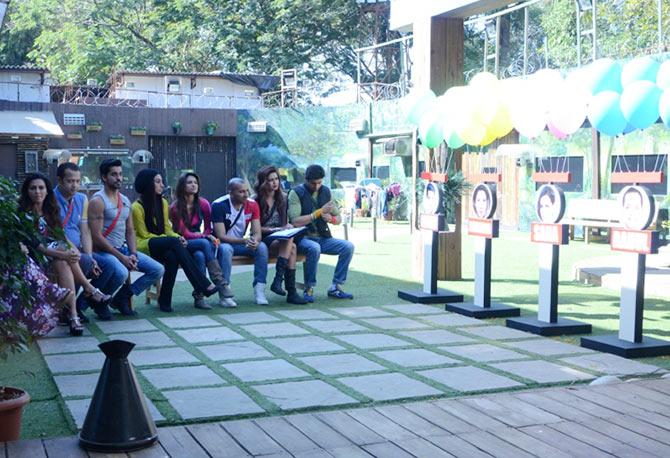 From left to right: Sana Khan, Rahul Mahajan, Gautam Gulati, Mehak Chahal, Dimpy, Ali, Karishma and Preetam get ready for nominations.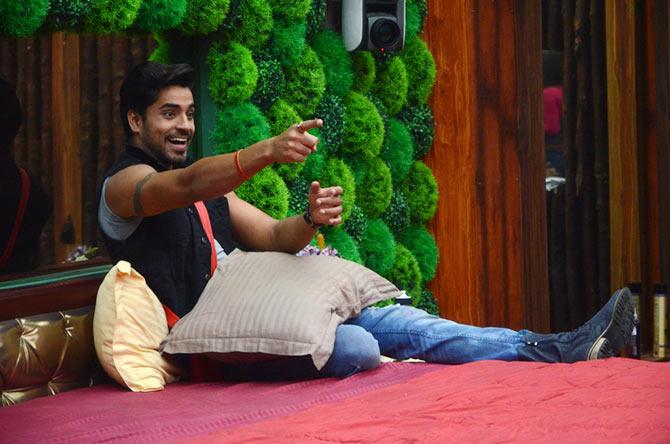 Gautam Gulati, who was recently transferred from the Champions' team to Challengers, reacts to his fellow inmates.

Word is, one of the housemates isn't exactly kicked about having Upen Patel back in the house.

Wonder who that could be.