An 8 month old is the scene stealer despite all the move stars around.
Soha Ali Khan, who we recently saw at elder bro Saif Ali Khan's birthday party, had a grand baby shower at her home on Friday, August 18.
Sister-in-law Kareena Kapoor Khan, her sister Karisma Kapoor, Neha Dhupia, Konkana Sen Sharma were among the guests on the occasion.
Needless to say, the scene stealer was Taimur Ali Khan Pataudi, all of 8 months.
Soha posted pictures from her baby shower on instagram:
Photographs: Kind Courtesy Soha Ali Khan/Instagram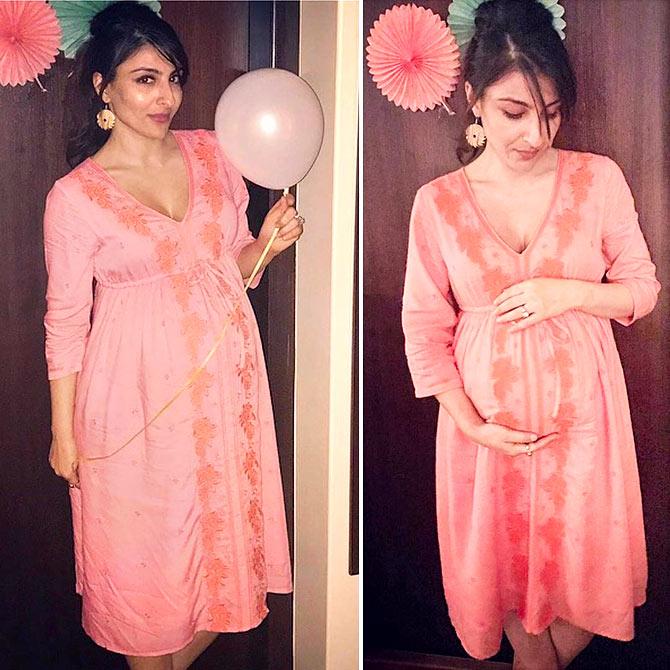 Soha glows in a pink dress from Nine Maternity Wear.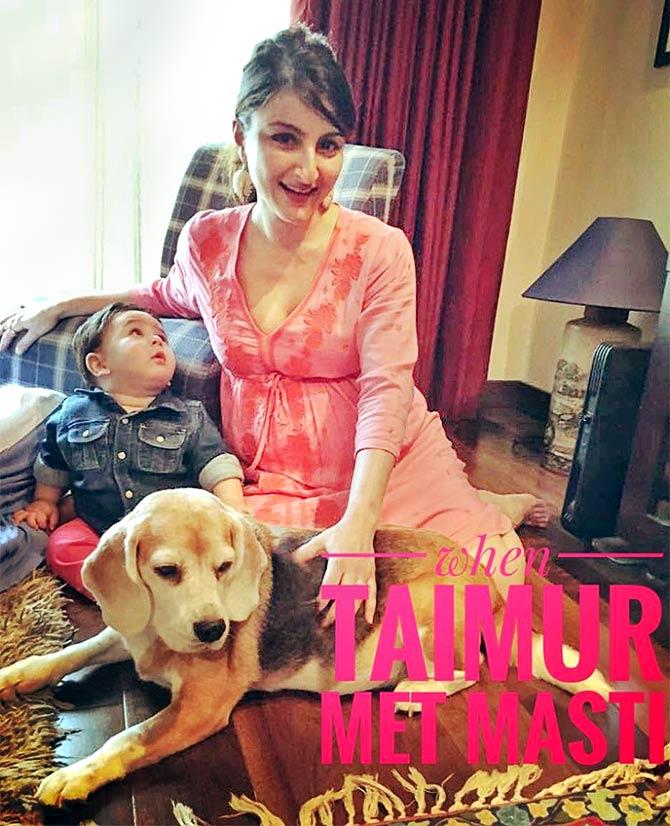 Soha called this picture with her nephew Taimur and her dog Masti as her favourite picture of the day.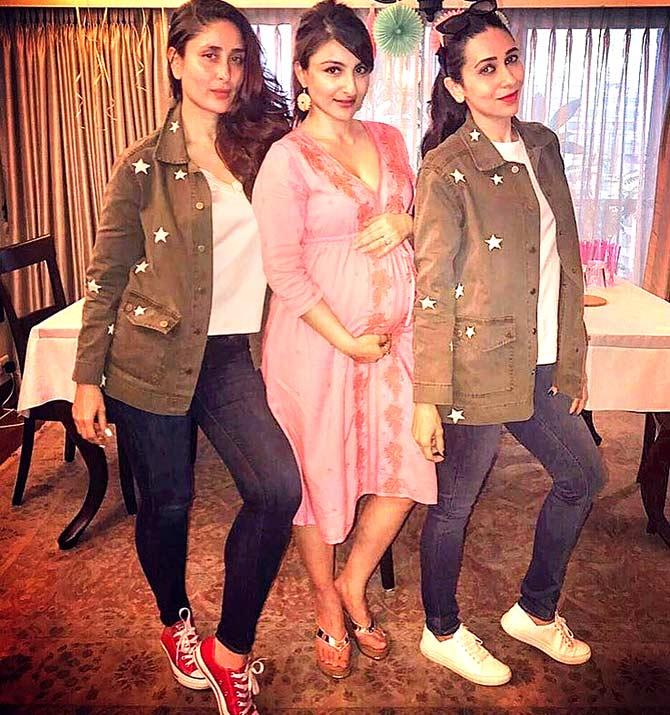 The Kapoor sisters seen twining.
Soha captioned this picture 'Caught between the queens of the fashion police'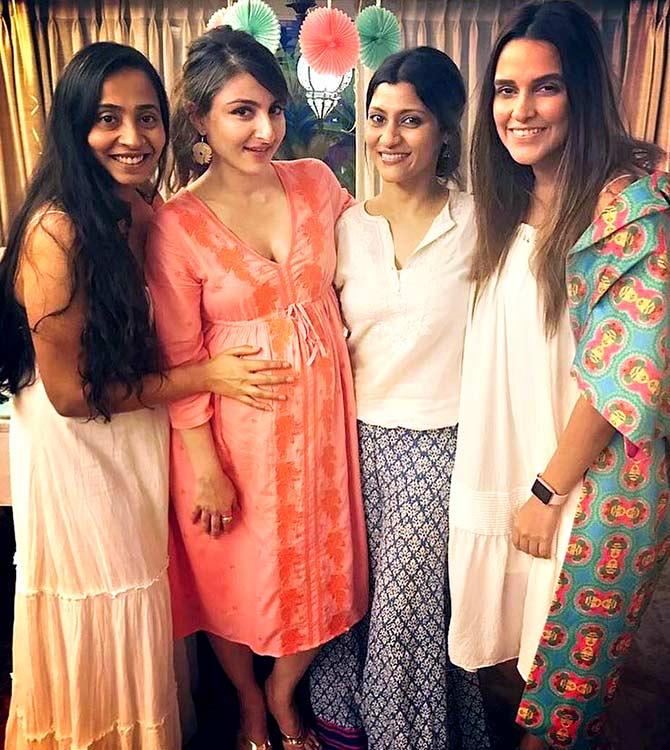 Konkana Sen Sharma and Neha Dhupia at the baby shower.
'Can't wait for the Khan-Khemster to come and spoil him/her silly. Be prepared' Neha wrote.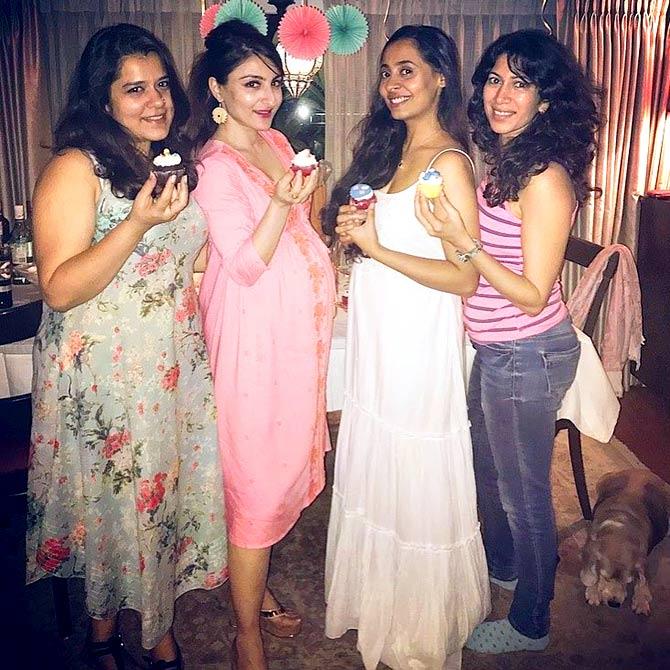 Soha and friends enjoy the cupcake.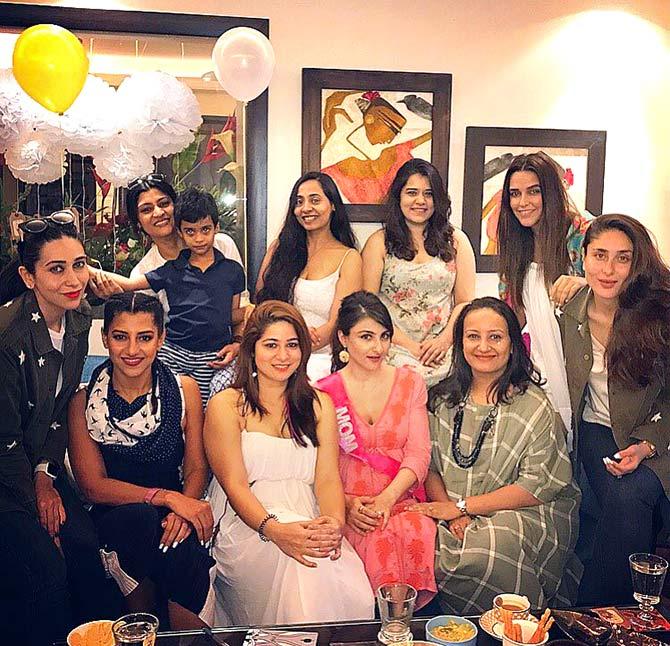 Soha thanked family and friends who attended her baby shower 'Thank you all for showering me with so much love #babyshower'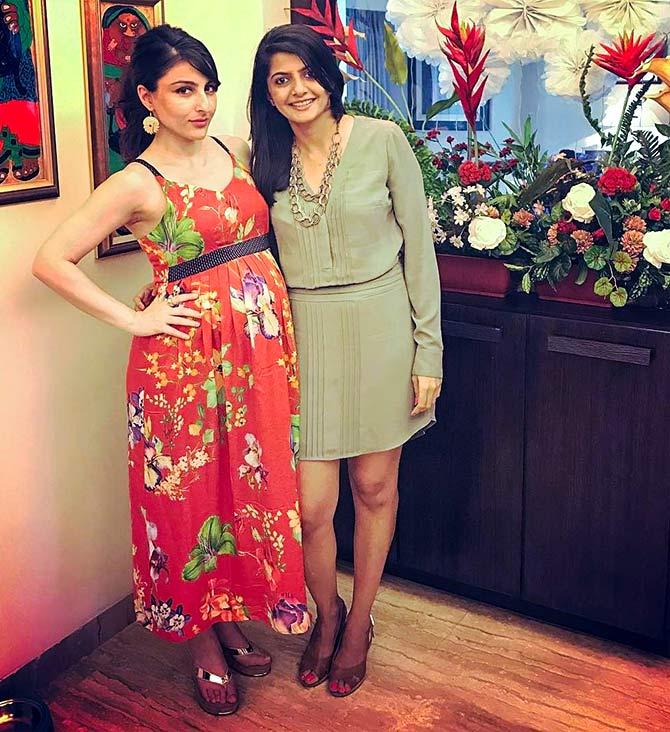 She especially thanked her interior designer friend Darshini Shah who decorated the house for the evening, 'Adding a touch of beautiful decor to my baby shower, friend and interior designer'