Stars go for the loveliest holidays -- exotic locations with a lot of adventure thrown in.
So we decided to bring you their travels with a special series.
Manjari Fadnnis's had a SUPER Seychelles holiday.
We toured Croatia with Soha Ali Khan and Kunal Khemmu.
Shama Sikander had an EXOTIC holiday in France, Venice, Italy and Ranveer Singh had a super fun Swiss holiday.
Let's look at the beautiful beaches of Maldives, courtesy celebrity couple Shabbir Ahluwalia and Kanchi Kaul.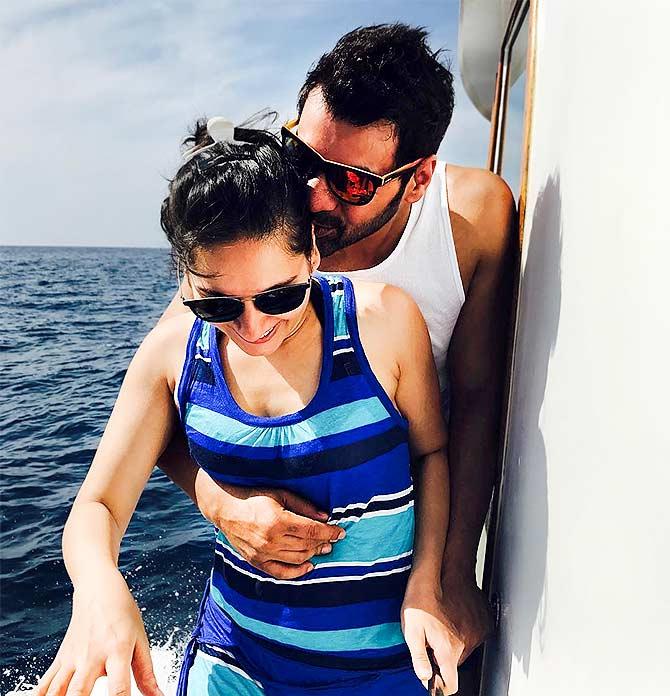 Time to dive right in, with Kanchi and Shabir.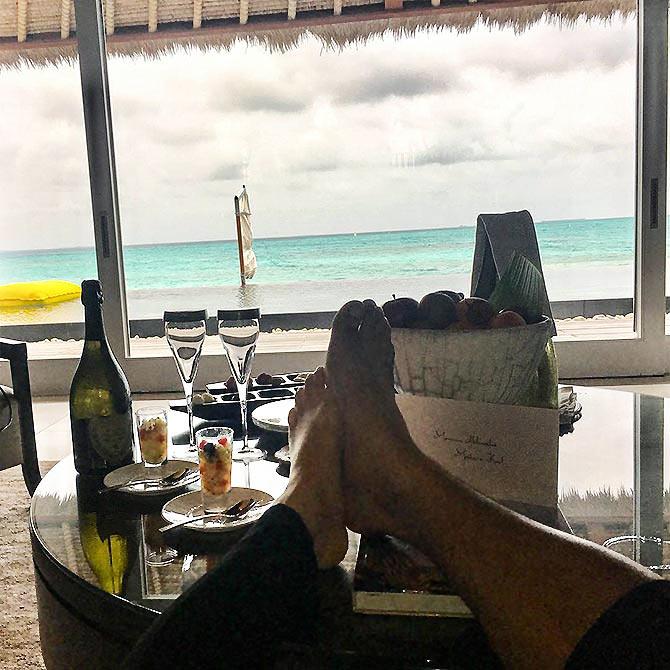 Capturing the moment when they said hello to paradise.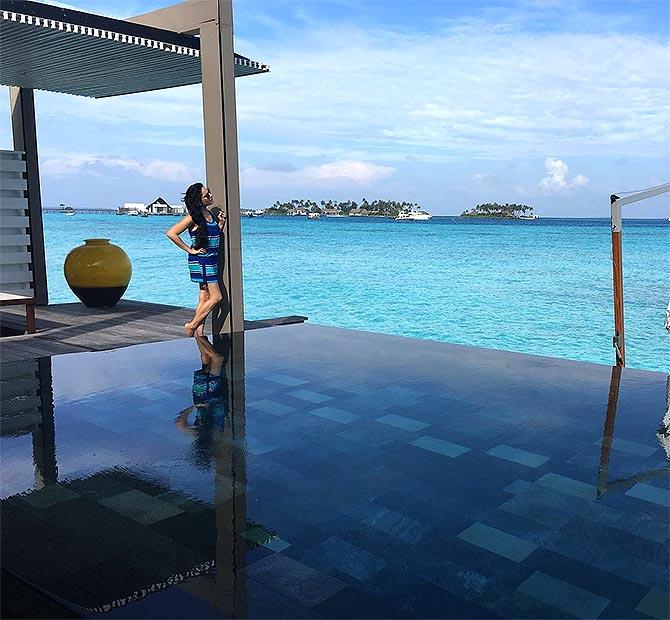 The couple were put up at the Cheval Blanc Randheli hotel.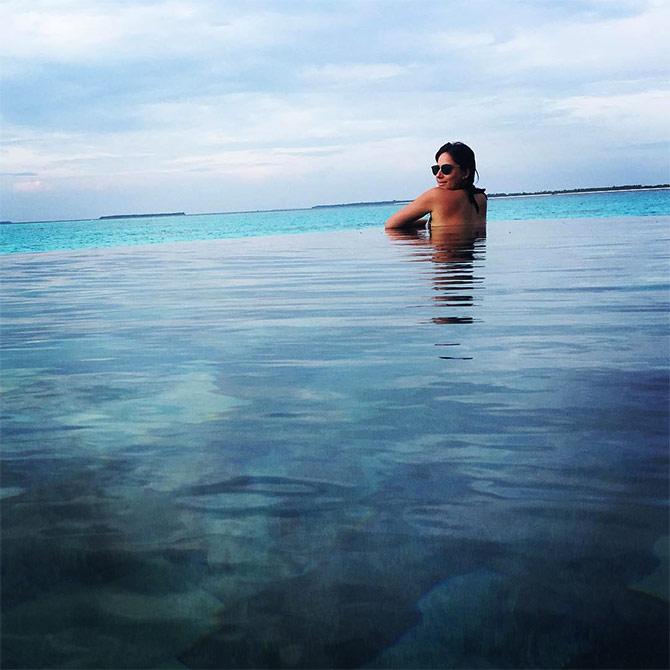 This was Kanchi's favourite spot.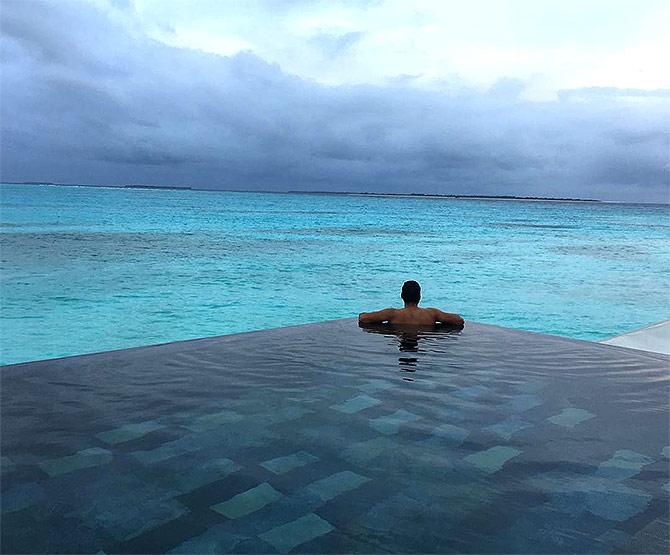 Enjoying the view.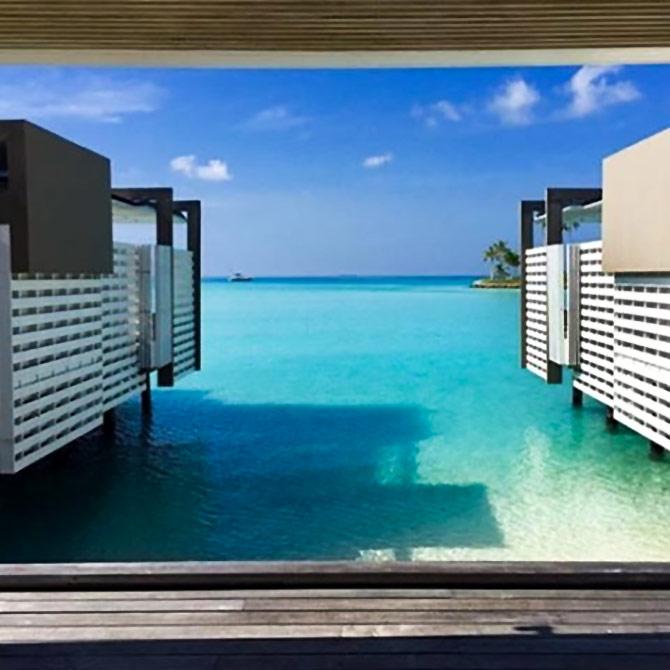 Room with a view.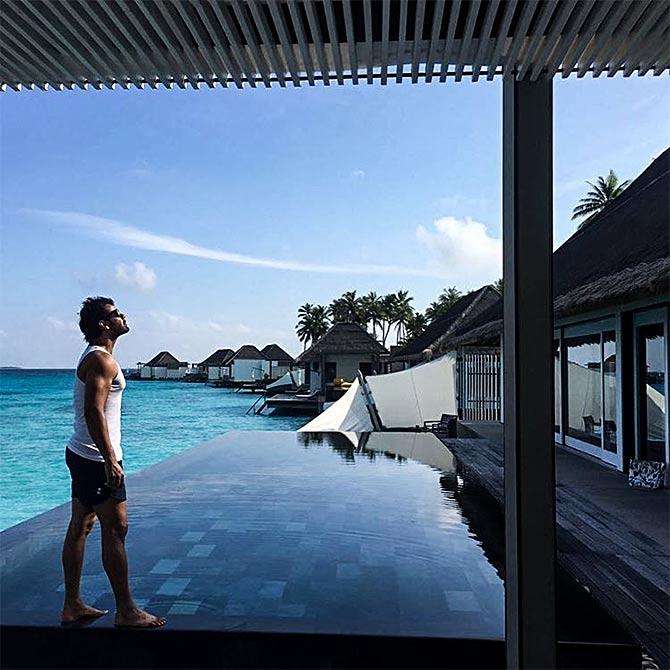 Fifty shades of blue.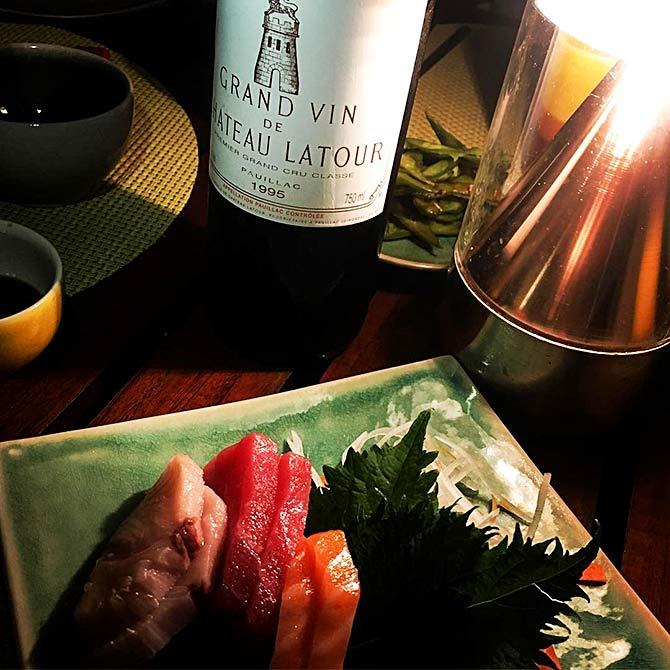 What the menu looked like.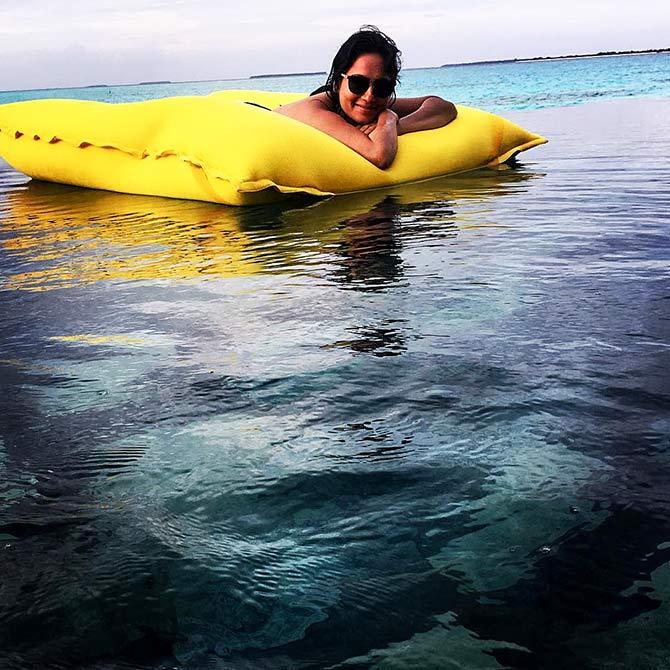 Relax mode on.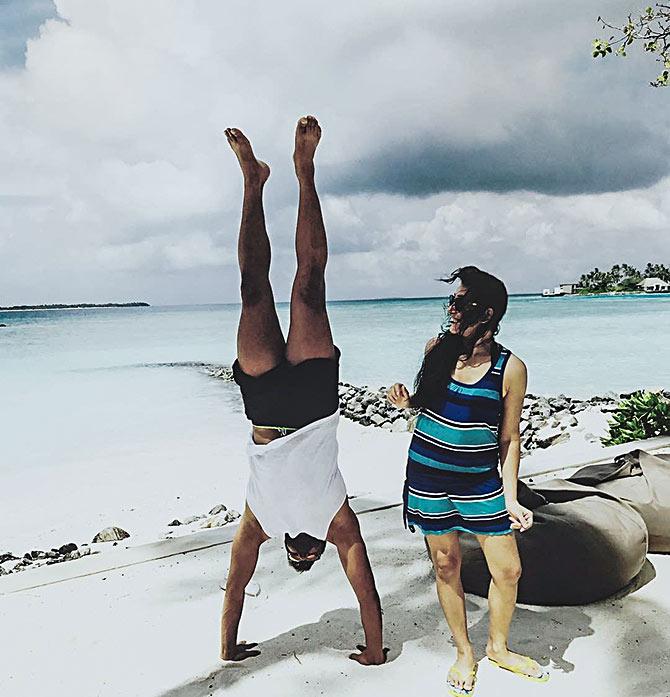 Goofing around.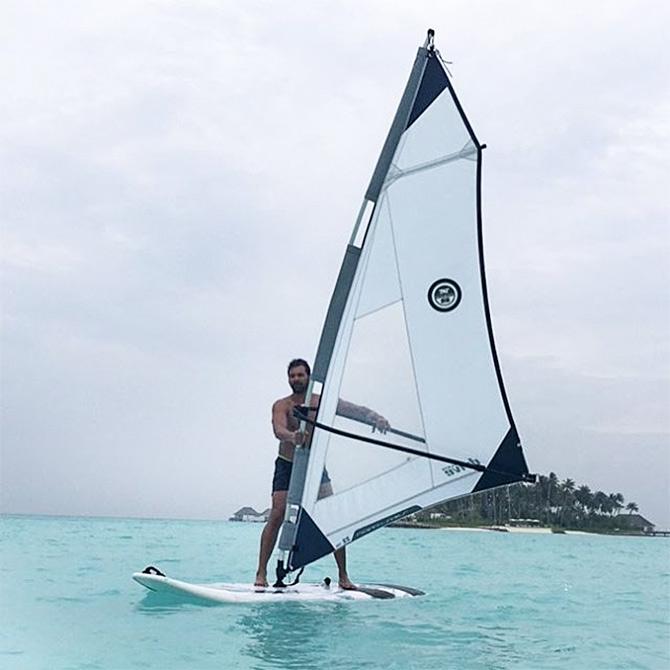 Sailing and making memories.
Photographs: Shabir Ahulawalia and Kanchi Kaul/ Instagram