Even as Bollywood is heading to New York for IIFA, Priyanka Chopra heads home.
The actress, who turns 35 on July 18, will celebrate the big day with her family and friends in Mumbai.
She was spotted at Mumbai's Chhatrapati Shivaji airport, and looked very glamorous.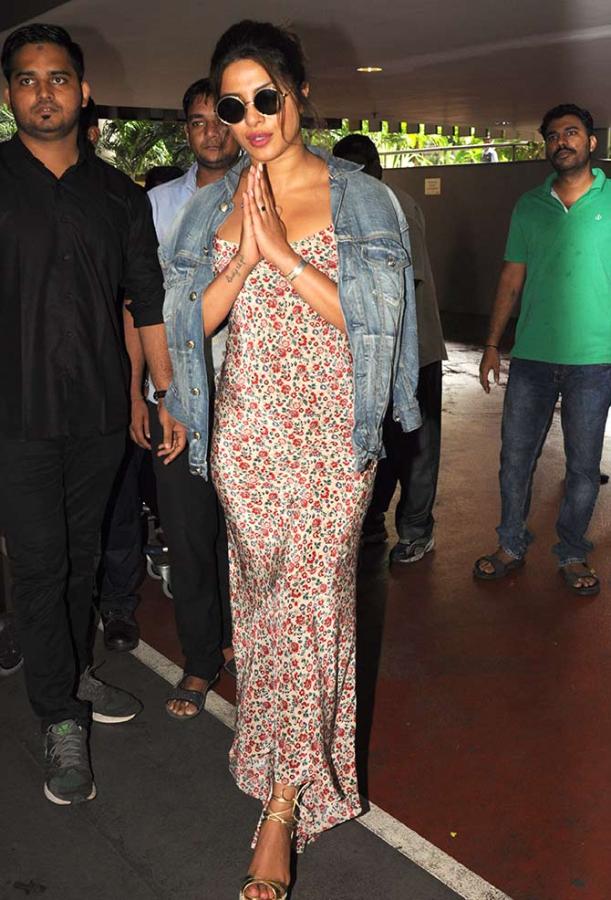 Priyanka had been busy filming Todd Strauss-Schulson's Isn't It Romantic, starring Rebel Wilson and Liam Hemsworth, in New York.
A wardrobe malfunction was narrowly averted in pictures that went viral from her Isn't It Romantic shoot with Adam Devine in Central Park, where Devine was seen applying the Heimlich manouevre on her.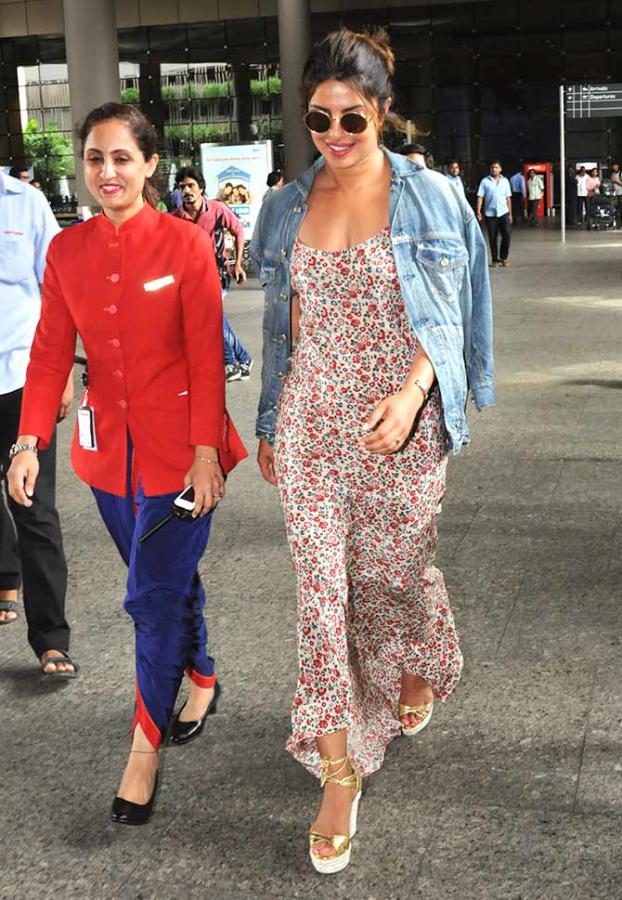 She is also working in A Kid Like Jake, co-starring Jim Parsons of The Big Bang Theory fame, Oscar-winner Octavia Spencer and Claire Danes. It will be directed by Silas Howard.
Photographs: Pradeep Bandekar