The stars of Yash Raj studio's new film Daawat-E-Ishq are making the most of their new film's promotional tour!

After kicking off their food trail from Mumbai for Daawat-E-Ishq's promotions, costars Parineeti Chopra and Aditya Roy Kapur embarked on the second leg of their gastronomical adventure.

Snapshots from their fun-filled trip: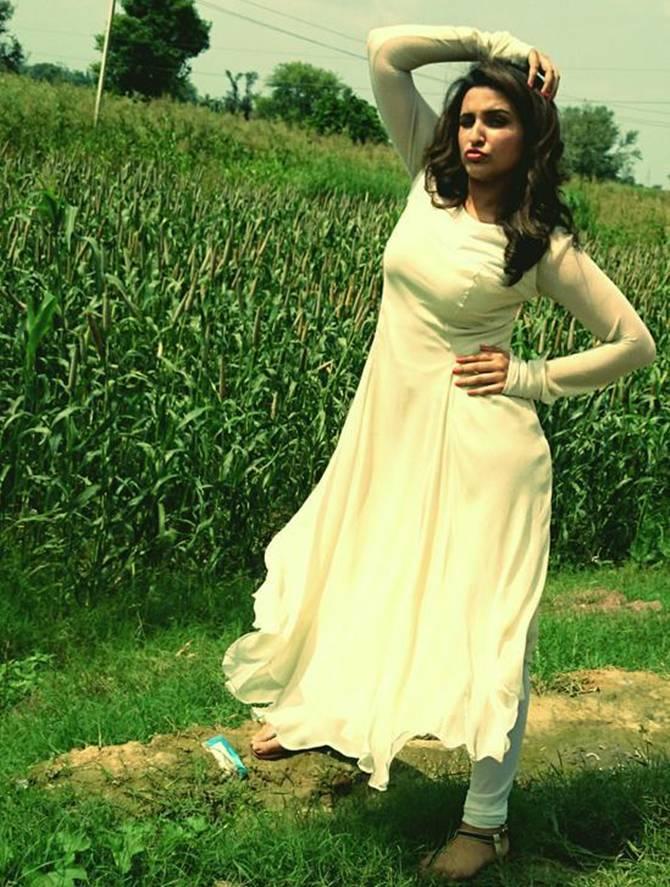 Parineeti Chopra is visibly kicked about her new film.

While the trailer of the film has left curious fans salivating at the sight of delectable Mughlai cuisine -- that has a starring role in the film, no less -- team Daawat-E-Ishq took their food yatra to Ahmedabad and Jaipur.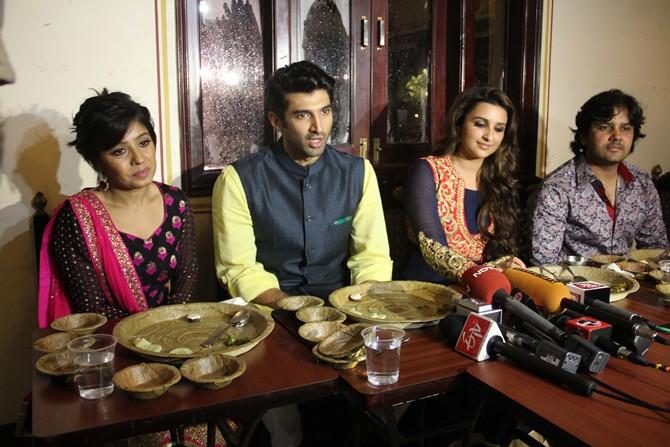 The film's lead stars, along with singers Sunidhi Chauhan and Javed Ali (who have sung the title track in the film) take questions from the media over a thali lunch at a hotel in Jaipur.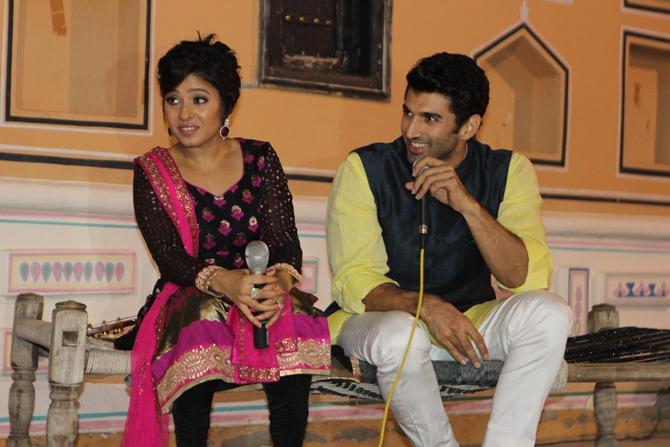 Seriously, Sunidhi needs a break and is afraid to say so.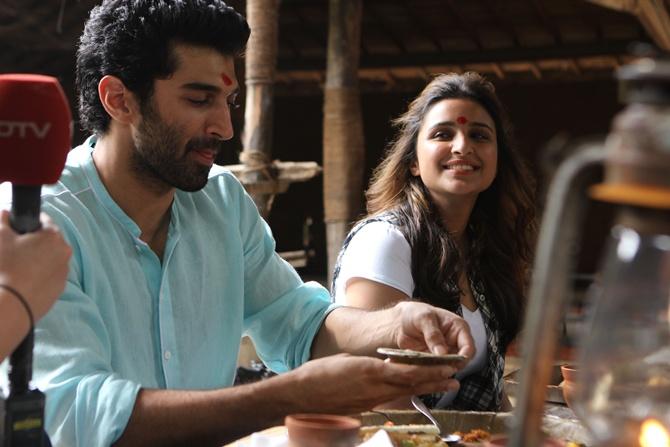 E
arlier in the day, the lead duo had packed in a high intensity workout in order to do justice to their decadent Gujarati
thalis
at Vishalla restaurant in Ahmedabad.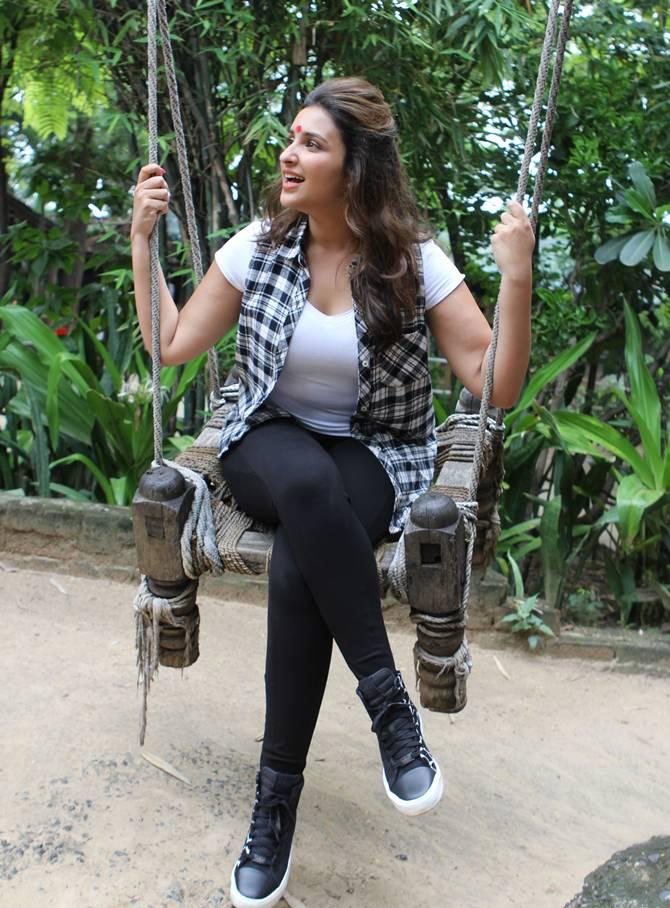 They say, 'When in Rome, do as the Romans do,' and so Parineeti takes a swing at the rural life.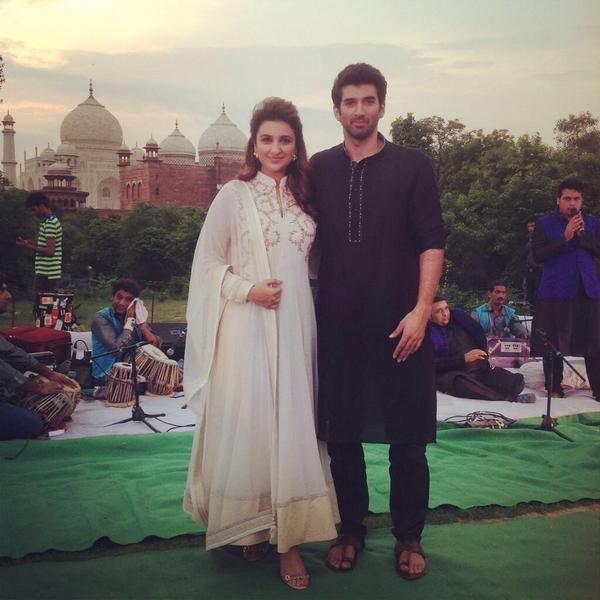 On their visit to the Taj Mahal in Agra, Aditya and Parineeti posed for pictures.

"Aditya and me and the sheer beauty that is the Taj. Surreal!!" Parineeti shared on her Twitter page.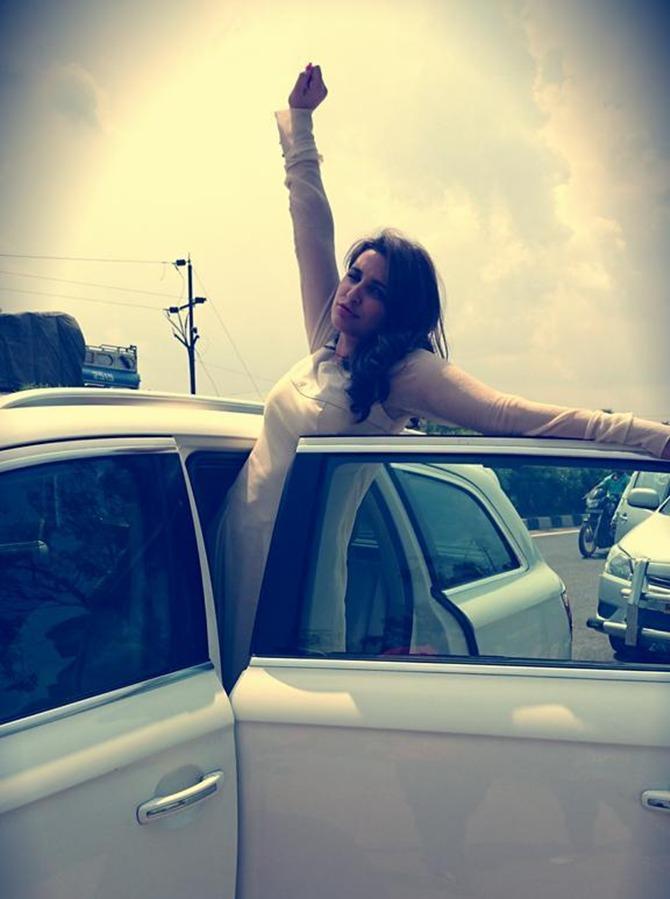 It's a goodbye with a customary road trip picture. Oh what a magnificent sight all that dreamy white put together is!