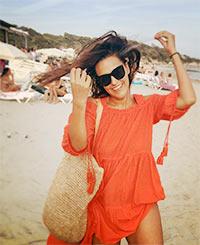 Bollywood stars go for the loveliest holidays -- exotic locations with a lot of adventure thrown in.
So we decided to document their travels with a special series.
Last week, we shared pictures from Shama Sikander and her fiance James Milliron's exotic holiday in France, Venice and Italy.
Malaika Arora had a lovely time in Maldives with her son. Ileana D'Cruz and her Australian boyfriend Andrew Kneebone had a fun Fiji holiday. Parineeti Chopra took us on an adventurous Australian tour and Mallika Sherawat had a fantastic French holiday.
Now, it's time to go on a fun Ibiza tour with Neha Dhupia.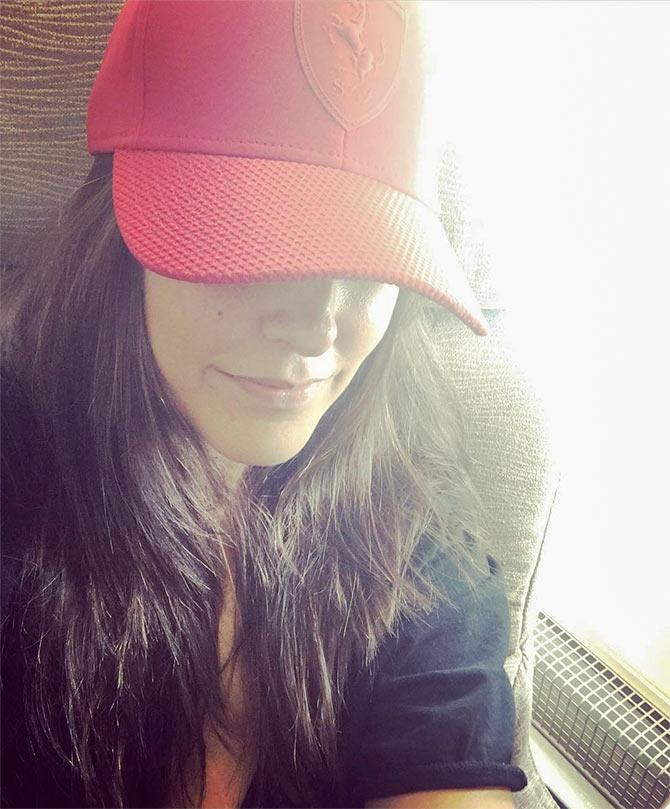 A selfie at the airport kicks off the fun.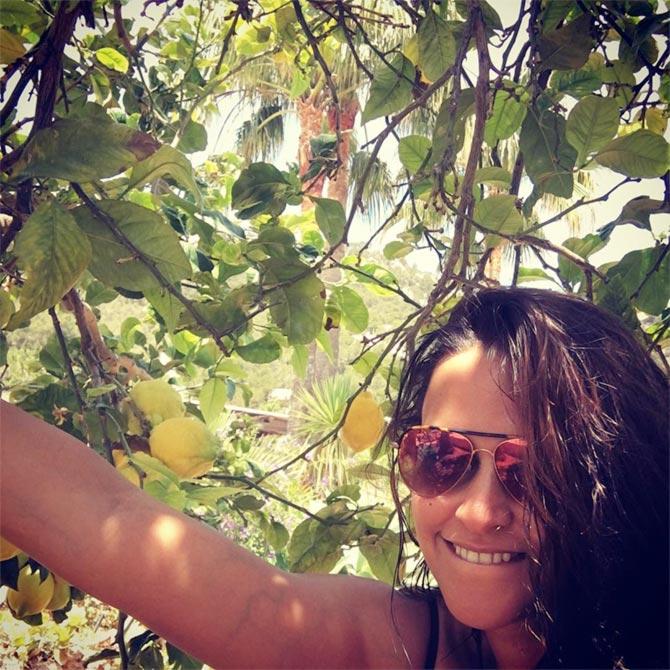 Neha visits the Blue Marlin beach restaurant, and gives the picture an apt caption: 'When life gives you lemons ... Bite them and make a funny face!!!! Ya... Don't bother with the lemonade ... #toomuchwork.'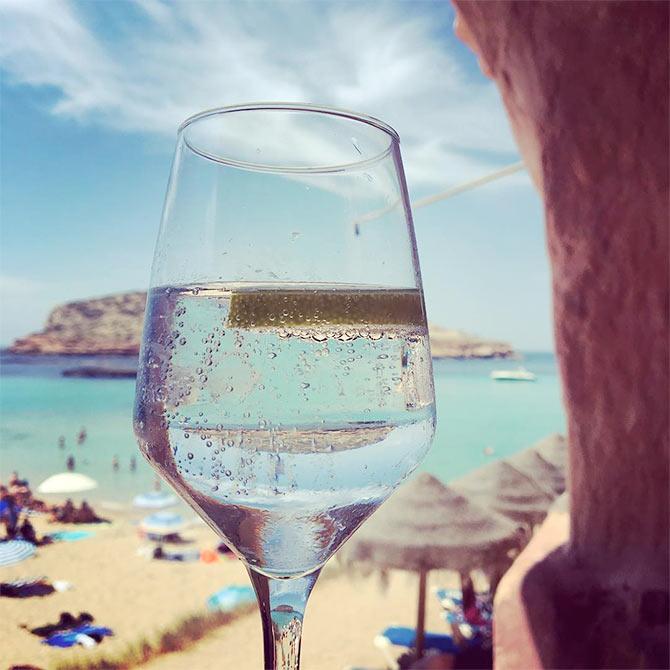 The world through a glass.
Neha shows off her photographing skills at the Sunset Ashram.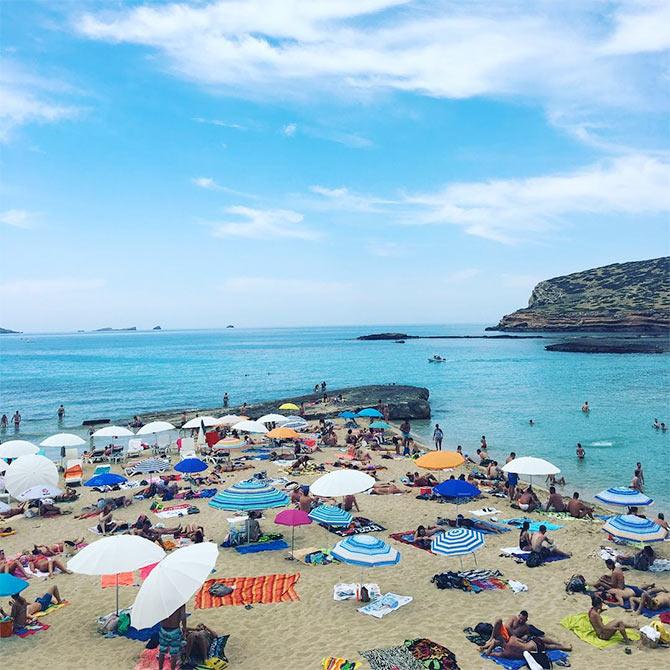 'The ocean...it heals everything,' Neha writes with this click from the Sunset Ashram.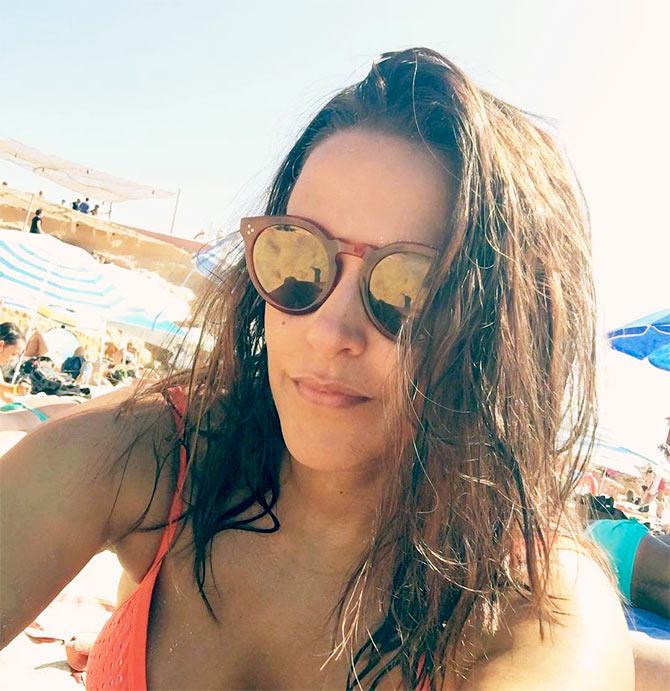 Neha had a warning for haters and trollers:
'Hey... It's jus me wearing a #bikini on a beach. That's what most normal people do when they are on a beach ... N yes I took a selfie and am posting it... Try for once not to be disrespectful, crass and take out your frustration on the wall of a woman you choose to follow. I do have the option of unfollowing you or deleting your comments or of reporting all the weird comments but I don't want to do that. Through this picture all I mean to say is that if you don't have anything respectful to say, you can choose to scroll on. It's a much better use of your time and energy. As for the rest...Thank you for the love, always!'


Neha grabs her morning coffee at the Restaurante Atzaro.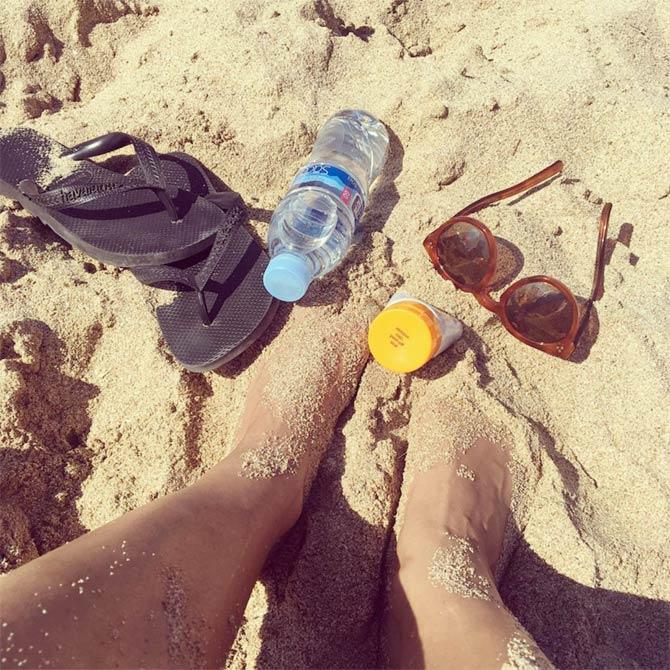 A photograph of the essentials.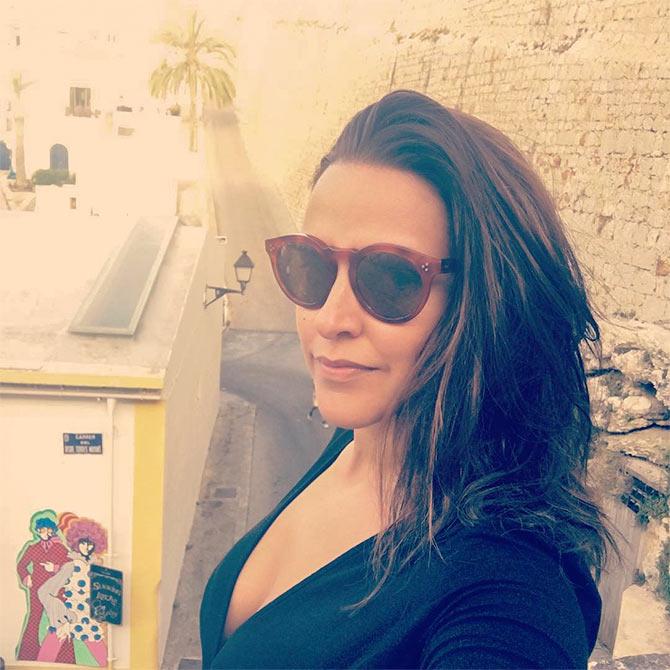 A selfie from the Ibiza town.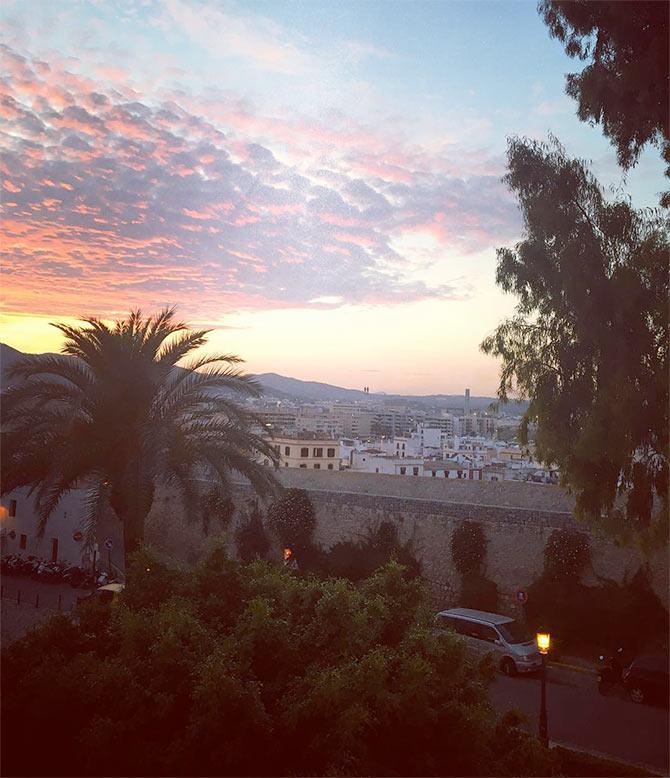 A beautiful sunset.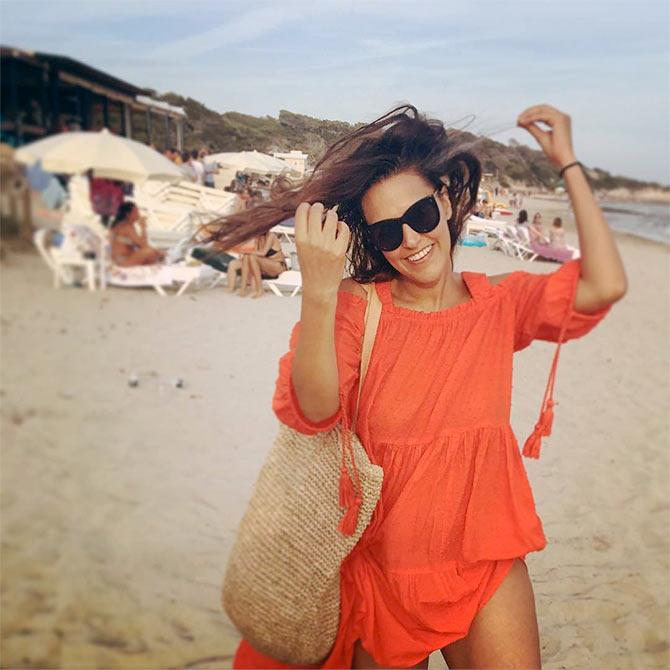 Neha's 'happy place' at the Jockey Club.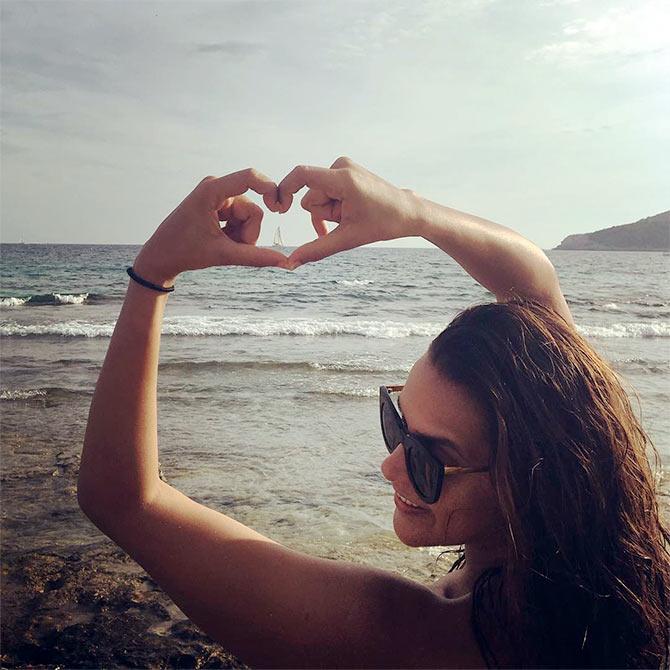 'I heart the ocean,' she says.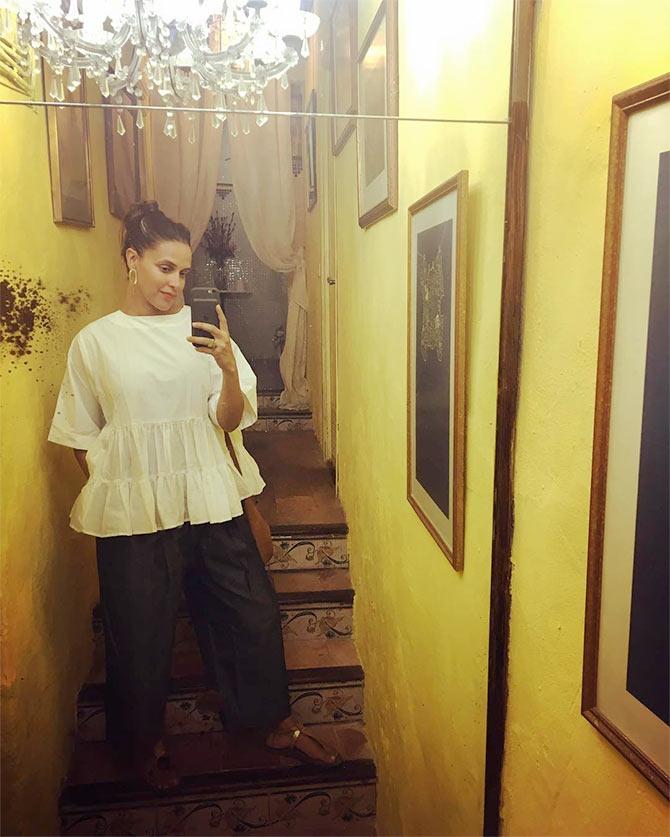 Mirror, mirror on the wall...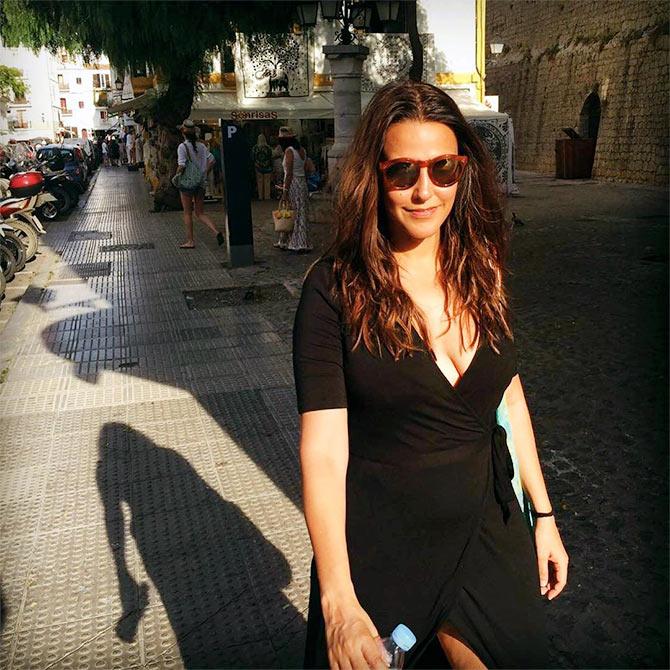 Walking down the streets.


A throwback picture from Sa Trinxa beach bar.


Home with a view! Neha posing at San José, Islas Baleares.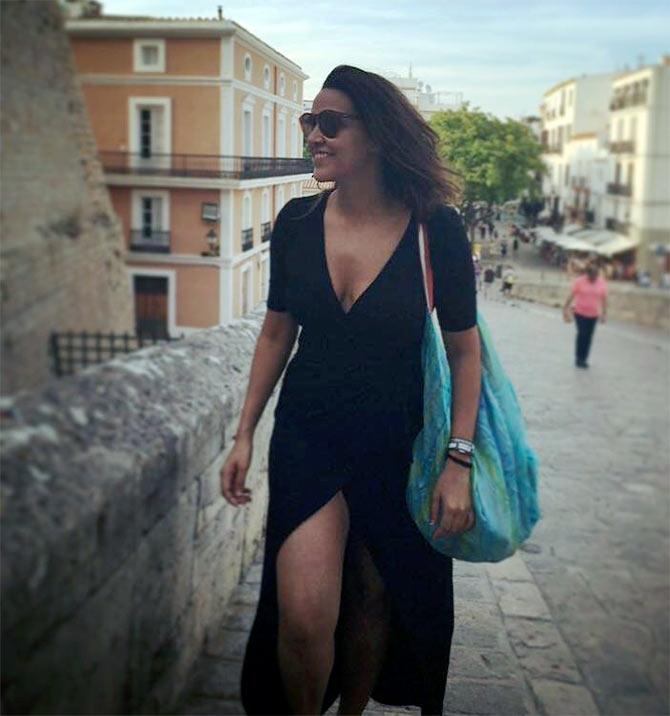 It was obviously a trip Neha will always remember!
Photographs: Neha Dhupia/Instagram