Happy birthday, Mehr!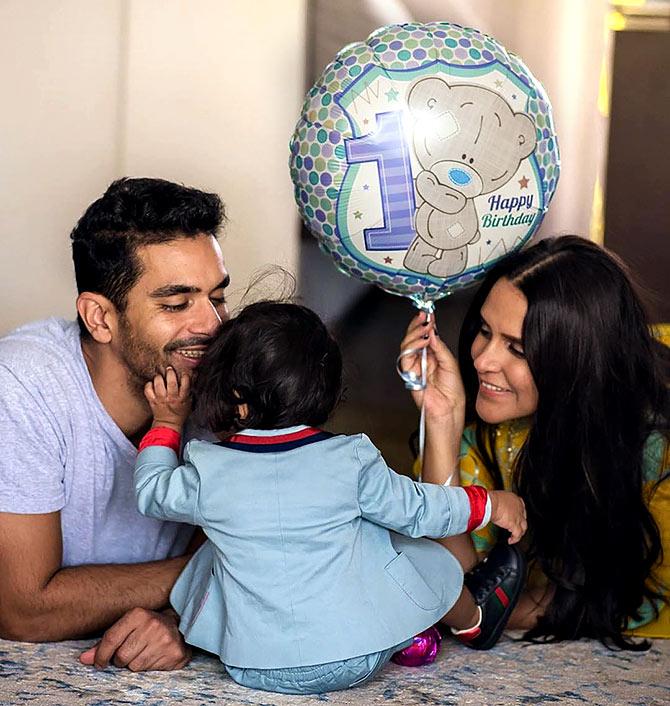 Neha Dhupia and Angad Bedi are celebrating the first birthday of their adorable baby girl, Mehr on November 18.
We haven't seen her face yet, but the little girl is already a star on social media.
Her parents have been treating us to pictures of Mehr every month since her birth.
As Mehr celebrates her first birthday, we look back at the year gone by.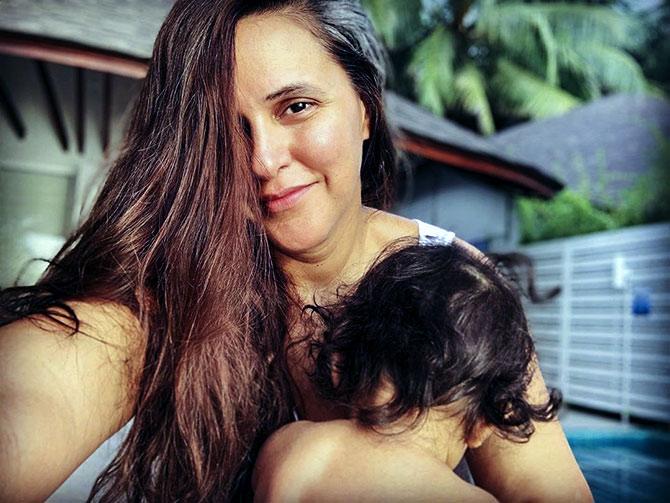 Sharing this beautiful picture, Neha recaps, '11 months of endless hugs ... we love you so much our little doll.'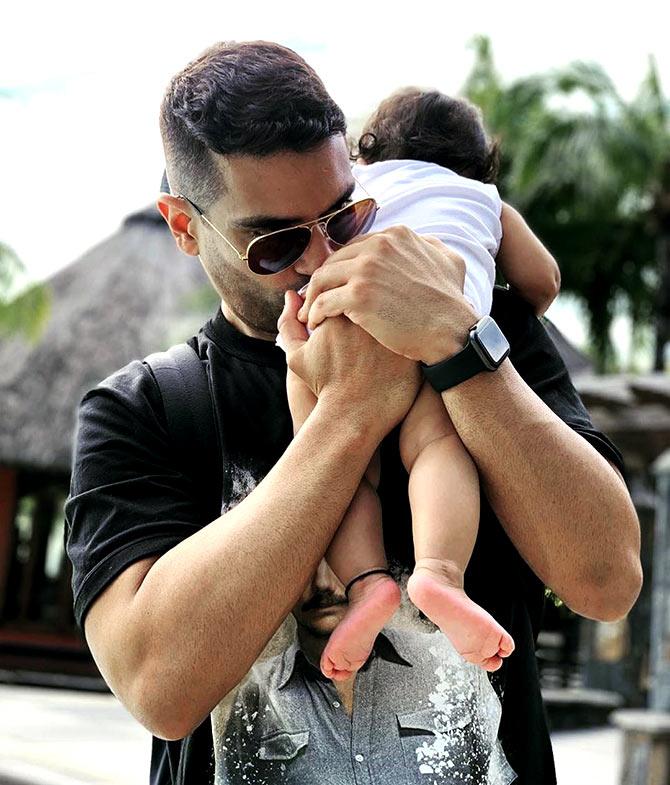 Angad prefers to cheeky comment: 'Happy 11 months my #aatibanuyou are growing up to be a fine example of how not to be like your mother @nehadhupiayou know I love you More.'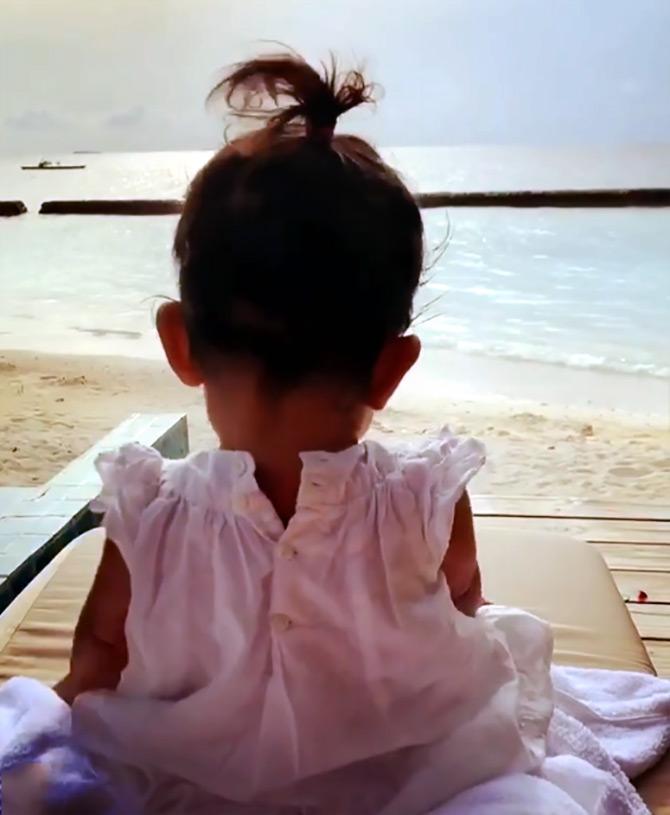 After Mehr completed 10 months, her mum had this to say: 'May the sun always shine on you ... may the love in your heart be deeper than the depths of the ocean ... may your head always be high , and your head always be high and your ponytail even higher our baby girl.'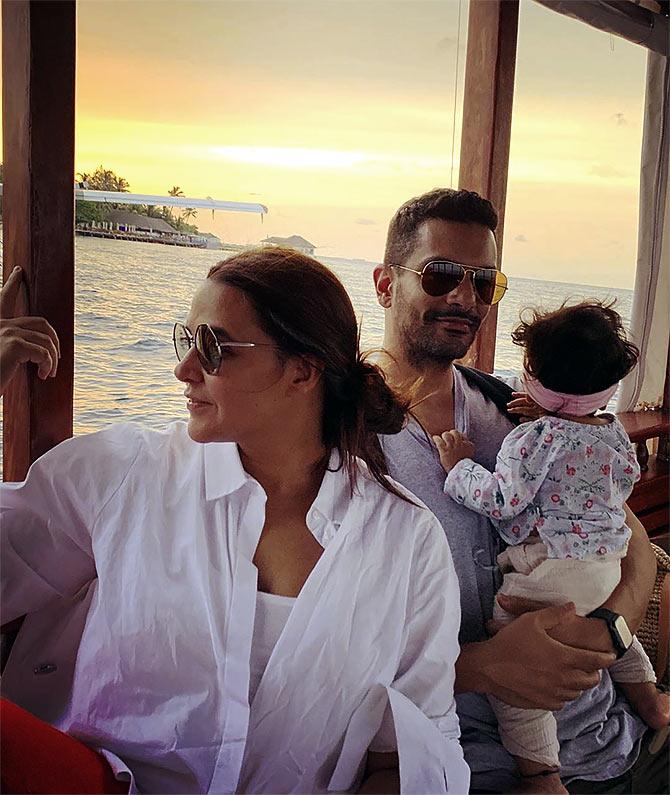 Here's Mehr enjoying a boat ride with her parents.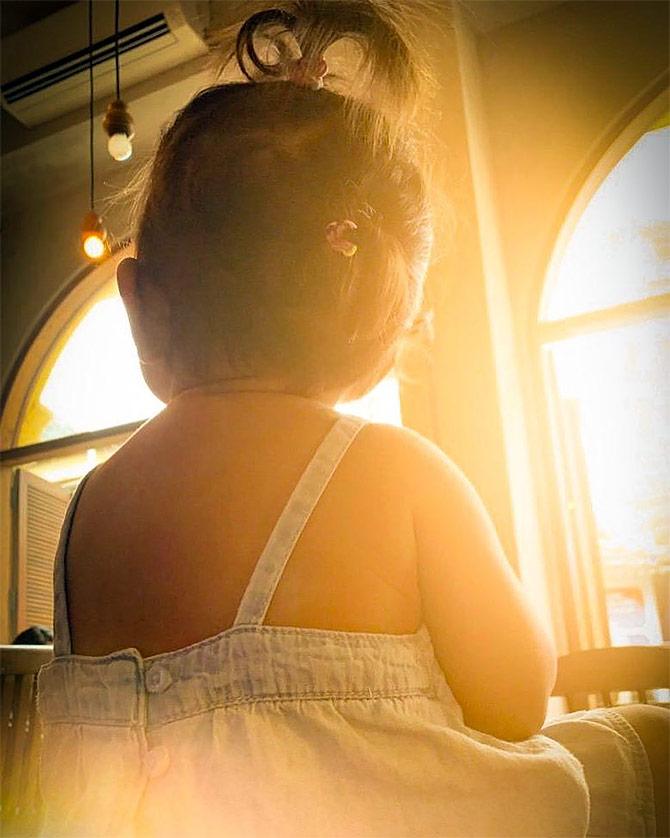 And the adorable fountainhead is back.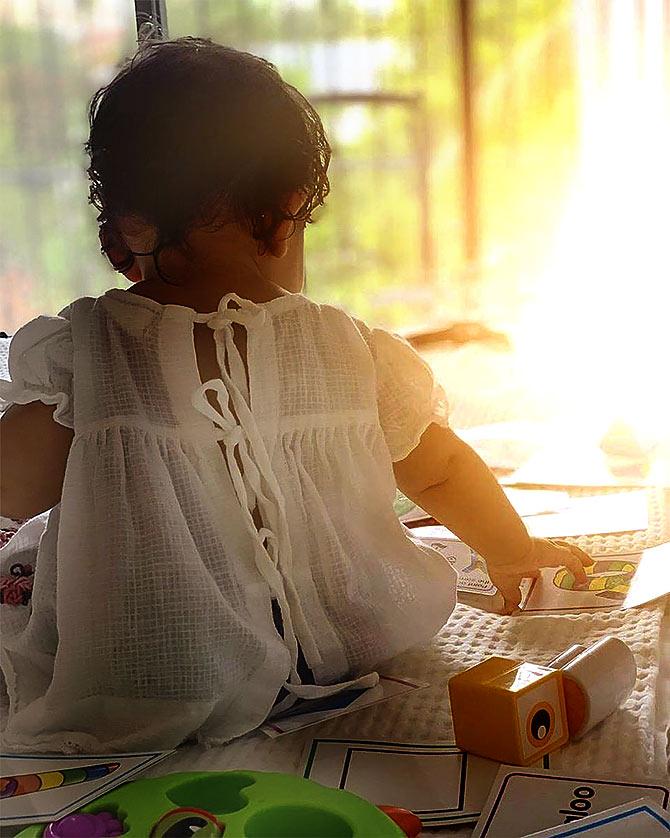 Little Miss Sunshine as she turns eight months old.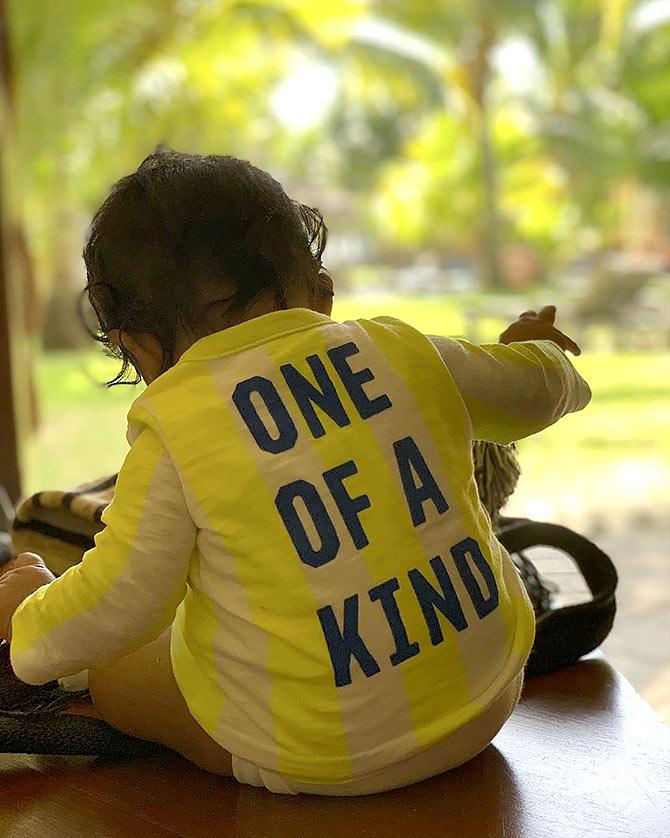 Another awwwdorable post from Neha: 'She has my heart ..#7monthstoday.'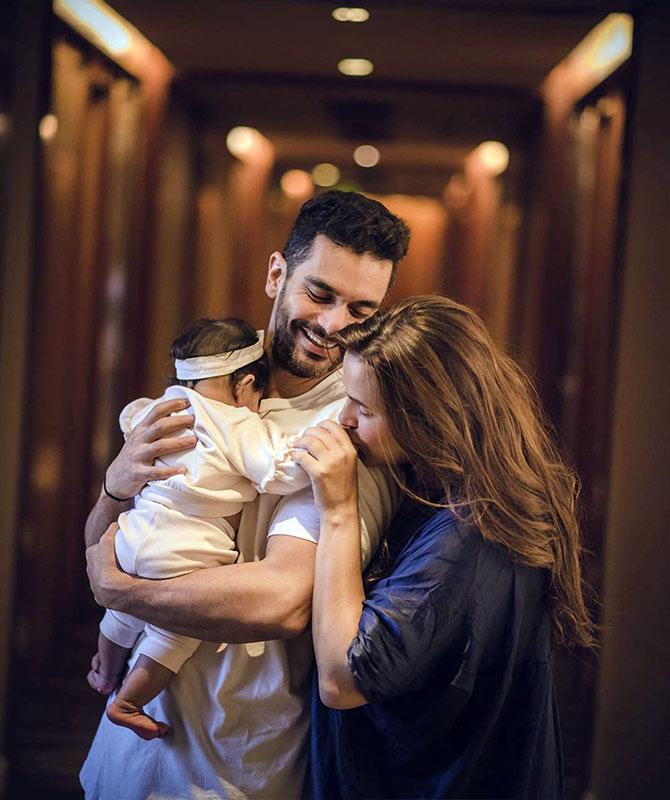 That's a perfect Kodak moment, isn't it?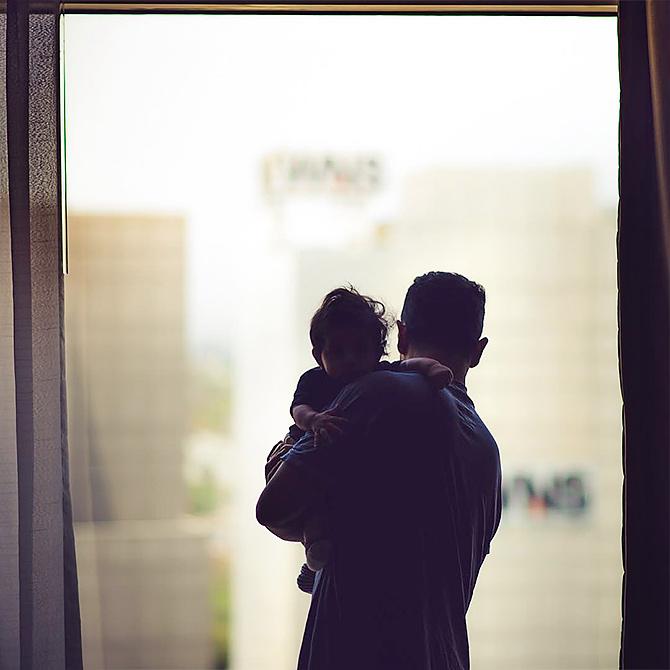 Mehr is daddy's little girl, and her mum agrees: 'Her favourite place .. daddy's shoulders #babygirl #5months.'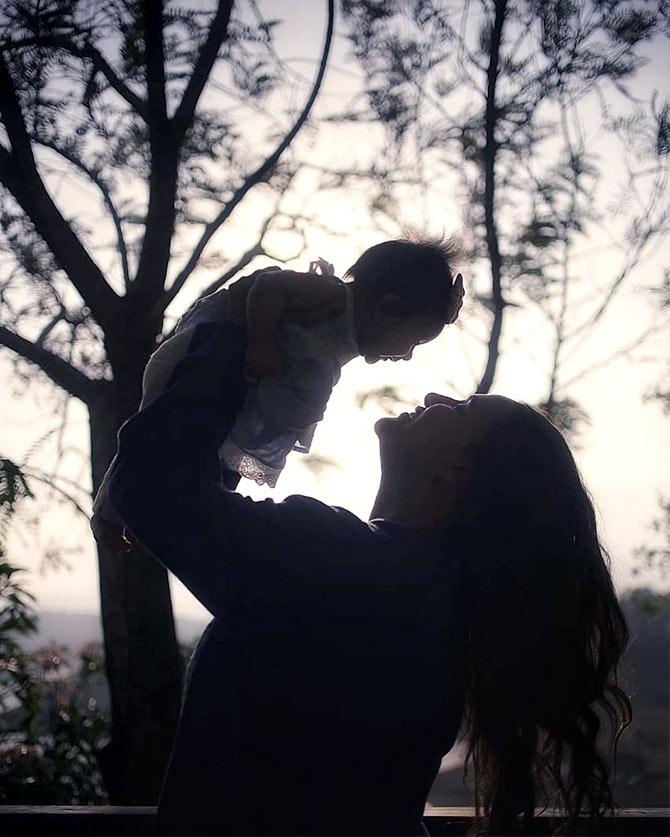 Four months of pure, unconditional love.
When Yash and Roohi Johar came to meet their lil friend Mehr along with daddy Karan Johar and grandma Hiroo Johar.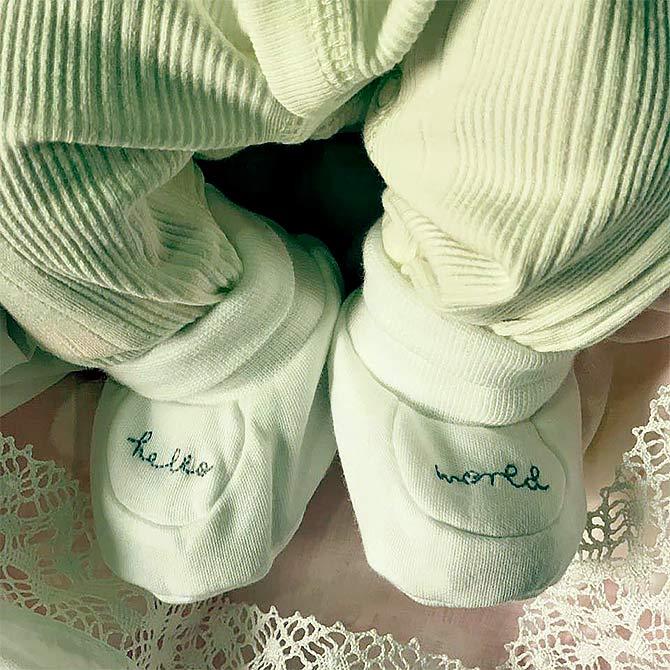 With this picture, Mehr Dhupia Bedi made her grand debut on Instagram.
Photographs: Kind courtesy Neha Dhupia, Angad Bedi/Instagram