The stars of Vikram Bhatt's Mr X were recently in the Rediff offices.

Emraan Hashmi and Amyra Dastur, who star in this Friday's release Mr X, recently dropped by our offices to talk about their new film.

And they were a hoot, too!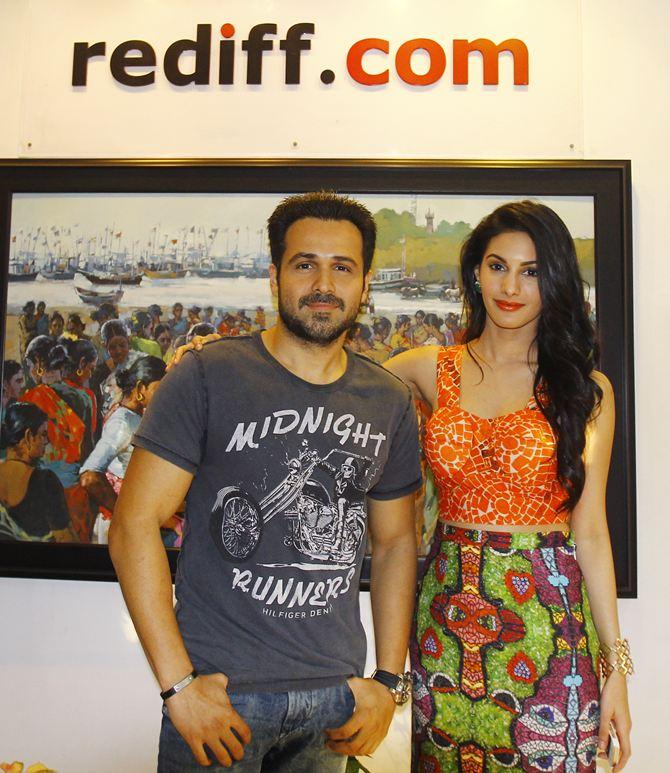 The stars pose for pictures upon arrival.
While they chatted with their fans, Amyra and Emraan's witty banter kept us all entertained.

In the film, the duo plays a couple that works for the Anti Terrorist Squad whose love story goes wrong.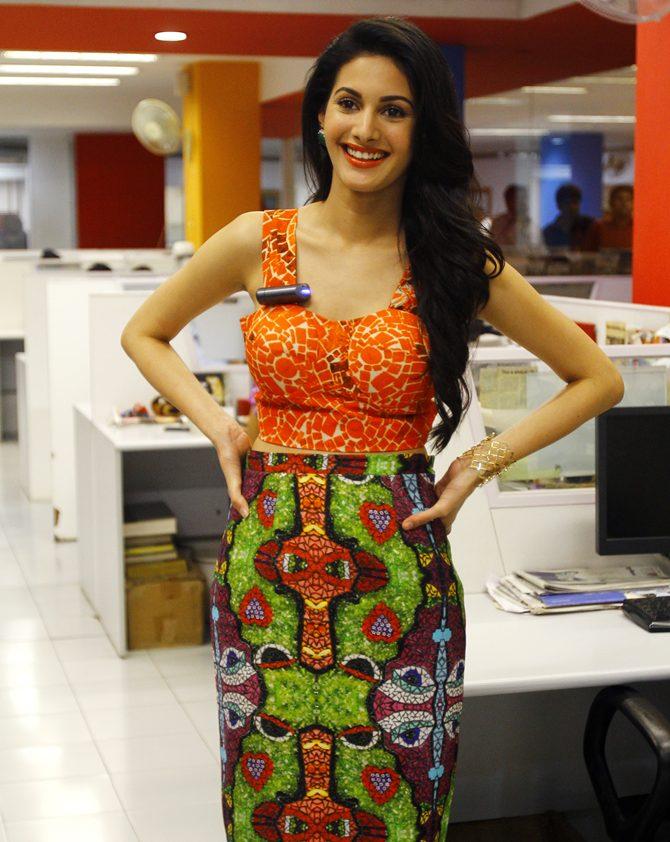 Amyra, 21, looked striking in her printed crop top and pencil skirt outfit.

When asked about her secret to remaining svelte, the actress revealed that she swore by weight training, pilates and yoga.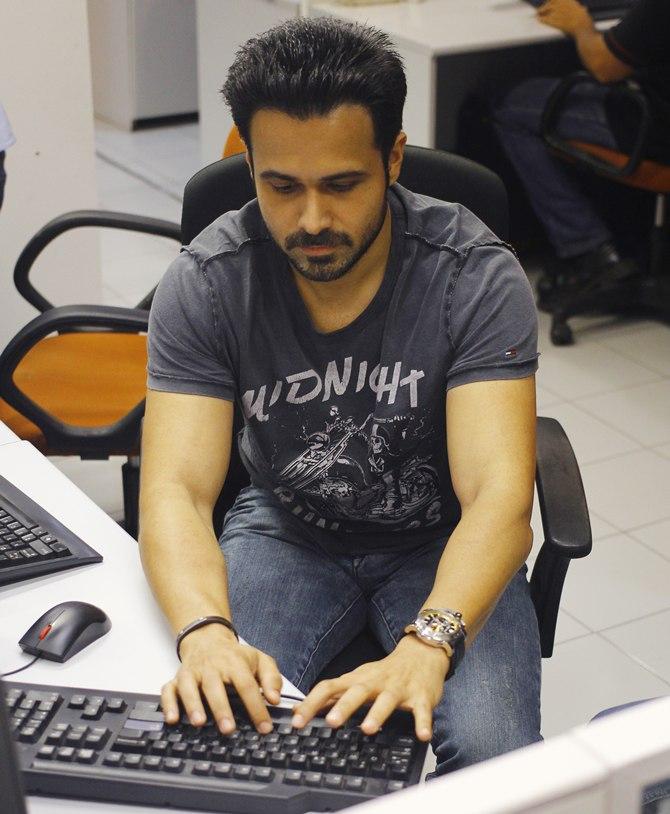 Emraan Hashmi types away on Rediff's interactive platform Zarabol.
While he didn't miss any opportunity to rib his much younger costar, he fielded questions on a variety of topics.
'You'll have a fantastic experience watching Mr X,' he assured one of the Rediff readers.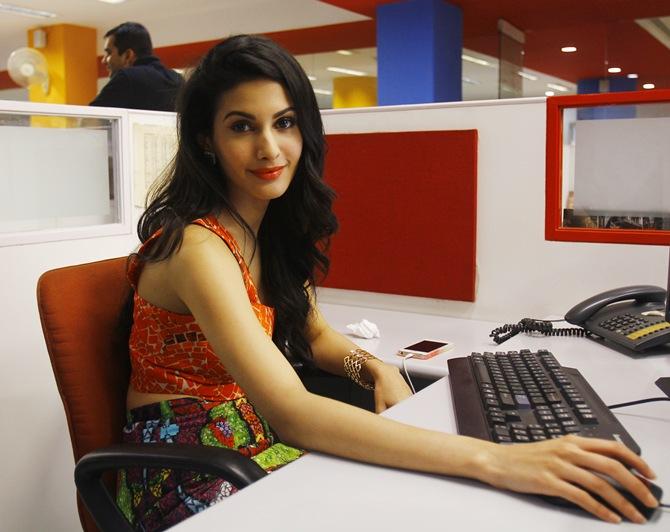 Amyra, who made her Bollywood debut opposite Prateik in Issaq in 2013, said she draws inspiration from more experienced Bollywood actresses Vidya Balan, Kangana Ranaut and Priyanka Chopra.
When quizzed about her future projects, she said, 'Still in talks. Very superstitious, so will only announce the projects once I sign on the dotted line.'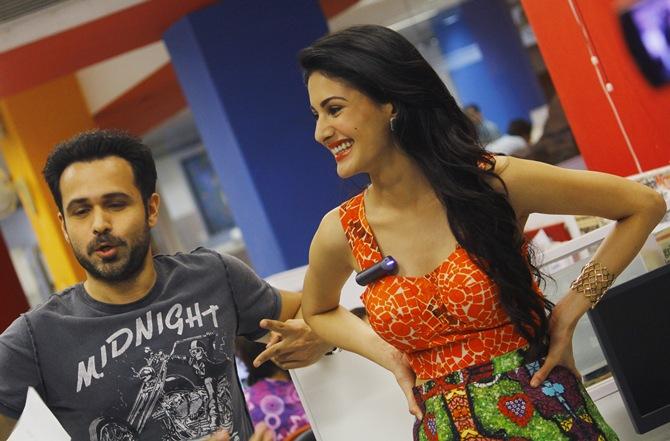 Emraan and Amyra's constant verbal sparring was very interesting too.

Watch the video below to see what we're talking about!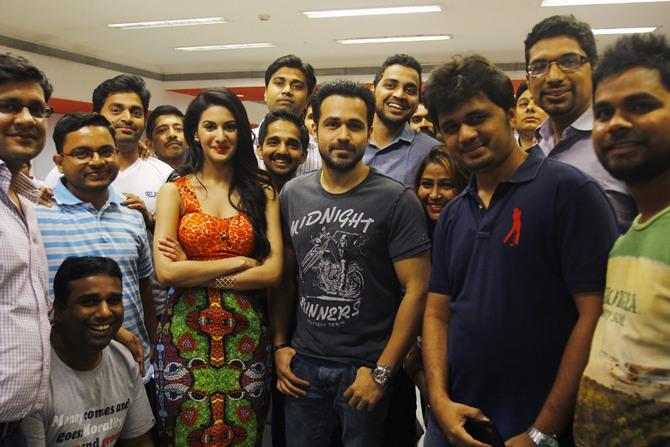 The Mr X stars are seen here flanked by Rediff staffers.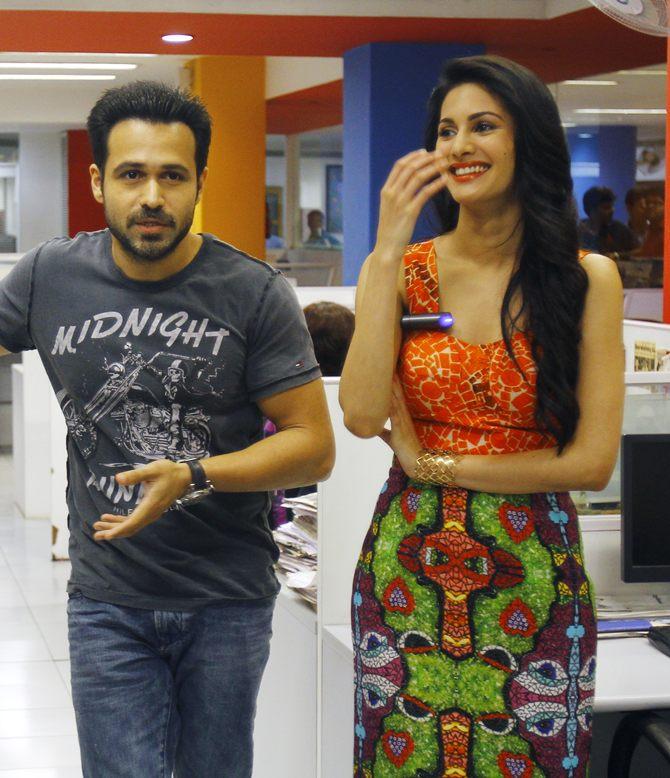 When reader Kunal Bhaskar asked the duo if they thought the ongoing IPL matches would affect their new movie's business, Emraan replied, 'I have 2 hits -- Jannat and Jannat 2 -- during the IPL so I am not at all concerned about it.'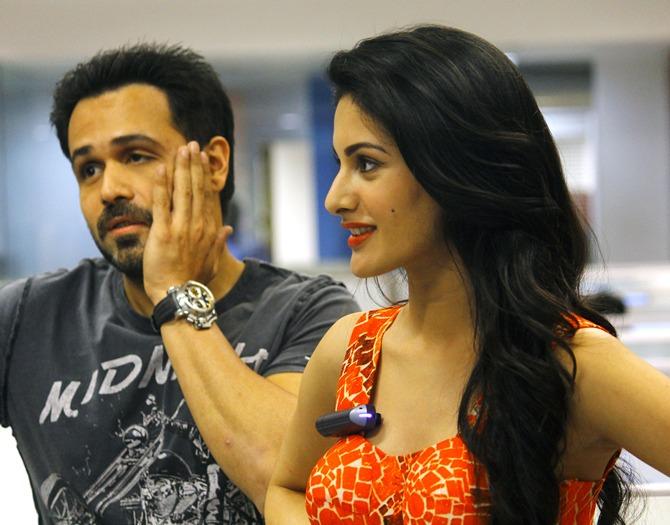 Mr X releases this Friday, April 17.

Photographs: Hitesh Harisinghani/Rediff.com
Video: