All hail Melissa McCarthy!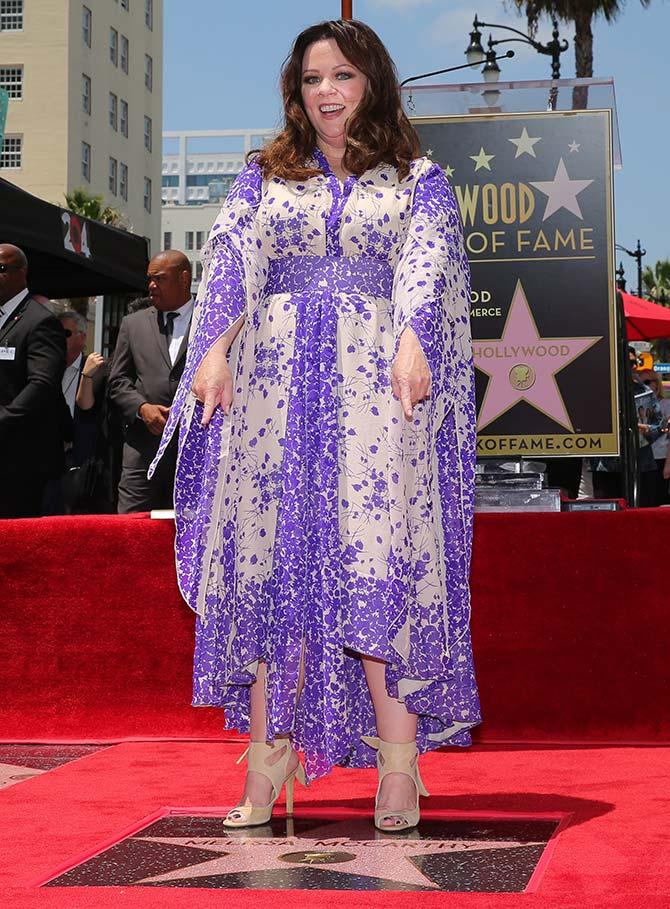 Photograph:
Mark Davis/Getty Images
Comedienne Melissa McCarthy has been honoured with a star on the coveted Hollywood Walk of Fame.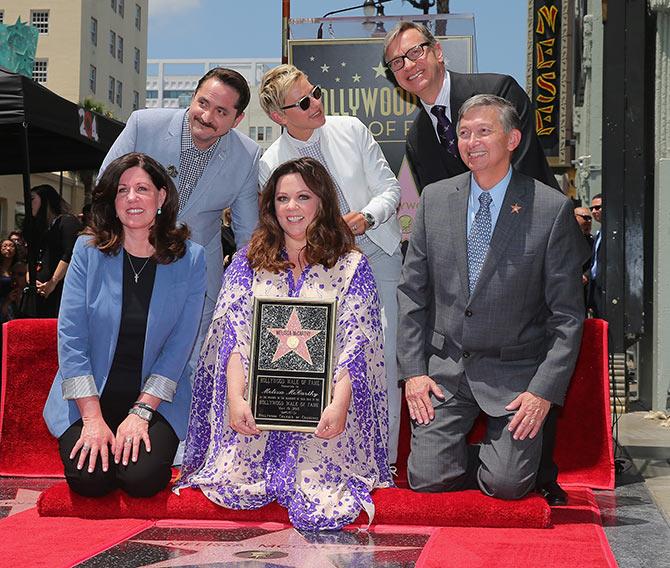 Image: Melissa McCarthy poses with Ben Falcone (back, left), Ellen DeGeneres (back, center), director Paul Feig (back, right) and Hollywood Chamber of Commerce, President/CEO Leron Gubler. Photograph:

Mark Davis/Getty Images
The 44-year-old actress thanked her parents for their 'terrible advice' to stick with acting and their endless support to pursue her comedy dreams, reported Aceshowbiz.

'Every time I said 'I'm going to quit college and do stand-up,' my mom and dad said, 'Great, work really hard at it, you can probably do it',' she said.

'They continued to say that for the 20 years it took me to actually do it steadily,' she continued before adding, 'In a way, you really give terrible advice.'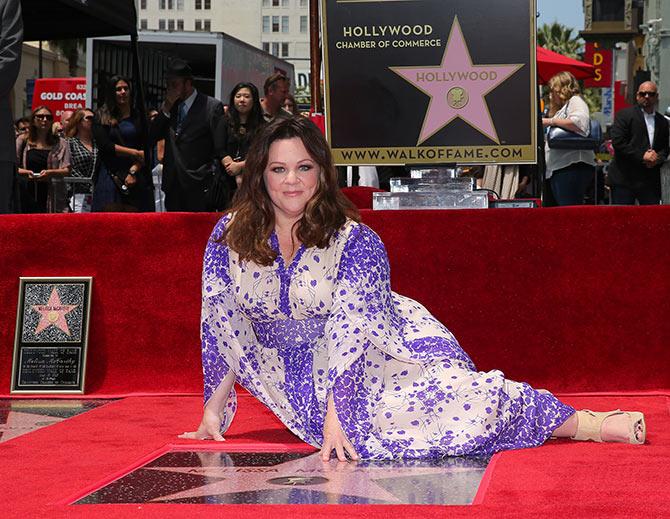 Photograph:
Mark Davis/Getty Images
While her mother attended the event, her father could not make it.

'He is deweeding the lake,' Melissa hilariously explained why her dad couldn't come to the event. 'It was his turn at the club to take care of the weeds, so he's doing that. That's the truth. I can't write that.'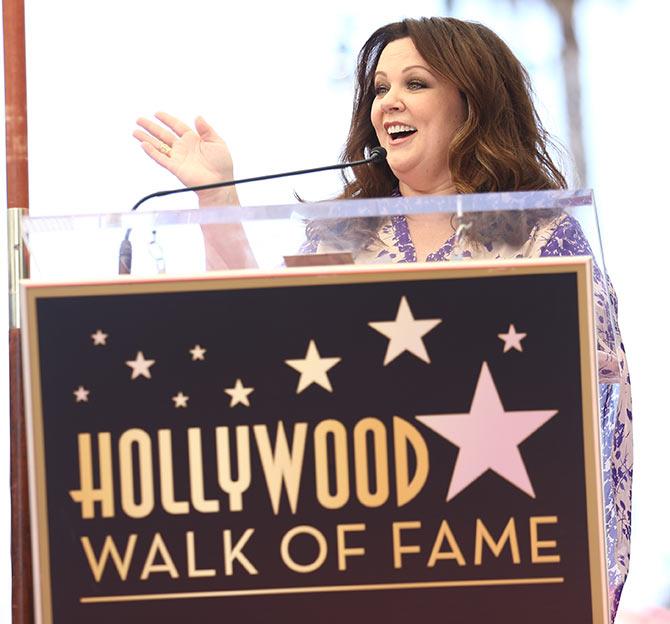 Photograph:
Mark Davis/Getty Images
McCarthy earned an Emmy Award in 2011 for Outstanding Lead Actress in a Comedy Series for her role on TV series Mike & Molly.

The actress will next be seen this summer in her latest action comedy movie Spy as a CIA agent doing her first field duty.
She stars alongside Rose Byrne, Jason Statham and Jude Law. The movie will hit cinemas in the US on June 5.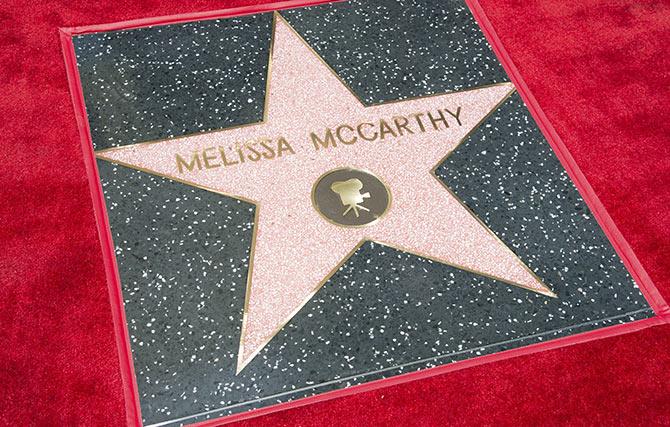 Photograph: Phil McCarten/Reuters
And there you have it!