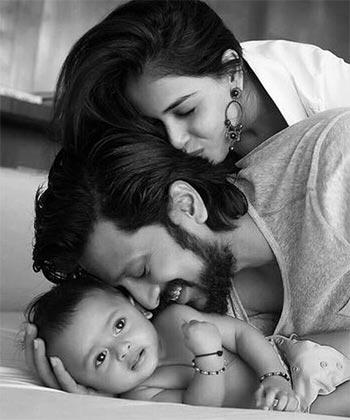 Meet Riaan Deshmukh.
Riteish Deshmukh released pictures of his newborn son Riaan for the first time on May 26 on social media.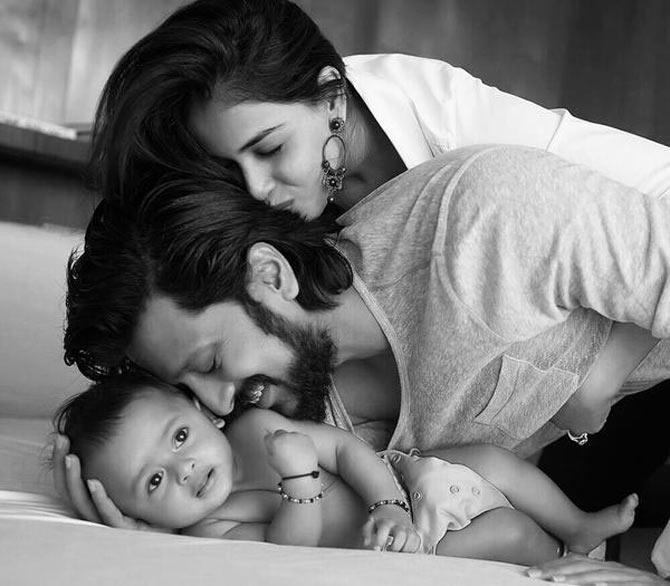 'Riaan completes us,' the actor tweeted, as his wife Genelia D'Souza joined in the intimate moment.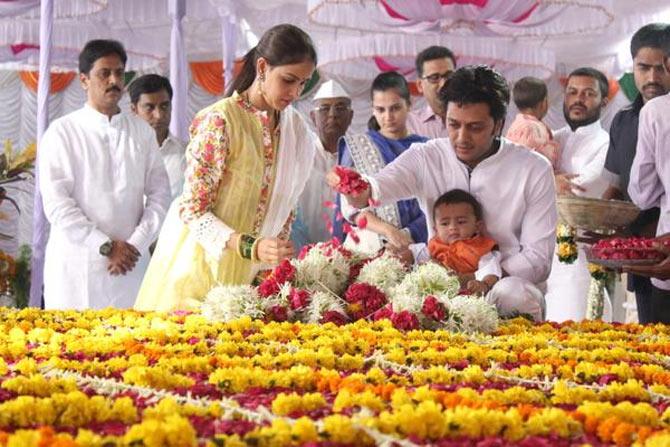 Riaan's half-year (he was born on November 25) coincides with the 70th birth anniversary of Riteish's father, former Chief Minister of Maharashtra Vilasrao Deshmukh.
Riteish commemorated his father's birth anniversary in Latur, where Deshmukh was from.
'Riaan paying his respects to his grandfather,' Riteish tweeted, adding a picture from the ceremony.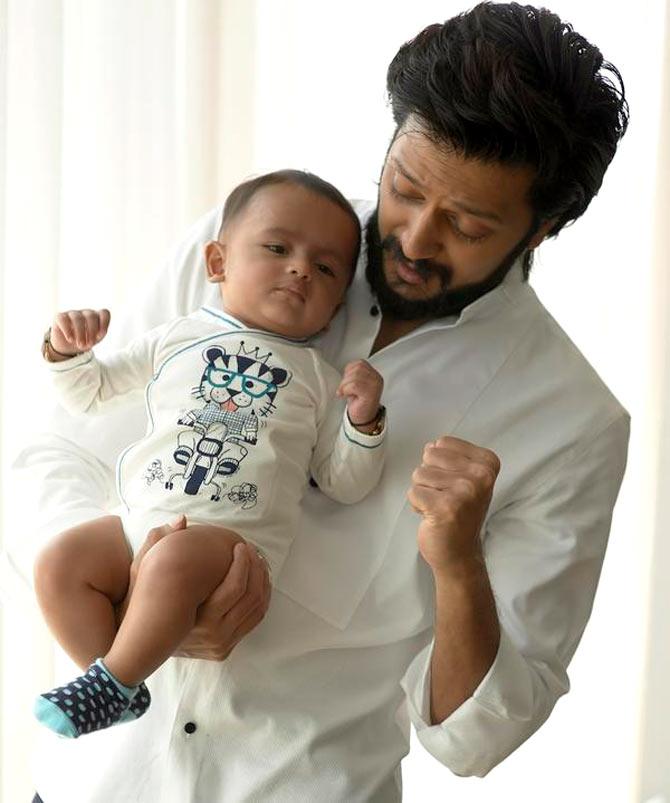 The star couple got married in 2012, after a long courtship. They have been fiercely protective about Riaan since his birth, and have not released any of his pictures until now.