Mahesh Babu's Maharshi, which released on May 9, has done good business and is expected to cross the Rs 150 crore mark soon.
His last film, Bharat Ane Nenu, made Rs 187 crore and everyone's waiting to see if Maharshi will surpass that record.
For now, though, Mahesh Babu and his family -- wife Namrata Shirodkar, son Gautham and daughter Sitara -- are on a lovely family vacation.
Mahesh Babu posted this picture from the airport and wrote, 'Off to another memorable holiday... This one is special... #CelebratingMaharshi'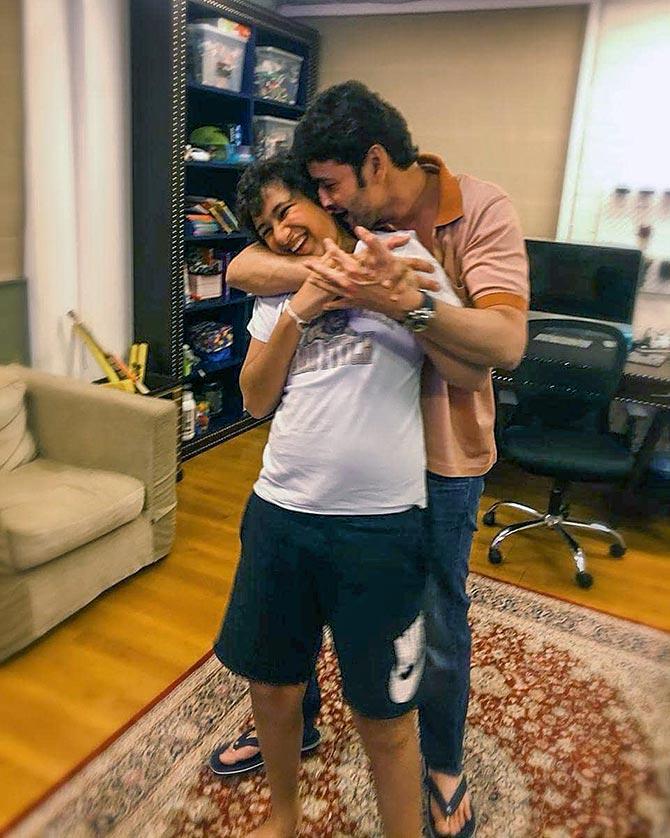 'Happiness,' he captioned this picture with his son, Gautham.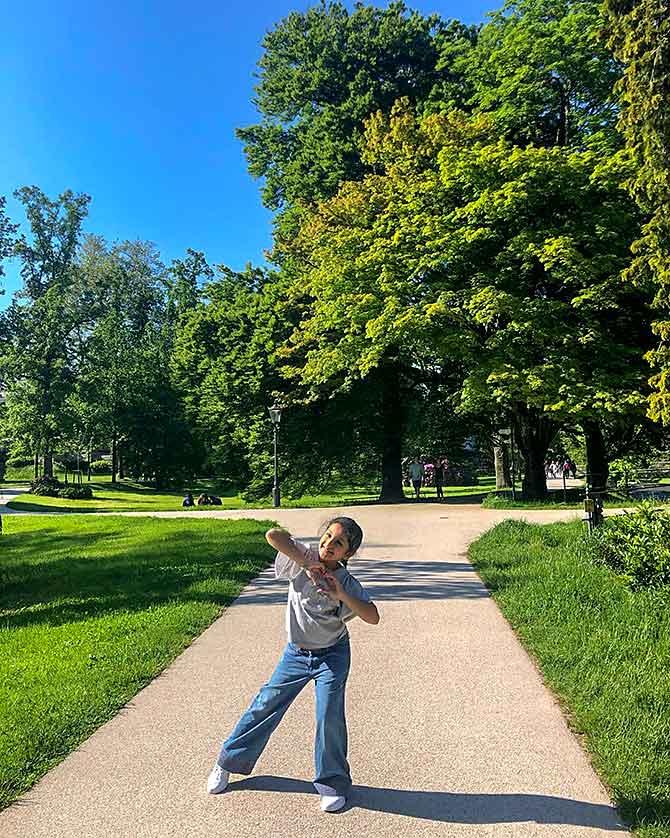 Namrata too posted some beautiful pictures and wrote, 'Simple things in life are free Pure bliss #natureatitsbest #celebratingmaharshi'.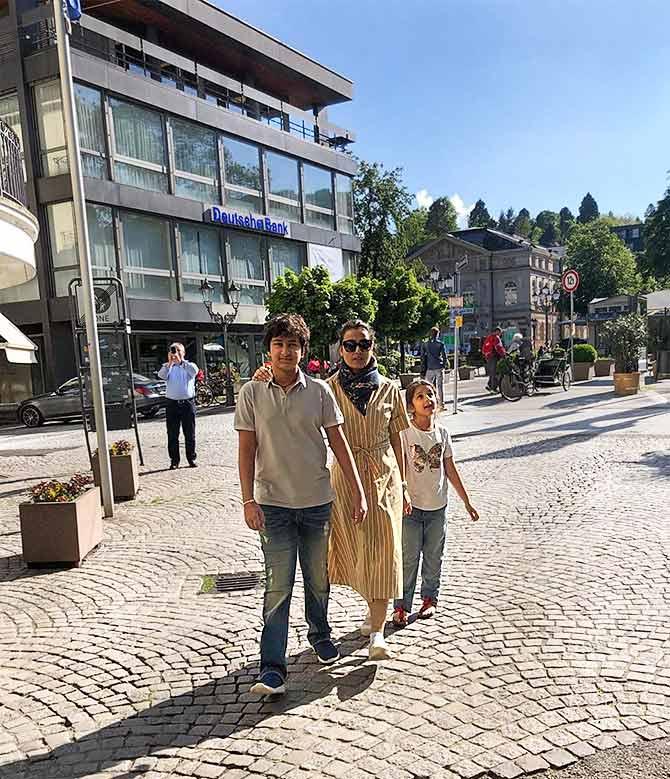 'Back to where we belong experiencing happiness #gratitude #love,' says Namrata.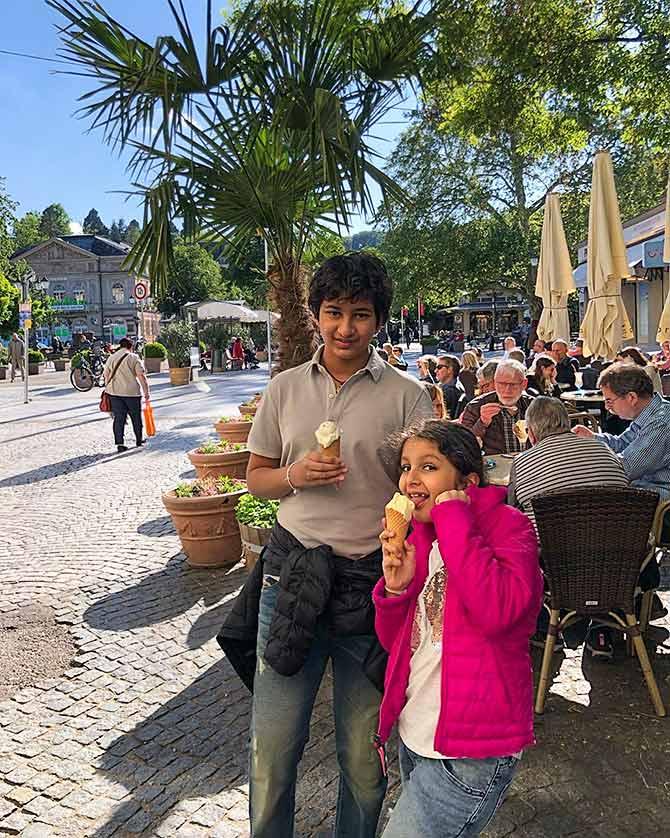 I scream, you scream, we all scream for ice cream!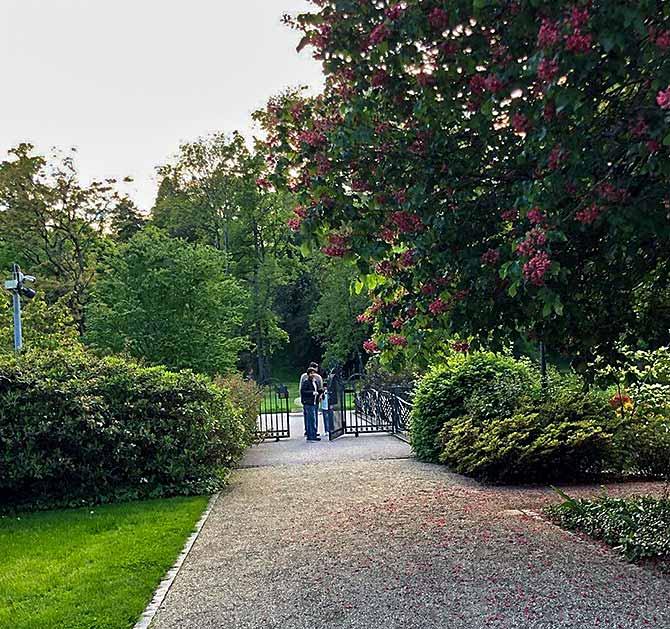 Check out the beautiful place where they are staying.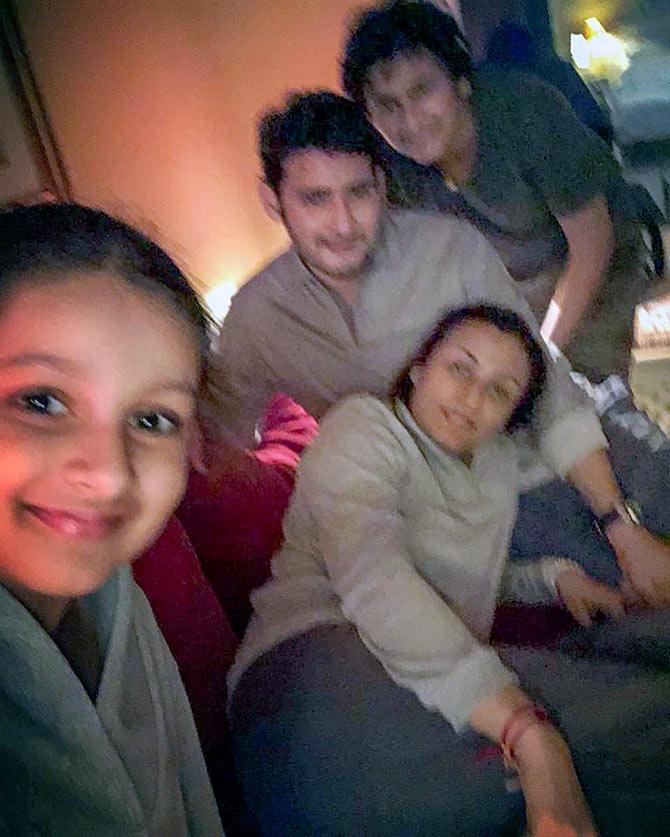 Mahesh Babu's daughter takes a selfie of the whole family, 'Sitara's idea of a family picture selfie queen please note : she does not blurrrrr herself #holidaymode'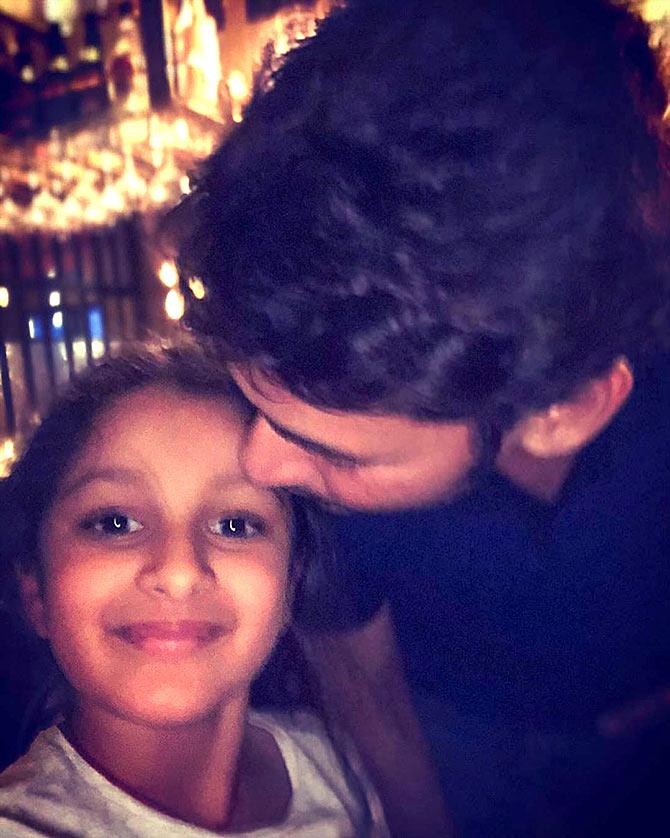 Here is another selfie by her, 'It's all about selfies and Sitara has a new job !! All of a sudden'
Namrata takes over from Sitara, 'My turn !!my pumpkin'
Photographs: Kind courtesy Mahesh Babu, Namrata Shirodkar/Instagram