Get inspired and give yourself some #Fitnessgoals this International Yoga Day!
From Malaika Arora Khan perfecting a handstand to Mallika Sherawat showing off her mastery over yoga, check out these inspiring pictures of our actresses practising yoga like experts.
All you got to do is: look, learn and repeat!
The Tree pose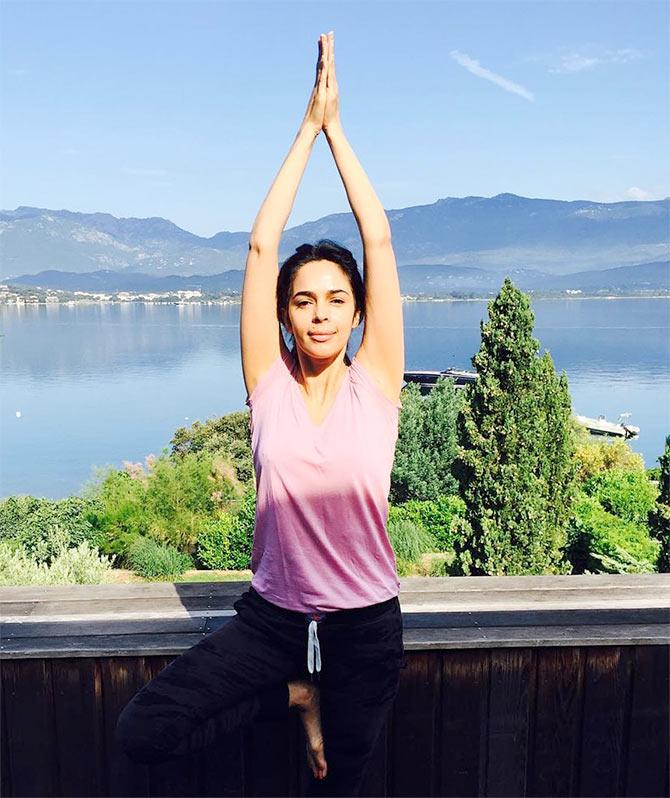 Mallika Sherawat makes this pose look easy but standing on one leg is very challenging.
This pose is also called Vrksasana.
Plow pose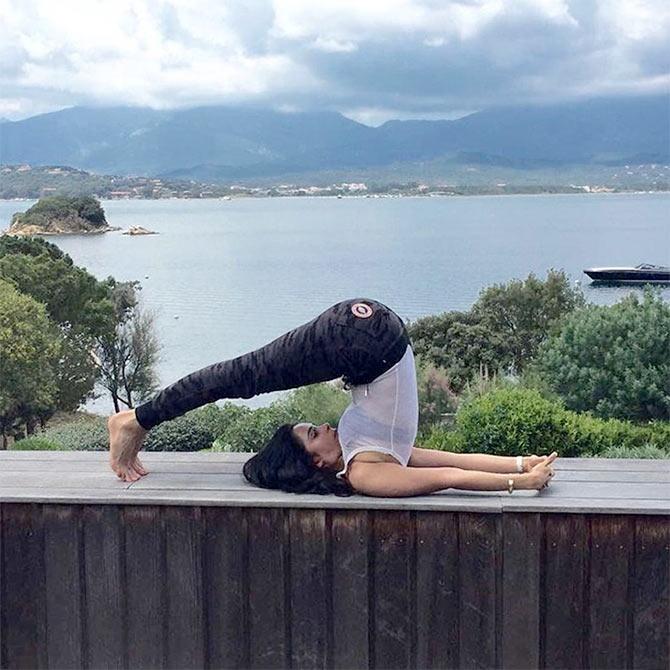 That's Mallika again, doing the plow pose also known as Halasana. This pose reduces backache and helps you get good sleep.
Handstand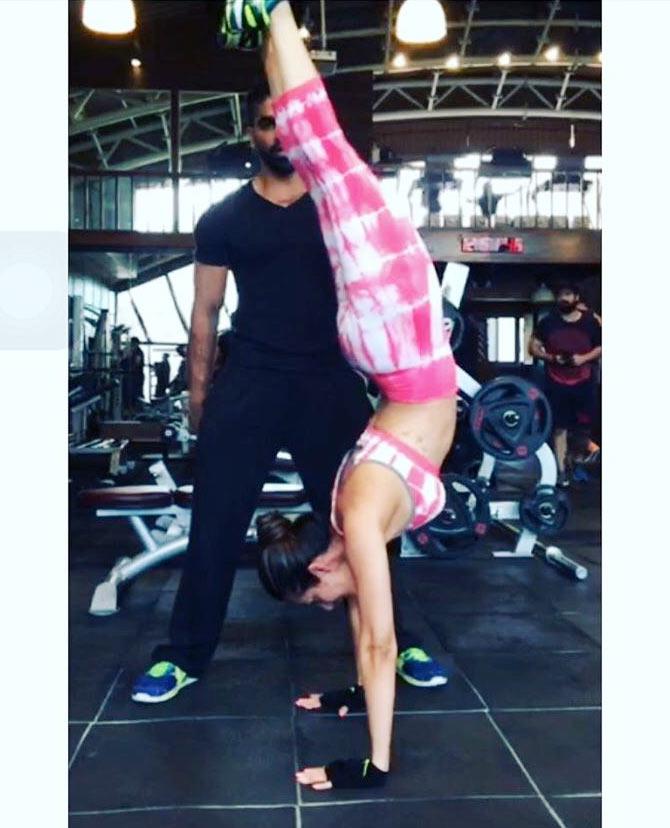 If you can do a handstand like Malaika Arora then nothing is impossible.
This pose is also known as Adho Mukha Vrksasana.
Extended Hand-To-Big-Toe pose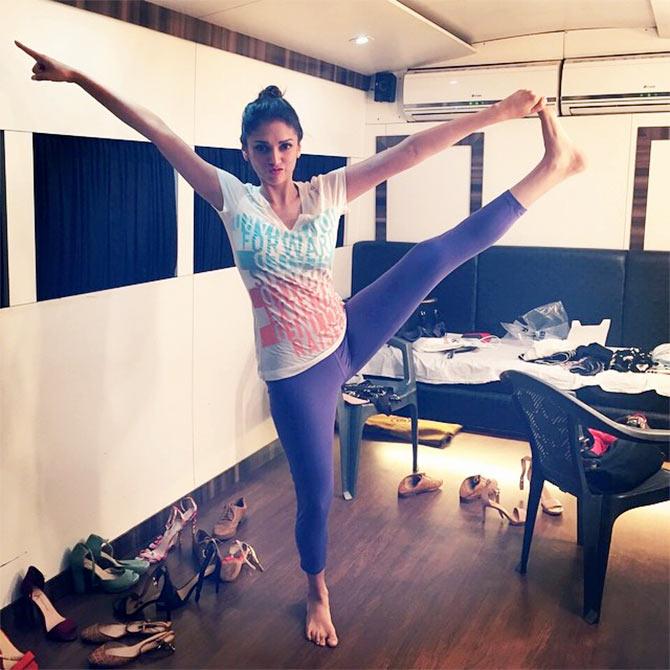 Aditi Rao Hydari shows how to do the Extended Hand-To-Big-Toe pose perfectly.
This pose is also known as Utthita Hasta Padangustasana.
Crow pose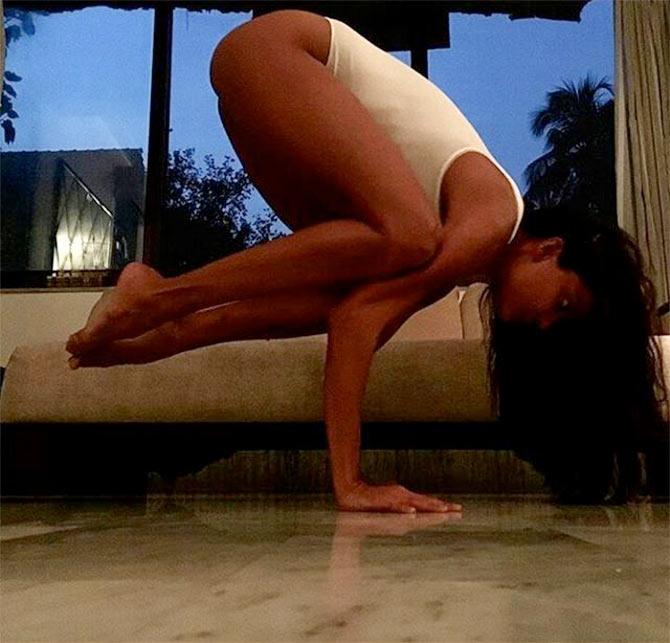 Want to tone and strengthen your abs and arms? Try crow pose, also known as Bakasana, just like Lisa Haydon.
Intense side stretch, Eagle pose and Warrior III pose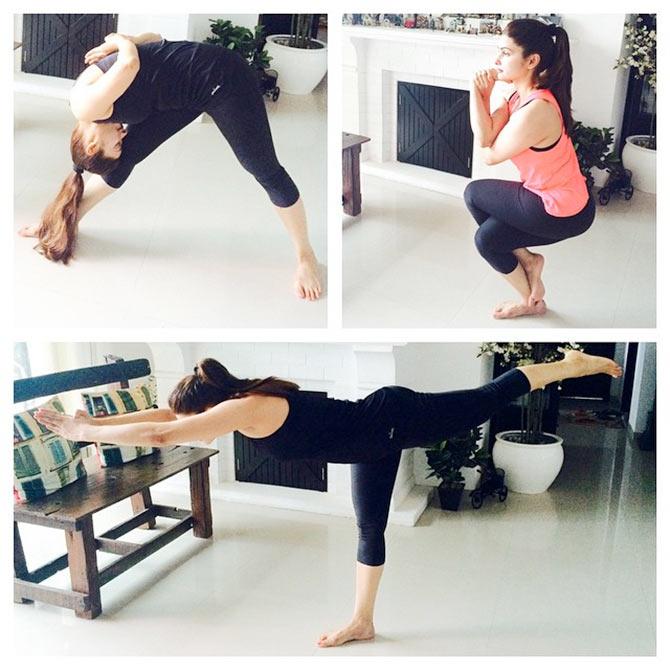 Prachi Desai shows off three poses -- intense side stretch also known as Parsvottanasana, Eagle pose known as Garudasana and Warrior III know as Virabhadrasana III.
Lord of the Dance pose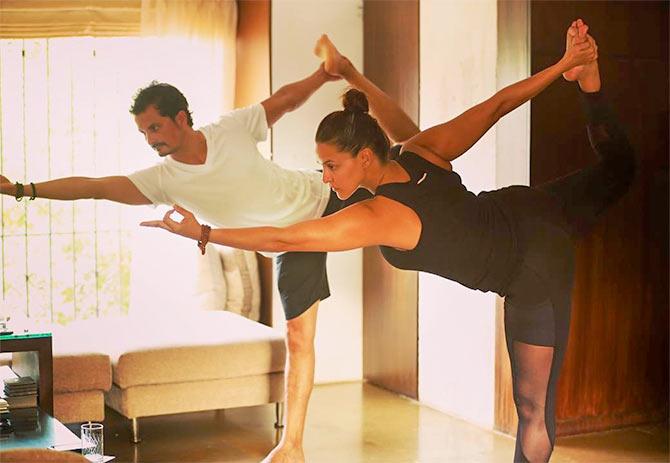 That's Neha Dhupia showing us the Lord of the Dance pose aka Natarajasana. This pose helps strengthen your hips and thigh muscles.
It also improves your balance and concentration level.
Warrior II pose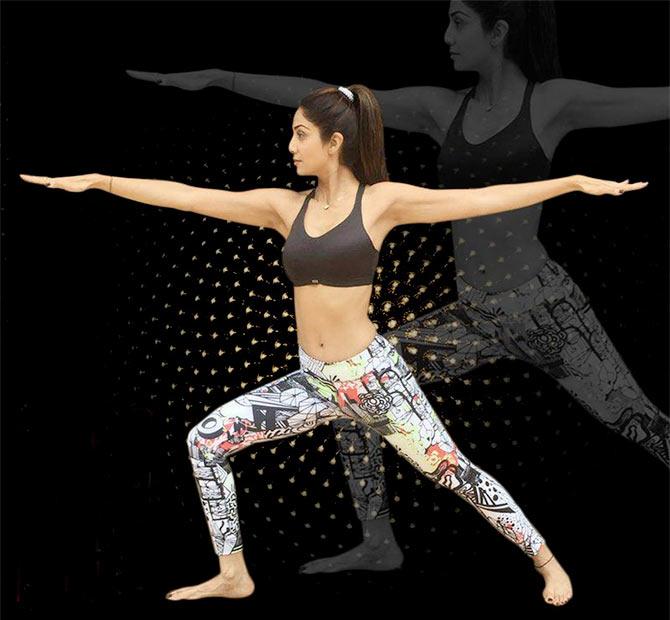 Shilpa Shetty does the Warrior II pose also known as Virabhadrasana II. This poses will increase stamina.
Sukhasana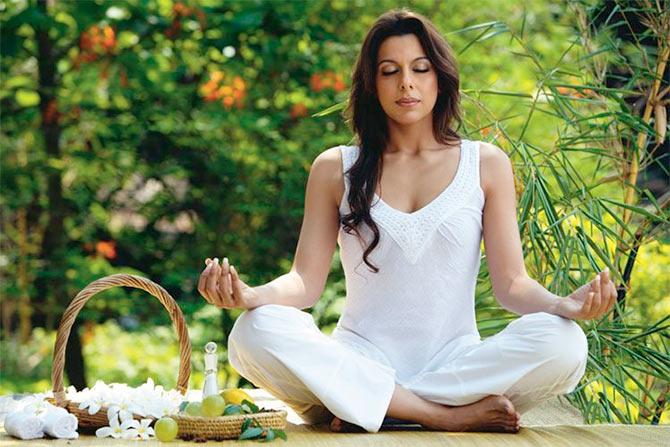 Pooja Bedi shows us how to relax.
Just breath in and breath out while doing Sukhasana and you will be bursting with energy in no time.