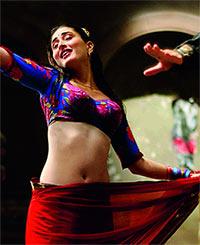 Photojournalist Fawzan Husain has spent 28 years in the movie industry, and has had a ring-side view of how films are made.
His book The Silver Screen & Beyond, Up Close and Personal with the Bombay Film Industry is an interesting collection of pictures of the goings-on of the Hindi film industry.
We present a few pictures from the book, with kind permission.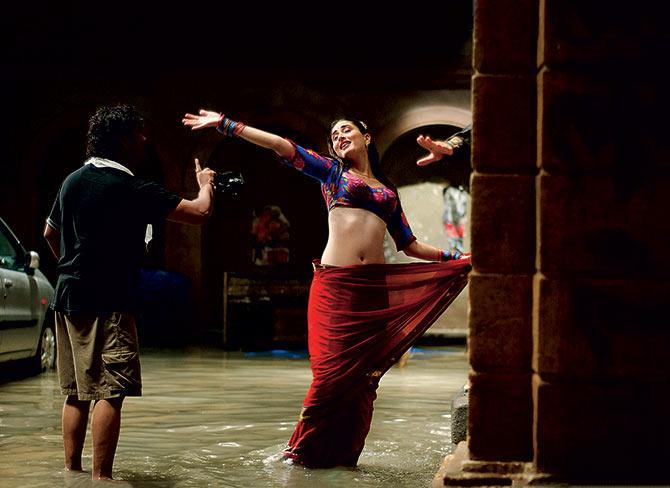 Kareena Kapoor makes the cover of the book.
The picture is taken from her song Bhaage Re Mann in the film Chameli.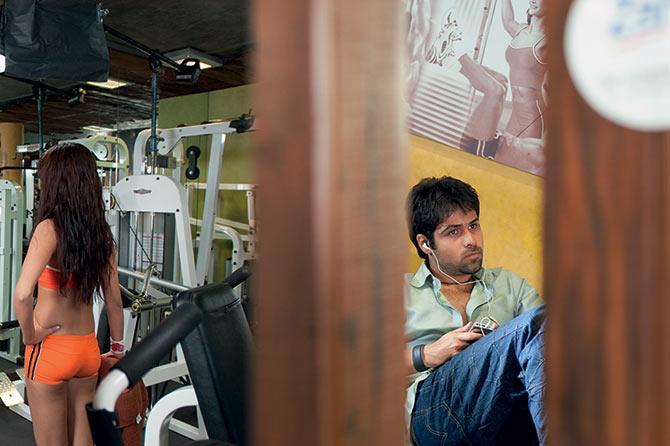 Lost in song: Emraan Hashmi on a break.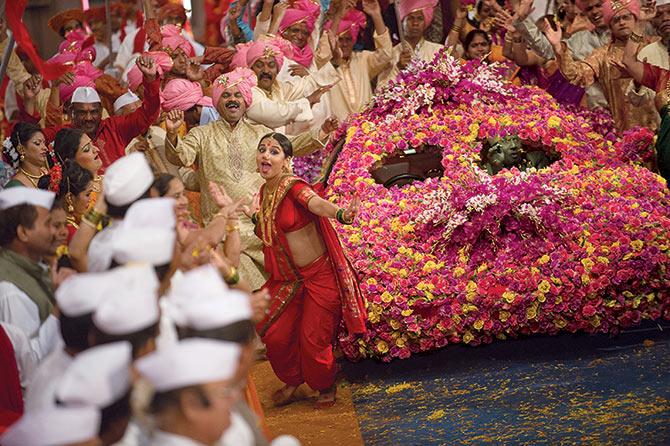 Dance little lady, dance: Vidya Balan does the lavni.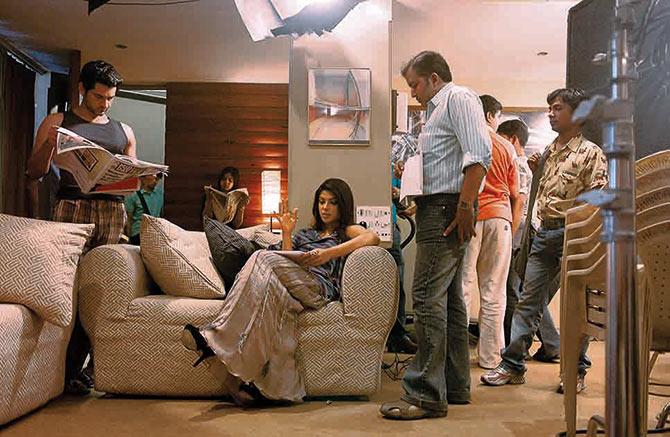 Sticking to the script: Priyanka Chopra rehearses with assistant director Siddharth Saigal.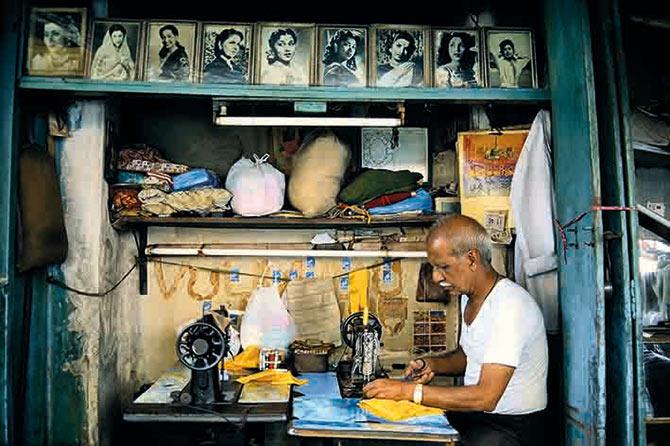 Tailor made dreams: A tailor works under the gaze of his favourite yesteryear divas in Kamathipura, Mumbai.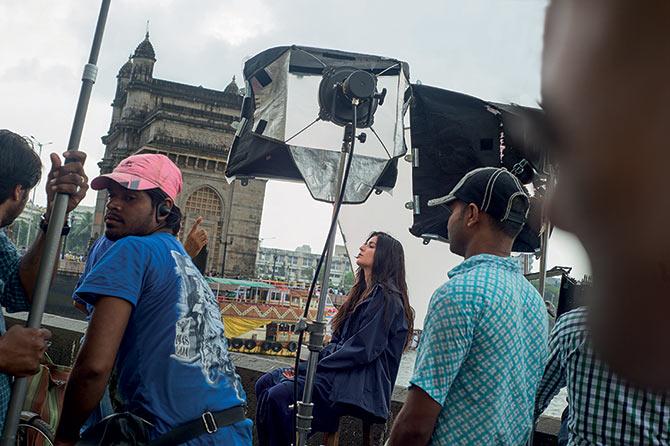 Gateway to stardom: Katrina Kaif pays rapt attention as the director explains the shot.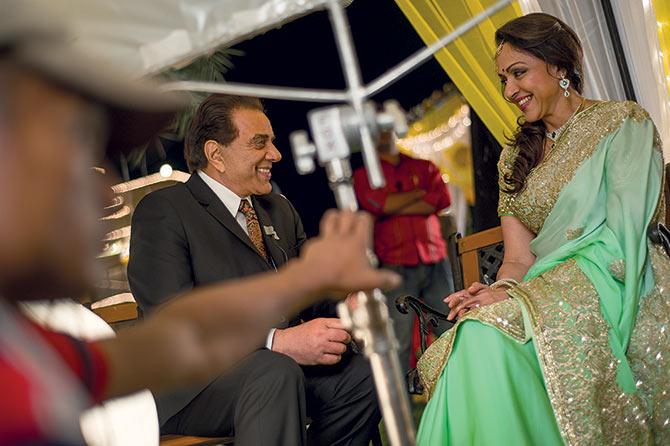 Rekindling the romance: Still wooing the dream girl, after all these years.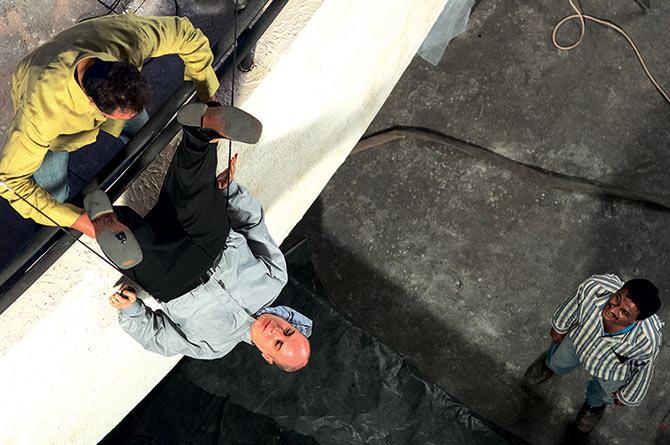 Hanging by a thread: A stunt assistant is amused as Sanjay Dutt and Ashwin Mushran struggle to get the shot right.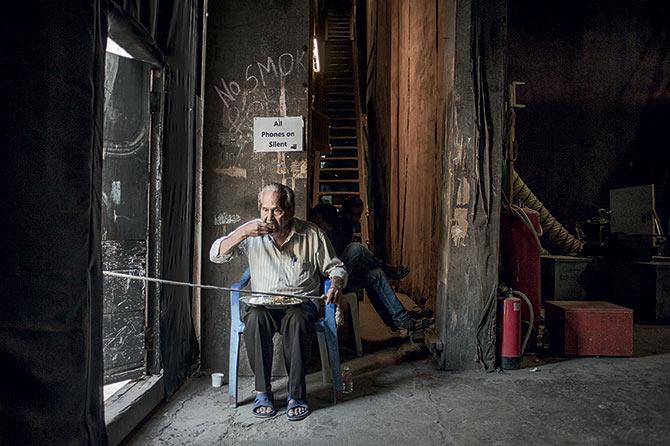 An open and shut case: The gatekeeper has his lunch.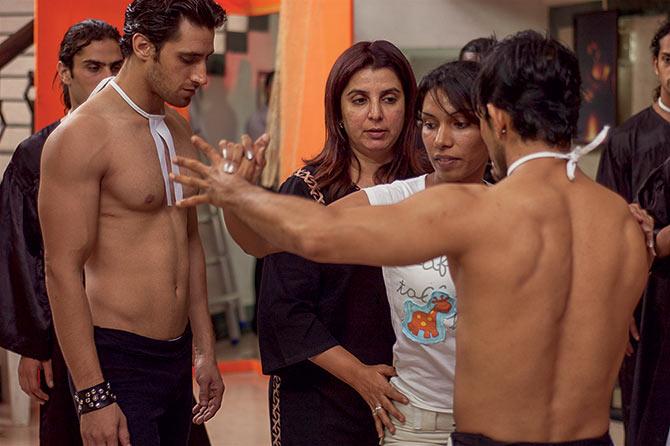 Hold the pose: Farah Khan choreographs a dance sequence.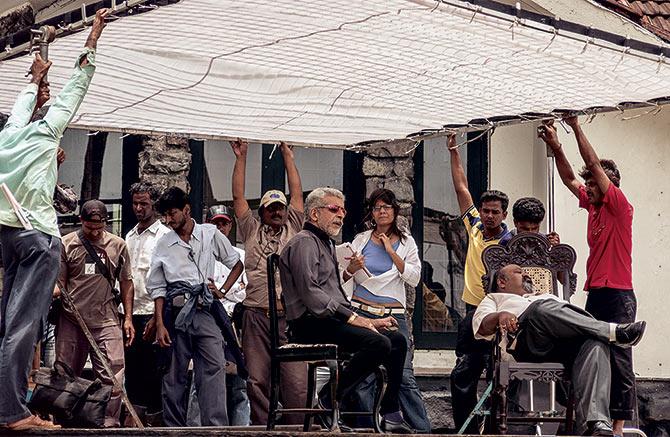 Keeping the sun out: Naseeruddin Shah and Saurabh Shukla wait for their shot to be ready.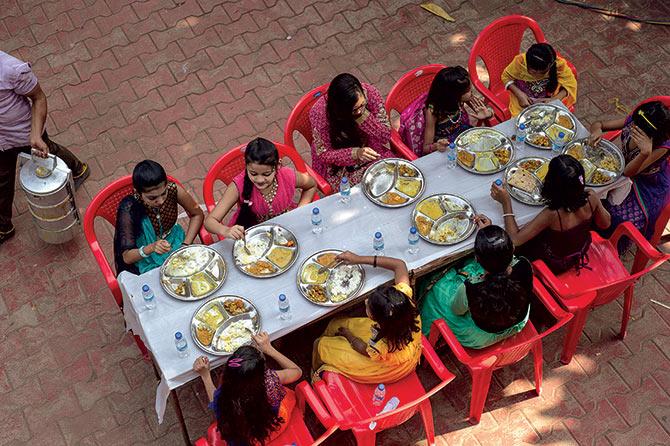 Their plate is full: Child artistes, to be part of a wedding scene, take time off for lunch.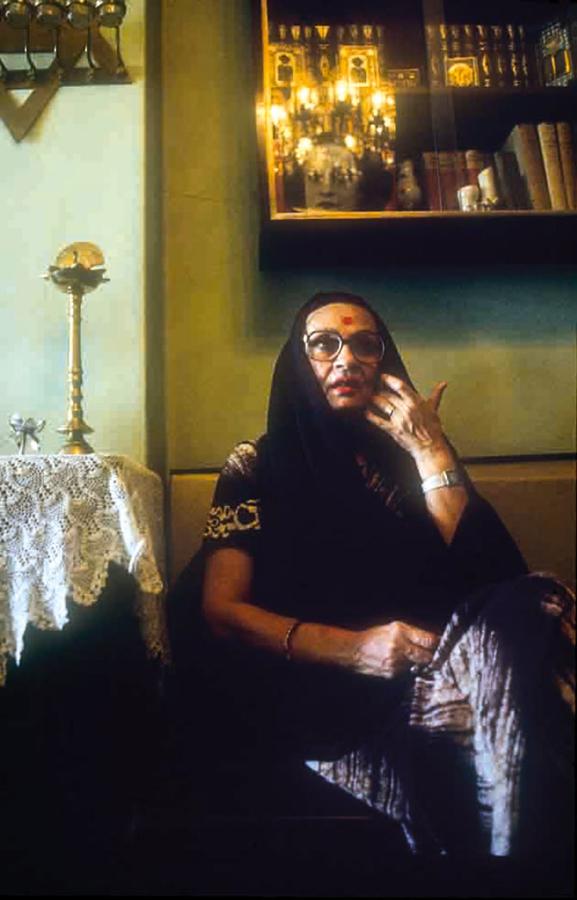 Nadira.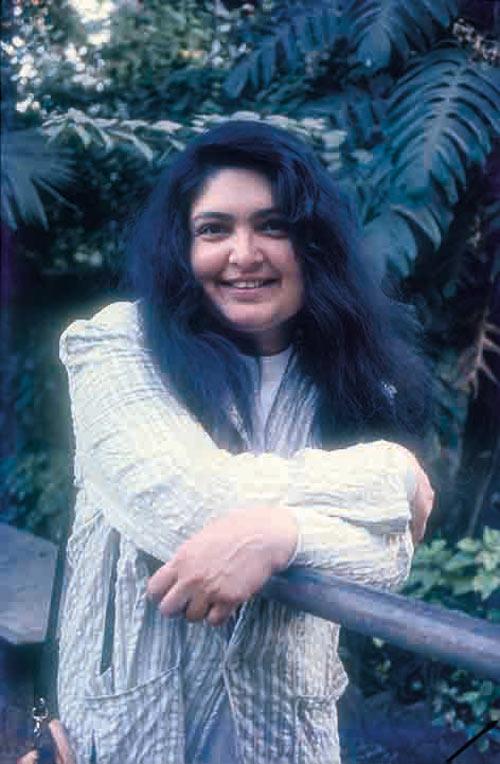 Parveen Babi.
Excerpted from the book The Silver Screen & Beyond, up close and personal with the Bombay film industry by Fawzan Husain, with the author-publisher's permission.