Stars go for the loveliest holidays -- exotic locations with a lot of adventure thrown in.
We bring you their travels in a special series.
Deepti Bhatnagar travelled to Maldives.
Kunal Kapoor took us on a road trip from Dharamsala to Kaza in Himachal Pradesh.
Karisma Kapoor had a beautiful European holiday.
Priyanka Chopra had fun in Prague.
Shama Sikander and her fiance James Milliron went on an exotic holiday to France, Venice and Italy.
Nargis Fakhri had a great Greek holiday.
Mouni Roy went on a trip to Chicago.
This week, Amit Sadh takes us on a road trip to Ladakh.
Let's see the beautiful places he visited through his pictures.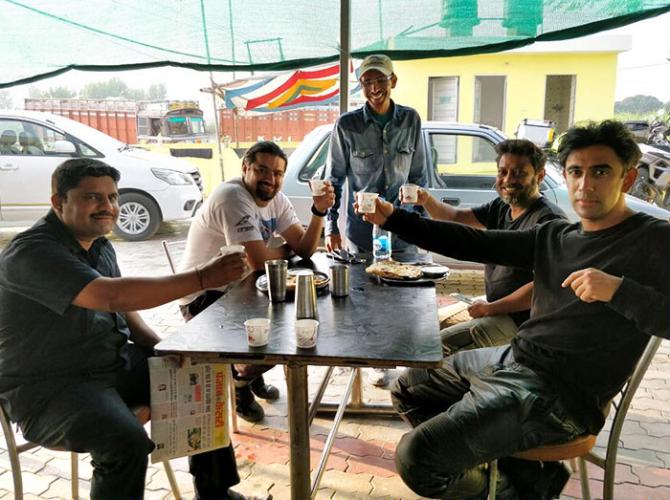 On their way to Ladakh, Amit Sadh, director Onir and their friends stopped by a roadside dhaba in Gurdaspur, Punjab.
'A brewing cup of hot tea at a roadside dhaba in Gurdaspur, Punjab was all that was needed to lift our spirits & lit our faces with a smile this morning! There's nothing a good cup of tea can't solve!' Amit captions this picture.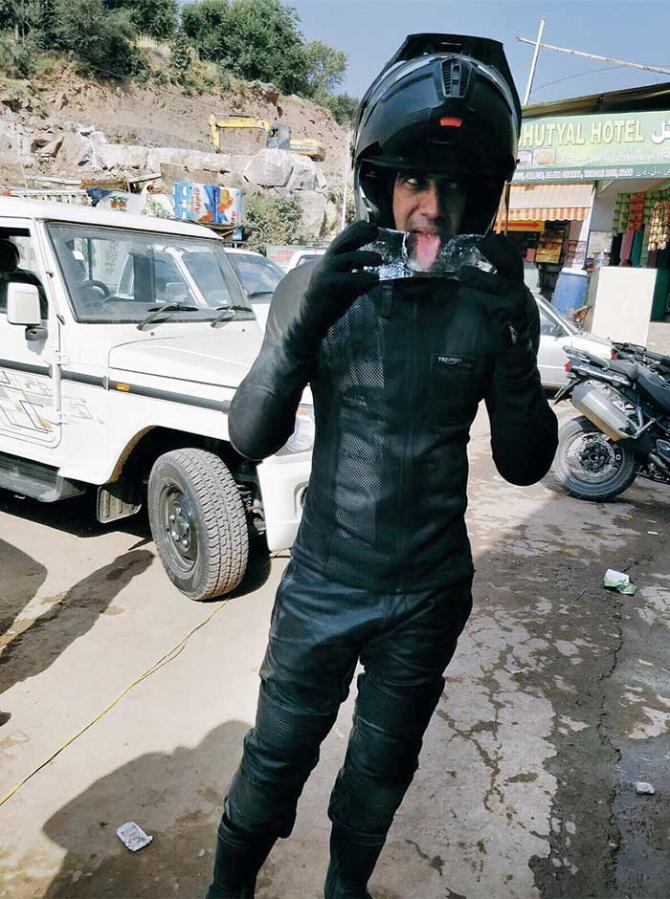 Day 1
Aim: 580 km
Location: Patiala to Pahalgam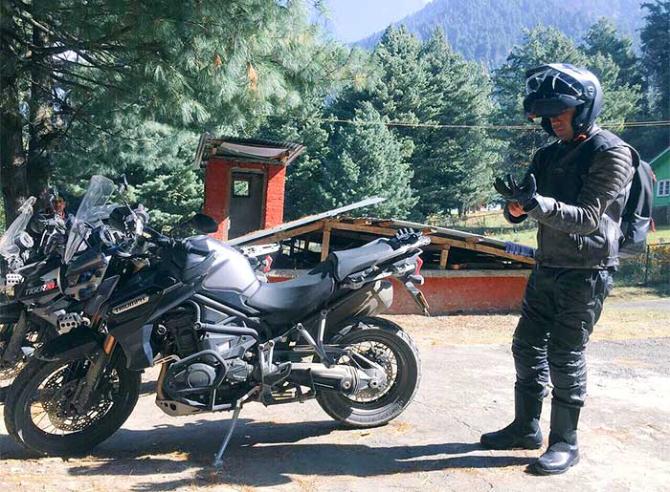 Greetings from Pahalgam.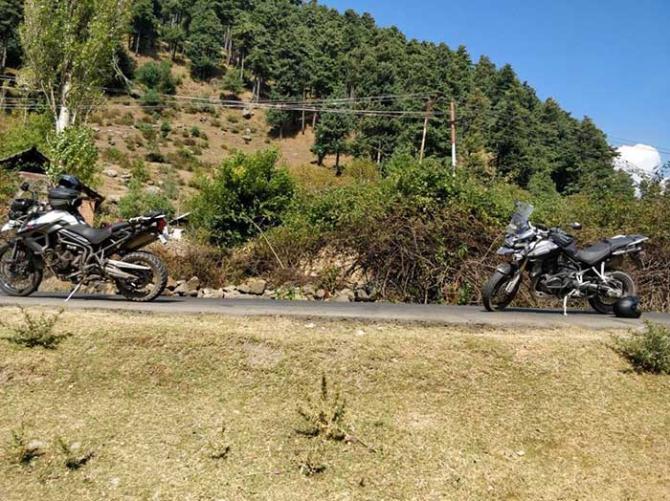 Day 2: They head for Kargil.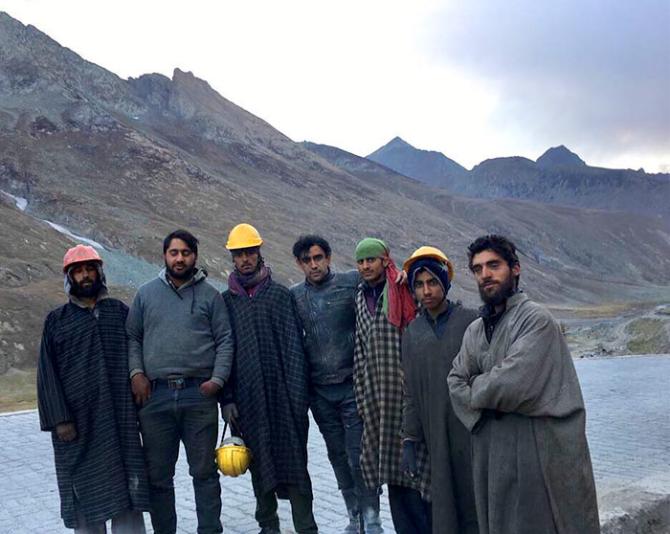 Amit catches up with the locals at the Zojila Pass.
'They recognised me from the film Sultan (saying you are that guy who takes Sultaan to the ring). One of them actually knew a few dialogues!!' Amit writes.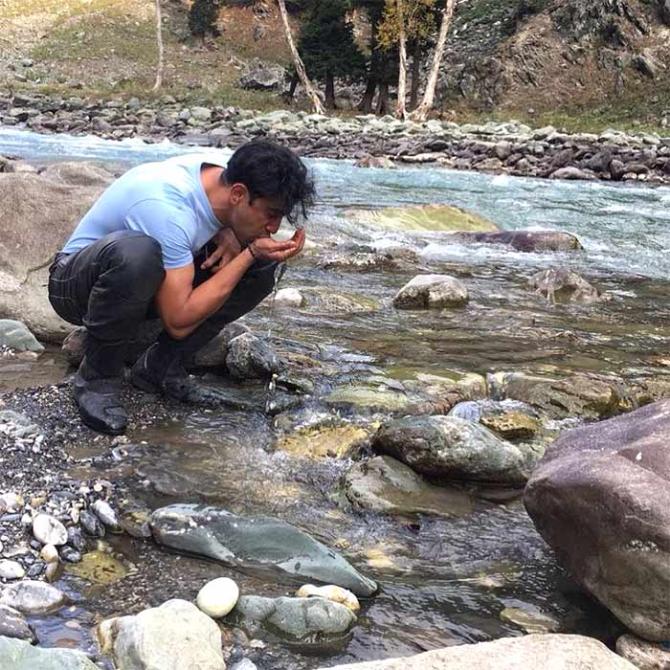 Sharing this picture, Amit writes, 'What I love about adventure-riding is that it takes me close to nature, and closer to self. #LehRide #BeMore #DoMore #LoveMore #TriumphTiger.'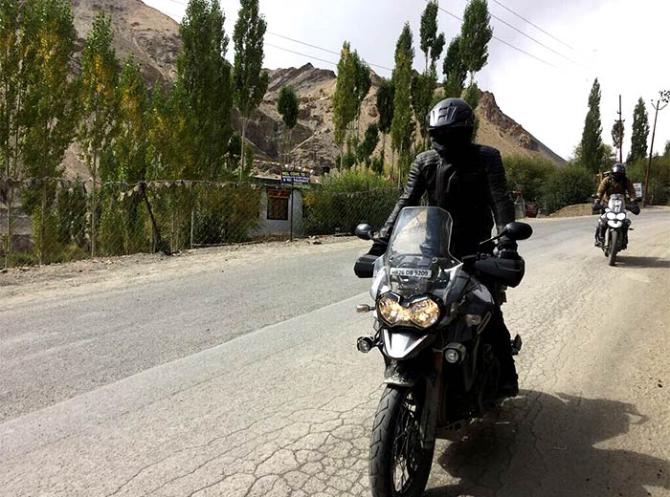 Day 3: Mulbekh.
'This place is a sight to behold!' shares Amit.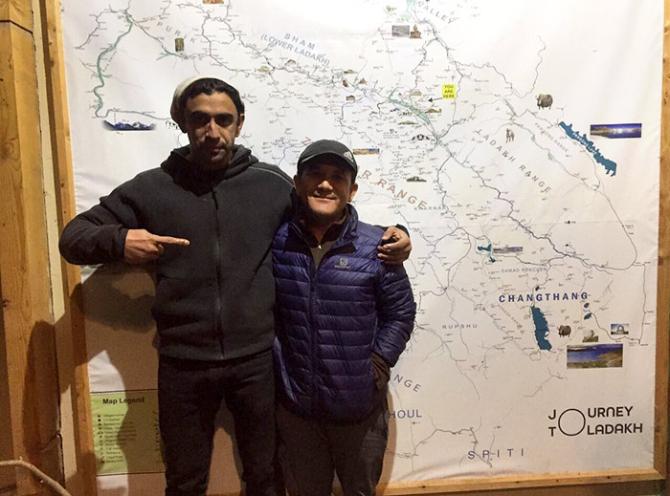 Amit introduces us to an 'amazing person', Rigzin Namgyal.
'He was also kind enough to take us to some amazing locations here. And invited us for a lovely barbecue dinner at his resort!!'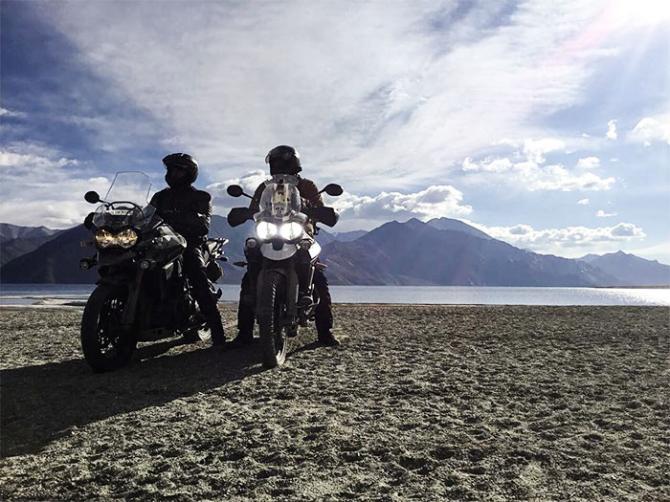 The breathtakingly beautiful Pangong lake forms a fitting backdrop.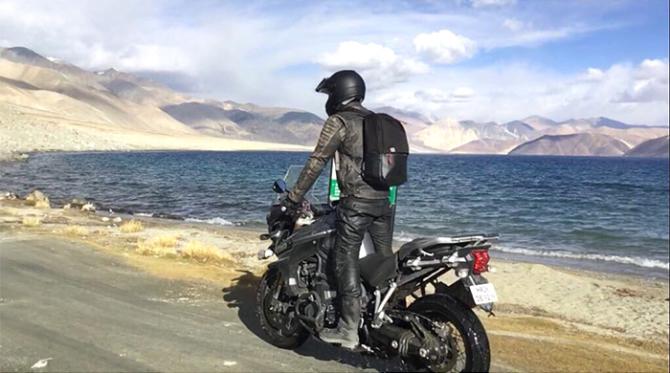 'At Pangong Lake, sometimes time just stops and you can't help but marvel at its beauty!'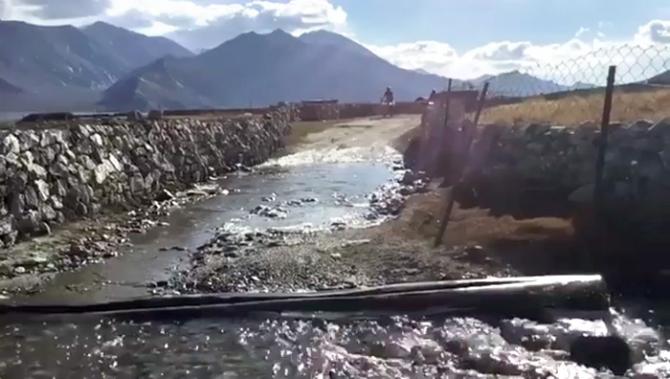 Making new roads.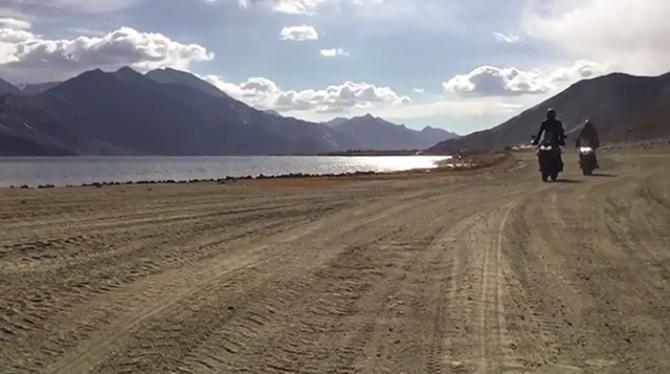 Amit did a lot of riding on this trip.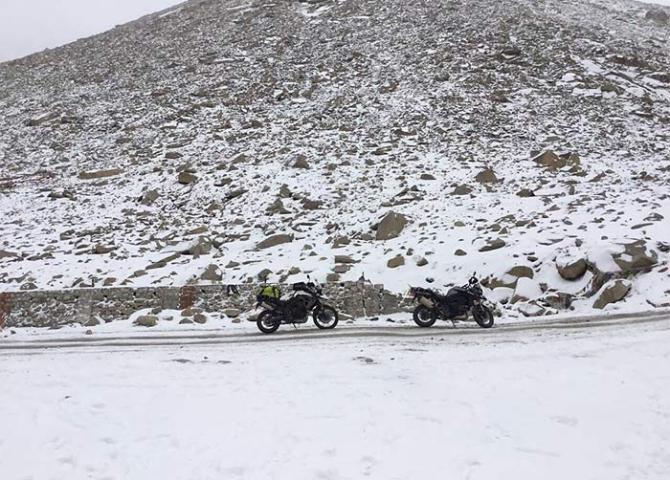 Amit enjoys a spectacular view at the Chang La, at an altitude of 5,360 meters, where the temperature is minus 13 degrees Celsius.
'Mental state : Exhausted and trilled at the same time,' he writes.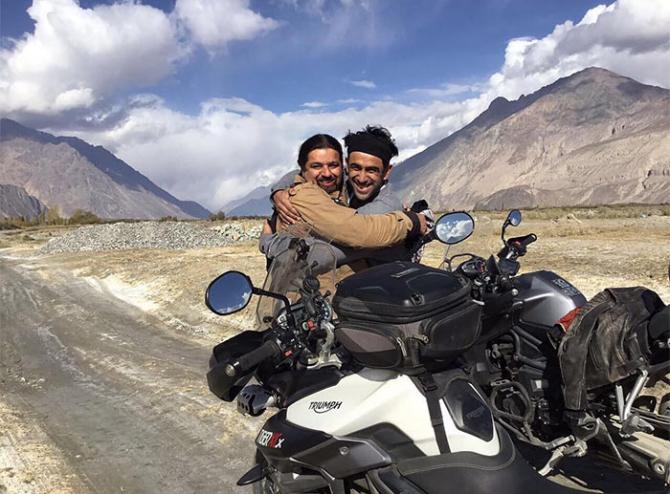 'Emotions are high at high altitudes. Keep your friends close and embraced! @ankitwanchoo you are coolest on the bike and off!' Amit writes, referring to Ankit Wanchoo, motorcycle enthusiast, who accompanied on his trip.
Photographs: Kind courtesy Amit Sadh/Instagram