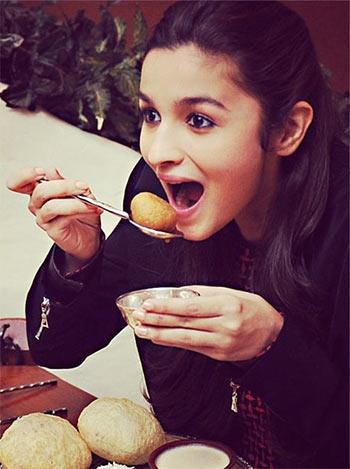 Maintaining those curves and abs is no cakewalk but resisting scrumptious food is so hard.
That's why Bollywood actresses have their cheat days too.
There have been times when our gorgeous actors have put their diet on hold to enjoy their favourite binge food.
Don't believe us? Take a look!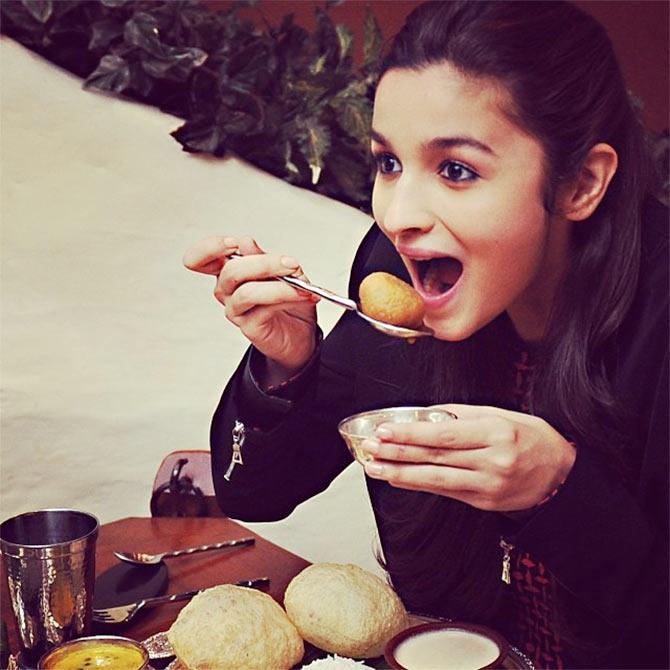 IMAGE: Alia Bhatt. Photograph: Alia Bhatt/Instagram
Alia Bhatt tucks in a rasgulla in Kolkata even as her plate remains untouched.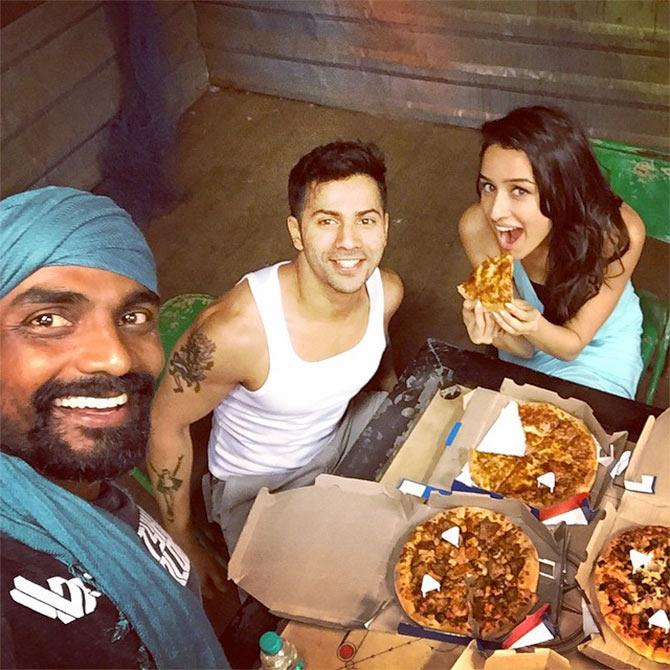 IMAGE: Remo D'Souza, Varun Dhawan and Shraddha Kapoor on the sets of ABCD 2. Photograph: Remo D'Souza/Instagram
Shraddha Kapoor digs into pizza with her ABCD 2 co-star Varun Dhawan and director Remo D'Souza.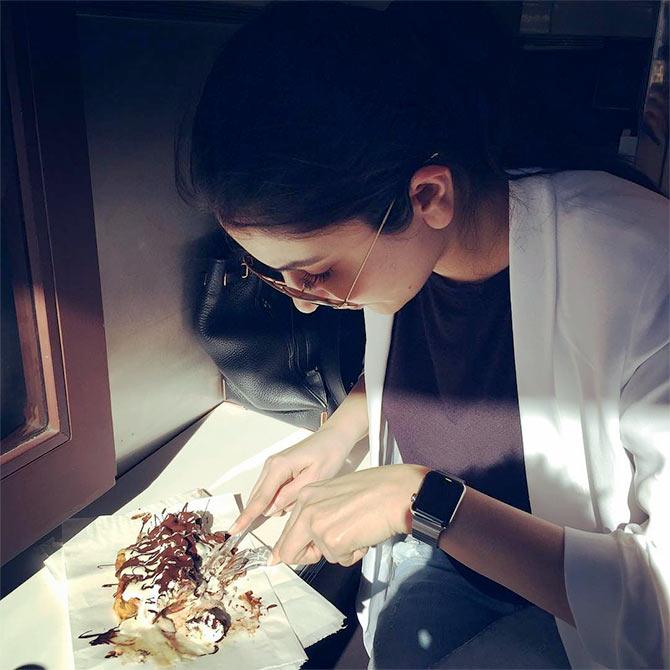 IMAGE: Anushka Sharma. Photograph: Anushka Sharma/Instagram
We totally love Anushka Sharma's dedication towards her waffle.
Who ever said you need focus only while working?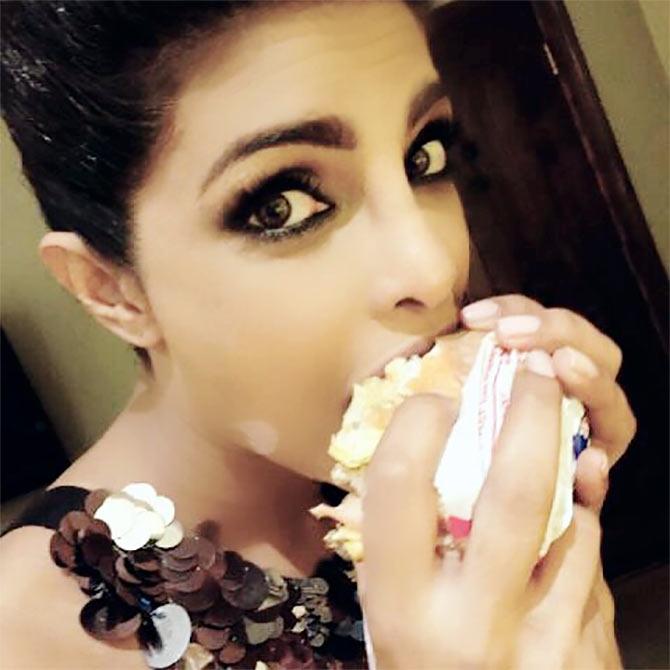 IMAGE: Priyanka Chopra at 2016 People Choice's Awards. Photograph: Priyanka Chopra/Instagram
Priyanka Chopra grabs a burger before she steps into the spotlight at the People's Choice Awards.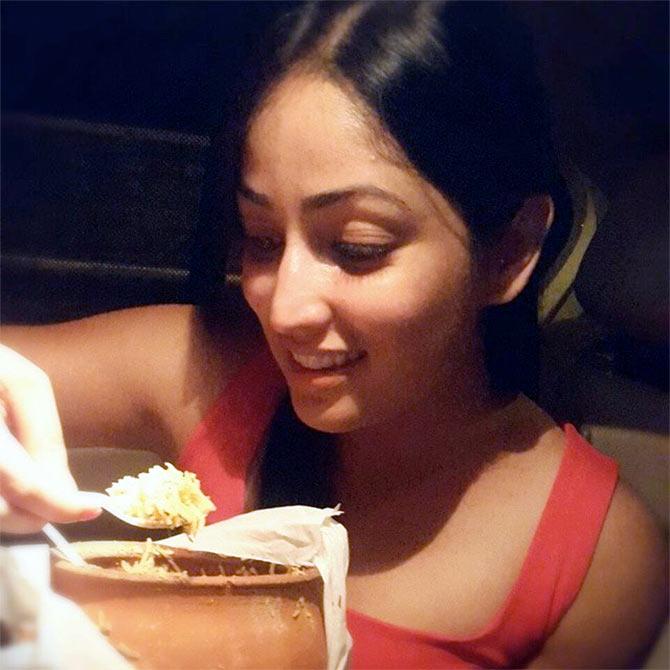 IMAGE: Yami Gautam in Hyderabad. Photograph: Yami Gautam/Instagram
When in Rome, do as the Romans do!
So here's Yami Gautam eating dum biryani in Hyderabad.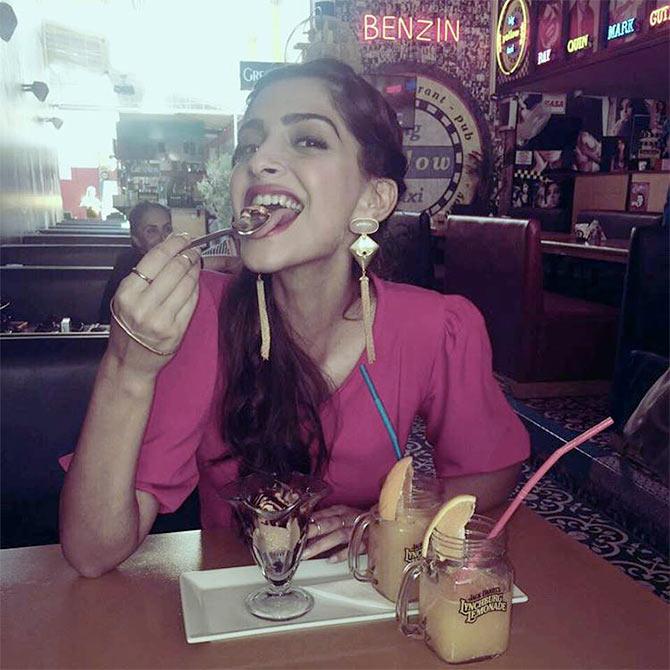 IMAGE: Sonam Kapoor. Photograph: Sonam Kapoor/Instagram
Want to know the best way to beat the heat? Have ice-cream and juice, like Sonam Kapoor.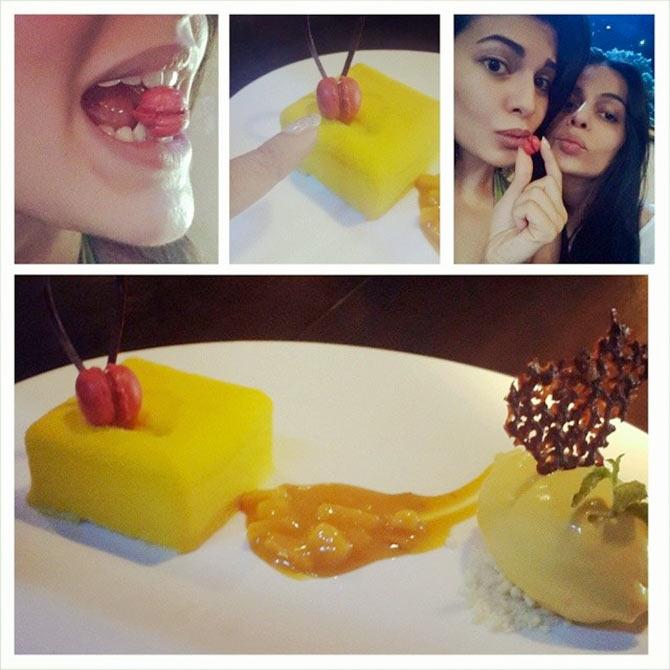 IMAGE: Jacqueline Fernandez. Photograph: Jacqueline Fernandez/Instagram
That's Jacqueline Fernandez showing us how to enjoy dessert.
IMAGE: Kriti Sanon in Delhi. Photograph: Kriti Sanon/Instagram
Kriti Sanon is just like you. She loves pani puri and dahi batata puri!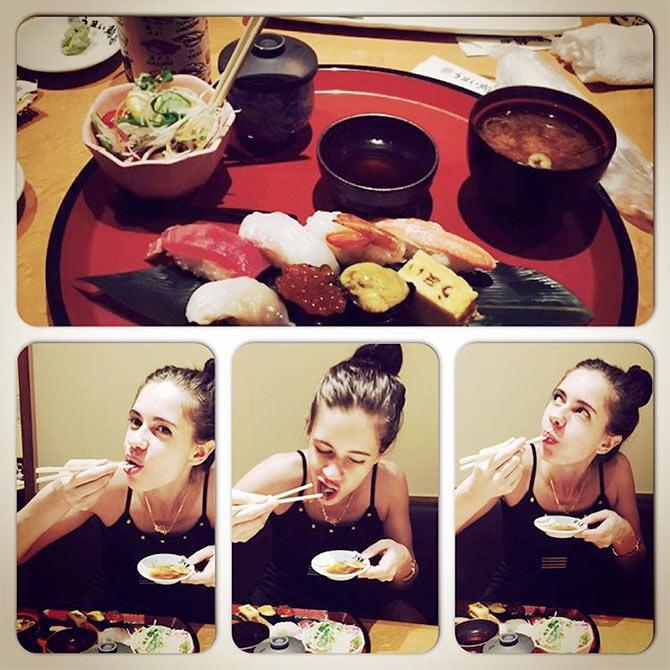 IMAGE: Kalki Koechlin. Photograph: Kalki Koechlin/Instagram
Kalki Koechlin aptly captions this picture, 'There should be a show 'watch actresses eat.'
We totally agree.
Kalki sure loves her Sushi.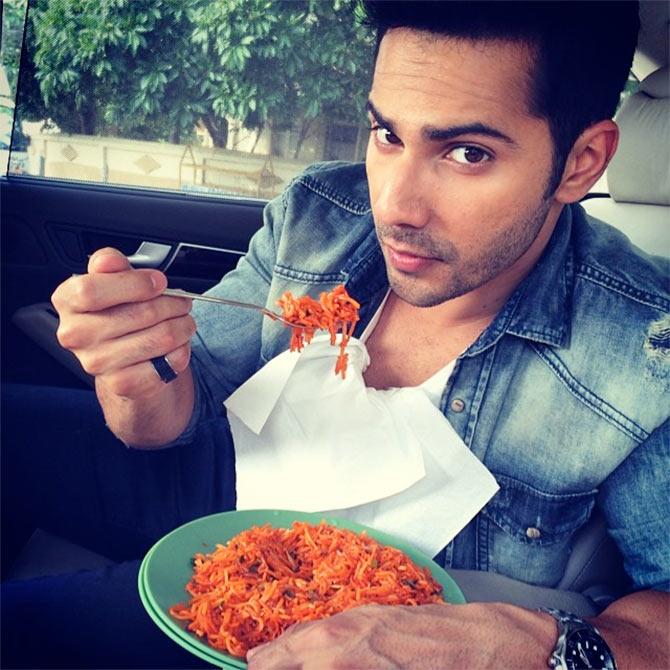 IMAGE: Varun Dhawan. Photograph: Alia Bhatt/Instagram
Why should girls have all the fun?
Varun Dhawan gets ready to spoon in his Schezwan Chinese Fried Rice, and looks pretty pleased about it too.