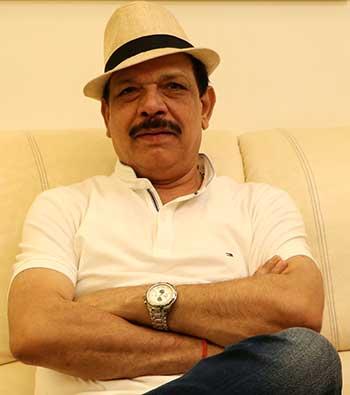 Welcome to Govind Namdeo's beautiful home.
One of Bollywood's best villains Govind Namdeo has done over a hundred movies.
The Bhopal-based actor came to Mumbai in 1990 to make a career and rented a house in Dahisar, a western suburb of Mumbai, before buying his first home in Goregaon, another western suburb, three years later.
In 2009, he bought a duplex in the same area.
"We bought a bigger house because my daughters had grown older. Plus, I had to stay in a house according to my status," Govind explains.
His eldest daughter Megha has done a film directing course in America and has assisted Rohit Shetty. She is married to Shetty's nephew Rajeev Verma.
Pallavi is a fashion designer and is married to Vibin Das, a jeweller from Thrissur, Kerala.
His youngest daughter Pragati is still studying in college. She's learning Indian and western classical singing and wants to become a singer.
Here's looking at pictures from Govind Namdeo's home.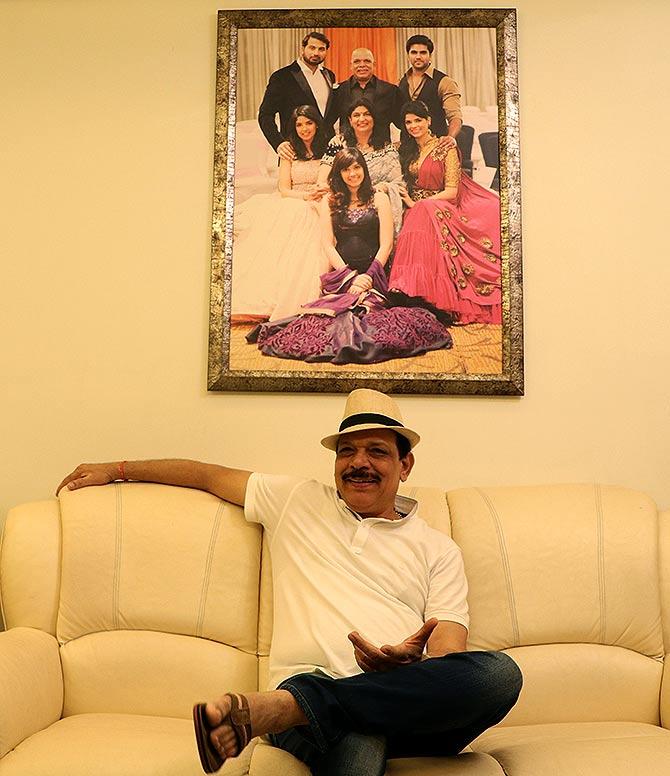 Govind Namdeo lounges at his home.
His family portrait finds pride of place in his sitting room. In it is Govind Namdeo with his sons-in-law Rajeev and Vibin, daughters Megha and Pallavi with wife Sudha (centre) and his youngest daughter Pragati.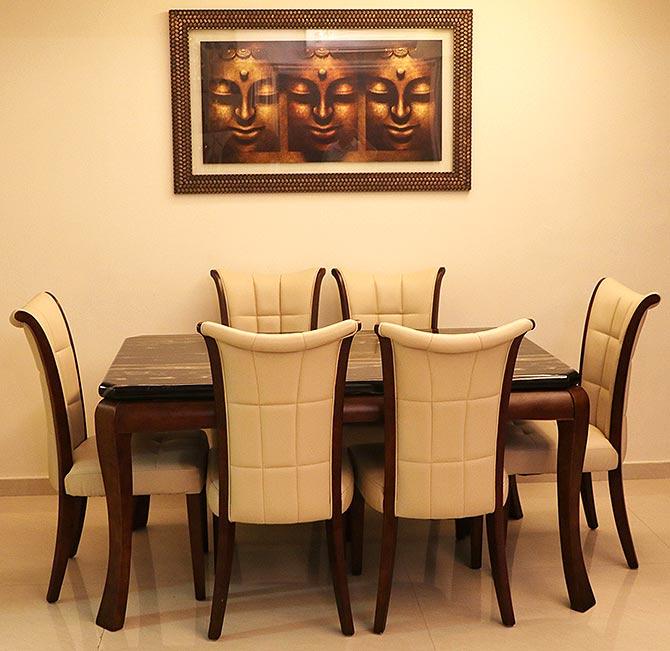 The dining area.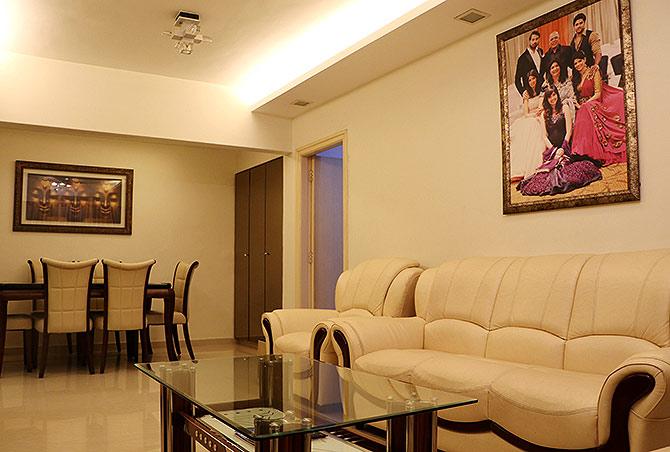 His living room is quite spacious and well colour-coordinated.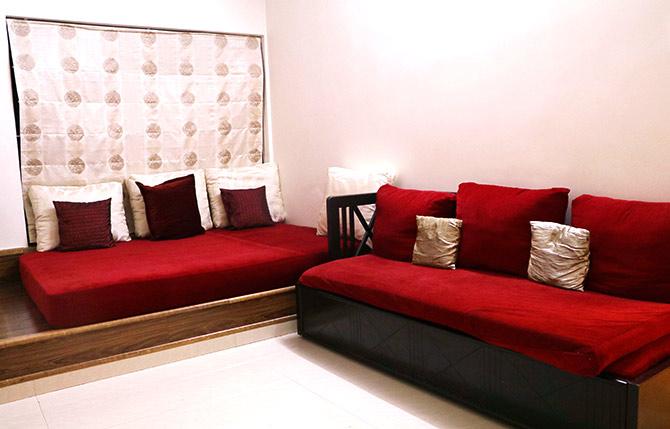 The actor has a narration room which doubles up as a guest room from time to time.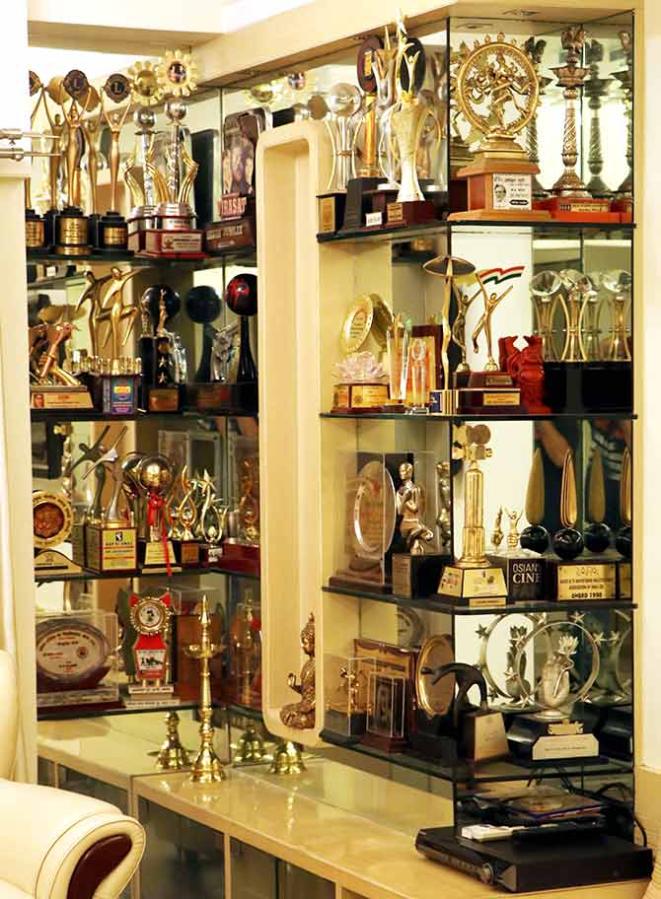 A wall full of awards that celebrate his talent.
A stairway, leading to the bedrooms.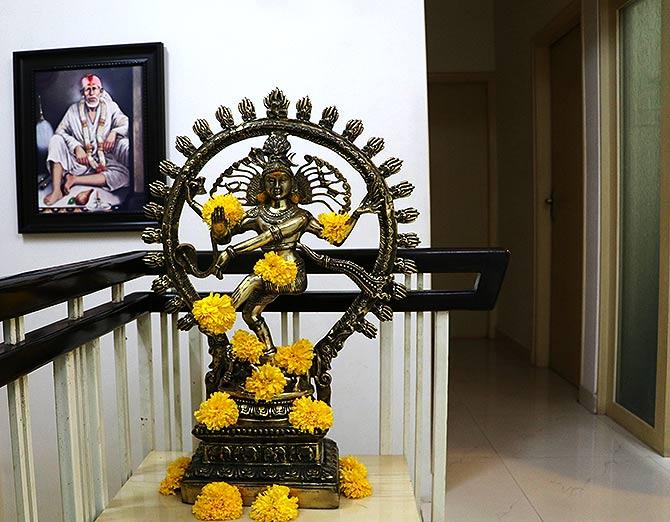 A Natraj statue near the stairway.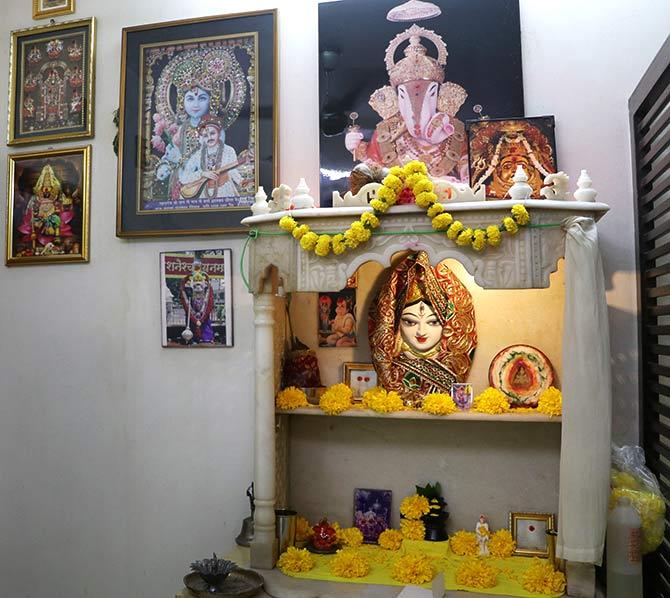 The prayer room.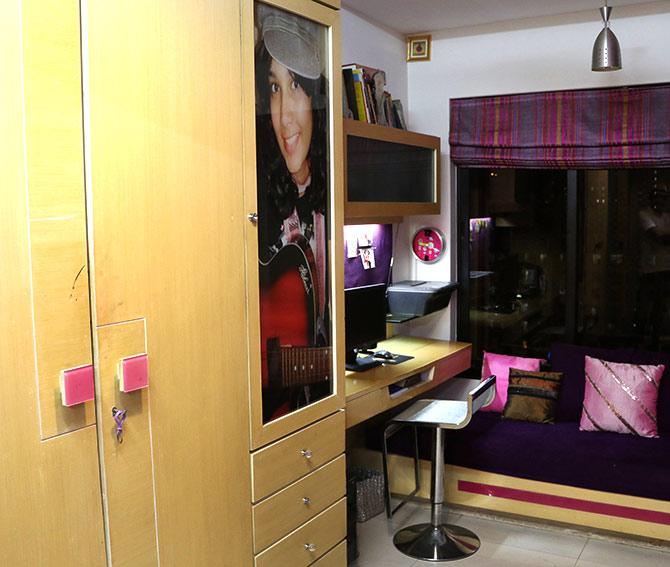 A study room, which doubles up as a music room for his daughter Pragati (seen in the photograph)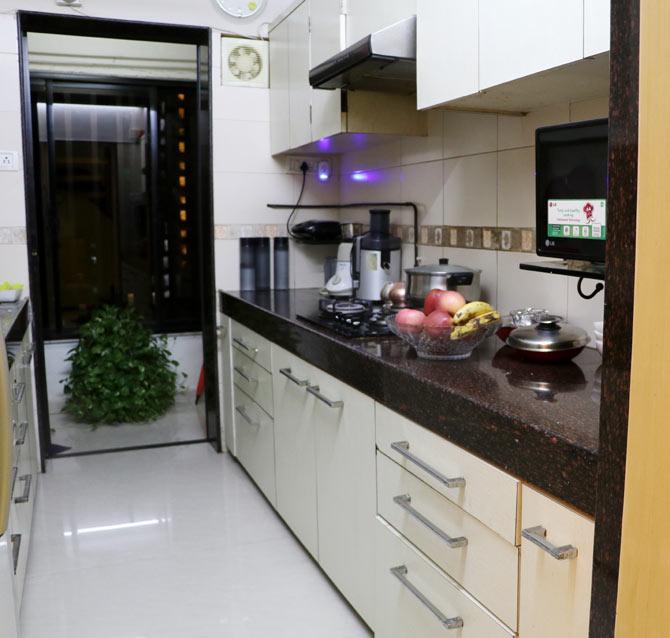 The kitchen.
Photographs: Hitesh Harisinghani