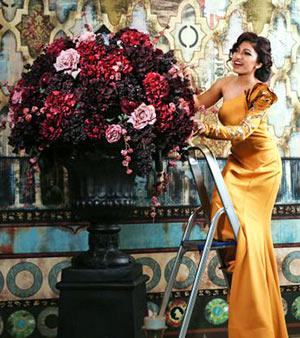 Tulsi Kumar, who has sung such songs like Salamat (Sarbjit) and Soch Na Sake (Airlift), has been a part of Bollywood for a decade.
Sister of T-Series owner Bhushan Kumar, Tulsi started her career with the Aksar song, Mohabbat Ke.
After getting married to Hitesh Ralhan in 2015, Tulsi set up home in Delhi.
And what a home she has!
A four-bedroom apartment, it took Tulsi three-four months to decorate it with the help of an interior decorator.
We take a look at Tulsi's beautiful home.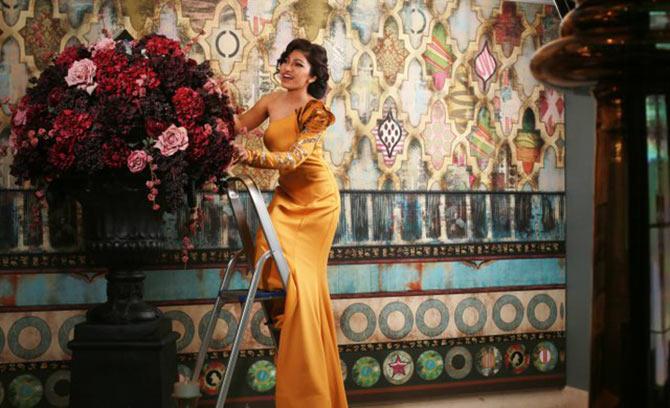 A huge flower arrangement takes place of pride in her living room. Tulsi says she picked it up from a store in Delhi.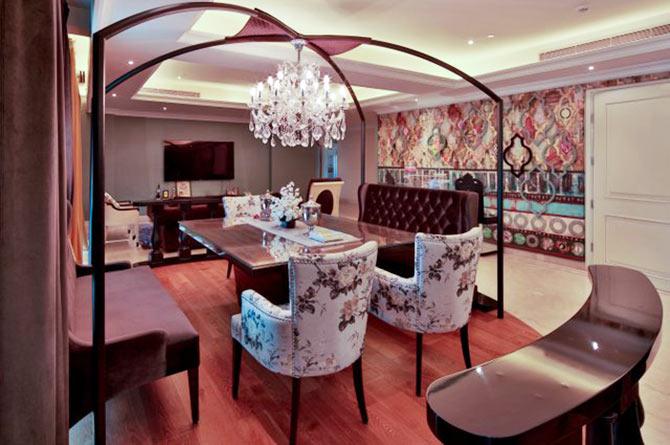 "I have a huge painting (seen in the right wall) that gives you the feel that you are sitting in a café in Paris," Tulsi says.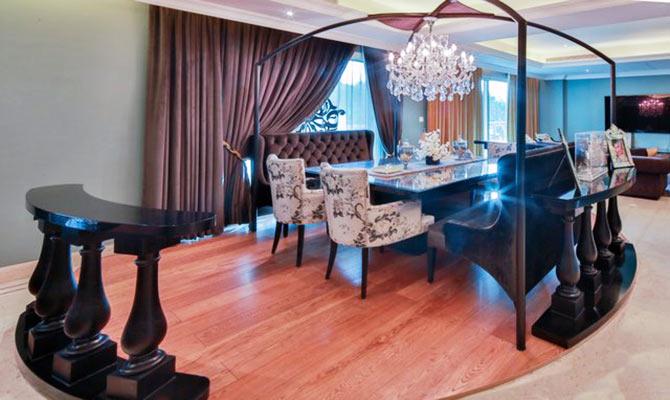 Tulsi met Hitesh at a common friend's wedding and it was love at first sight.
"He approached me and took my (phone) number. Since I was interested, I gave it. Within a year, we got married!" Tulsi says happily.
Hitesh hails from Jaipur, where he has a clothing store. He also has a business of printing of medical labels on boxes. Now, the couple has opened a singing and acting school called the T-Series Stage Works Academy in Noida.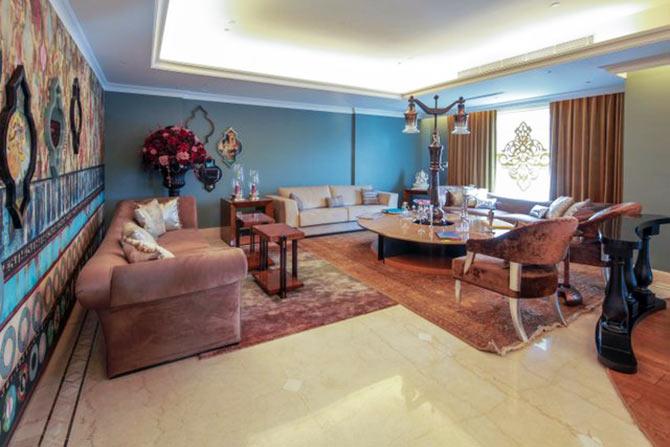 "Married life is amazing!" she exclaims. "I am happier, more content now. My husband and his family are supportive, and love what I do."
Hitesh especially loves Tulsi's voice.
"Every time my song plays on radio or television, Hitesh records it and sends it to me. It feels very good; he appreciates my work."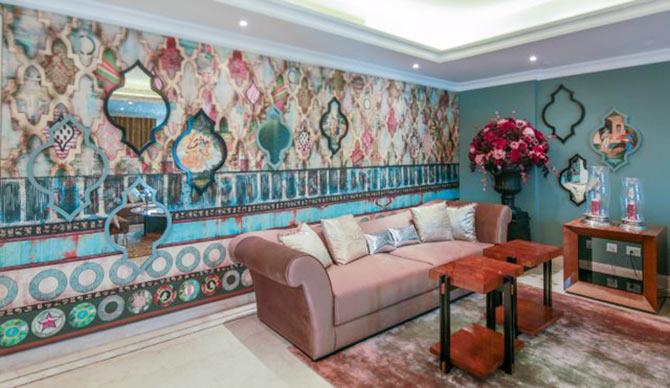 "I am a religious person and after discussions with my interior decorator, she gave me digital art wallpaper cut-outs of Radha Krishna and Bal Gopal in my living room," she adds.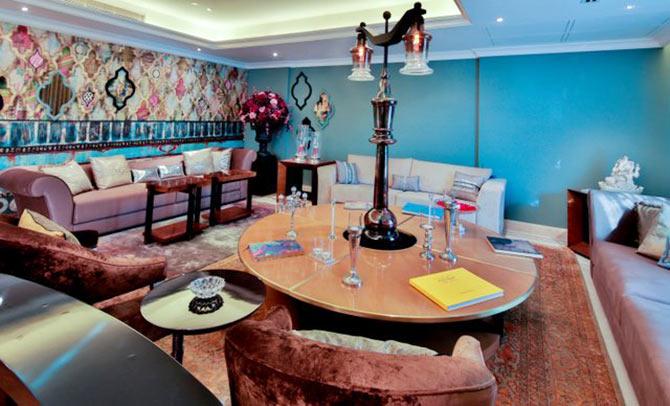 Tulsi admits she's not a good cook.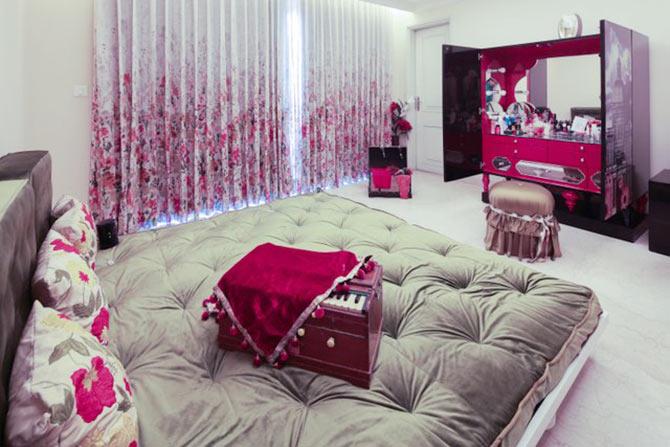 Tulsi's favourite place in her home is her music room.
"I also love my unique dresser. If I shut it, it looks like a cupboard," she says.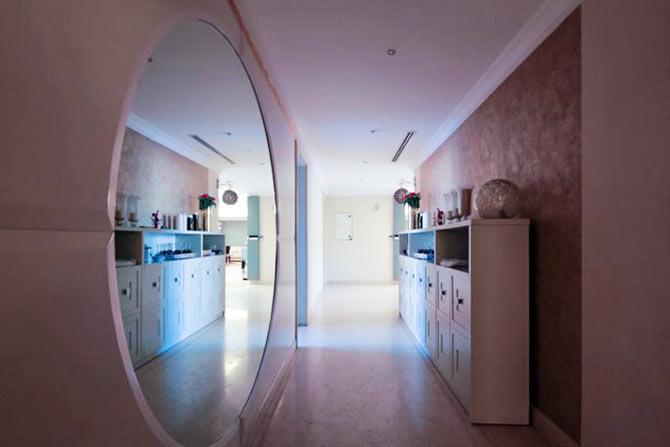 The passage area is tastefully done up as well.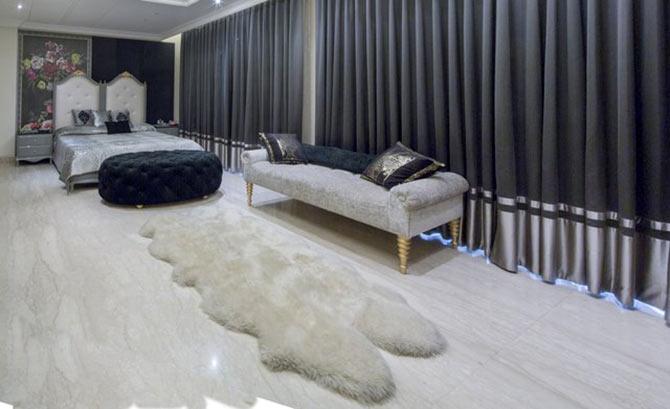 Tulsi's spacious bedroom.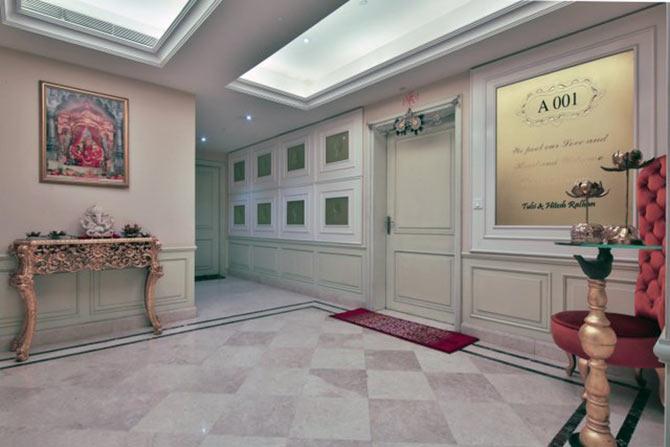 The entrance of Tulsi's home is also beautiful.