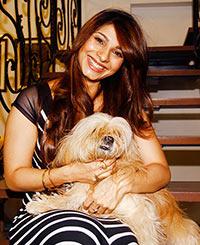 An inside view of Tanishaa's beautiful bungalow.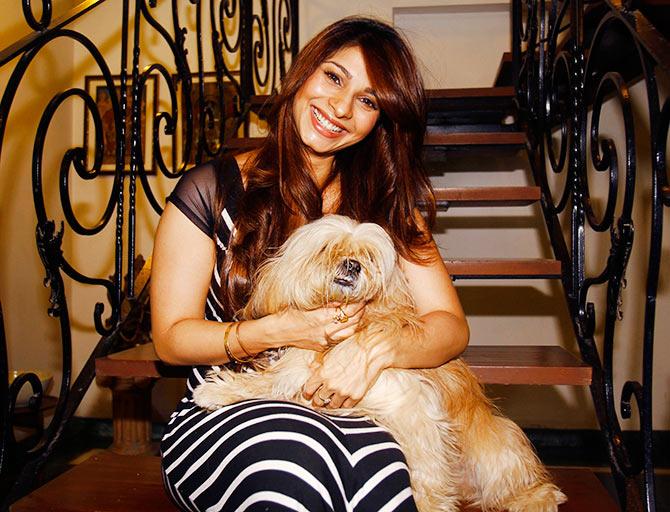 Dressed in a black and white Bebe dress, Tanishaa Mukerji allows a little smile as she invites us into her home.
The 34-year old actress, who became a household name with her stint in the Bigg Boss house, lives in a lavish three-storied bungalow in Santa Cruz, a western Mumbai suburb.
Tanishaa recently gave Rediff's Sonil Dedhia and Hitesh Harisinghani a tour of her home, which she shares with her mother Tanuja.
In the picture above, the actress poses with her beloved pet King Leonidas, on the staircase that leads to her mother's floor.
"This is a new staircase that we built. The earlier one was a spiral shape which you see in old Bollywood movies," Tanisha informs us. "The house is huge. My father made this house just like a film set."
The house boasts of a lot of windows, providing beautiful lighting.
A small dining table with interesting coffee mugs is placed in centre of the living room.
"I wanted to keep my living room simple yet elegant," Tanishaa tells us, as she sips on coffee and walks us through the room.
"The two red sofa chairs in the corner belong to my father. In fact, some of the furniture belongs to my grandmother. My mother brought it with her from her Chembur home," she says.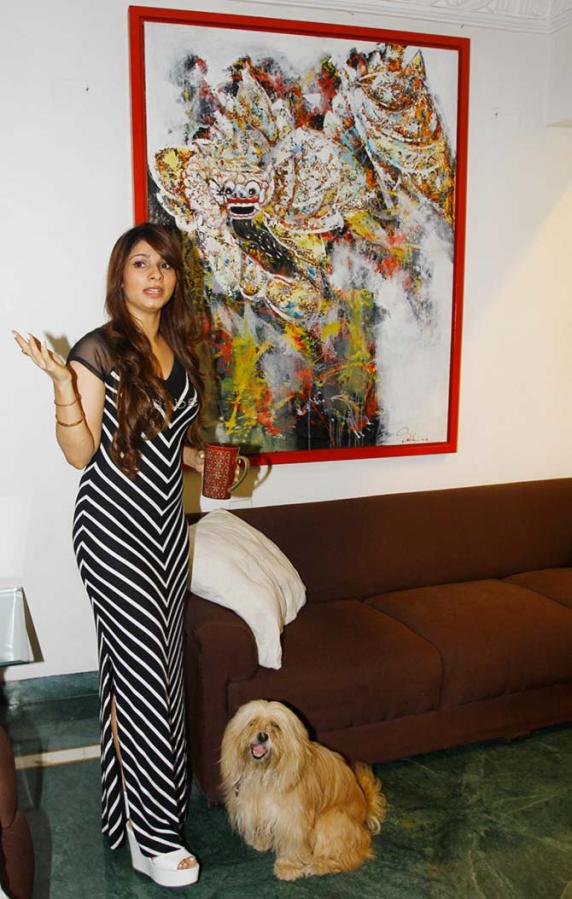 Several paintings -- picked up by Tanishaa during her travels -- adorn the walls. "I love art. I bought this painting from Bali," she says, of the painting pictured above. "I really love the colours and the design."
Tanishaa then shares some trivia: "M F Husain used to come to my nani's home (Tanishaa's maternal grandmother is veteran actress Shobhna Samarth) and would draw and paint my mother's nursery furniture. I don't know what they did with that furniture. I often tell my mother that the furniture would be worth crores."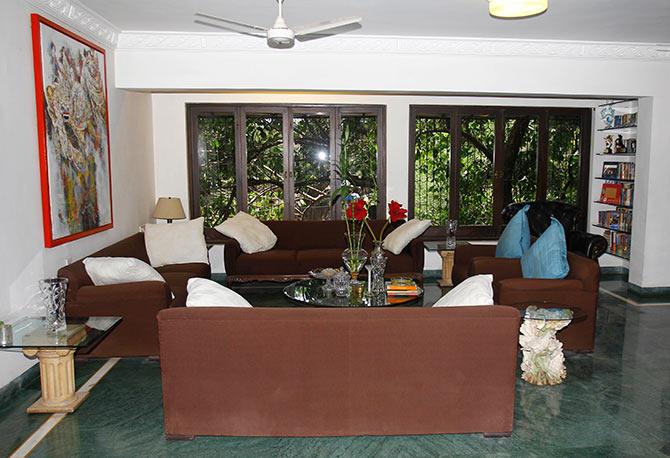 The actress loves reading and has a vast collection of books.
"I love reading Mills & Boons. They are my all-time favourite. I can finish one book in a couple of hours," she says. "I also like reading a lot of fantasy fiction. My favourite author is Sara Douglass."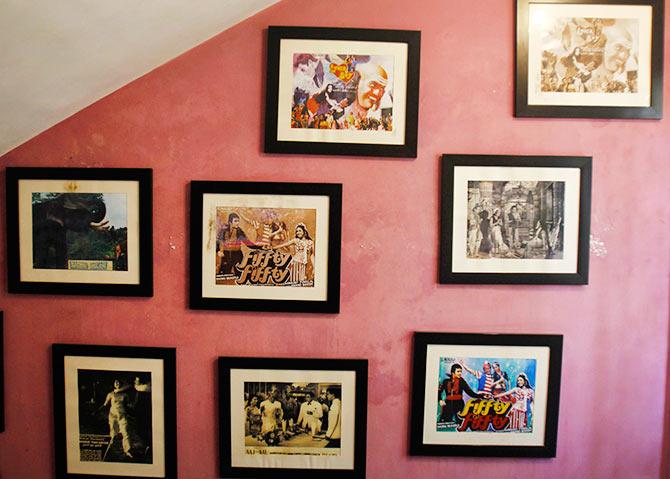 The house bears testimony to her parents' successful career in Bollywood.
Posters of films made by her director-producer father Shomu Mukherjee and films starring her mother Tanuja adorn a prominent wall.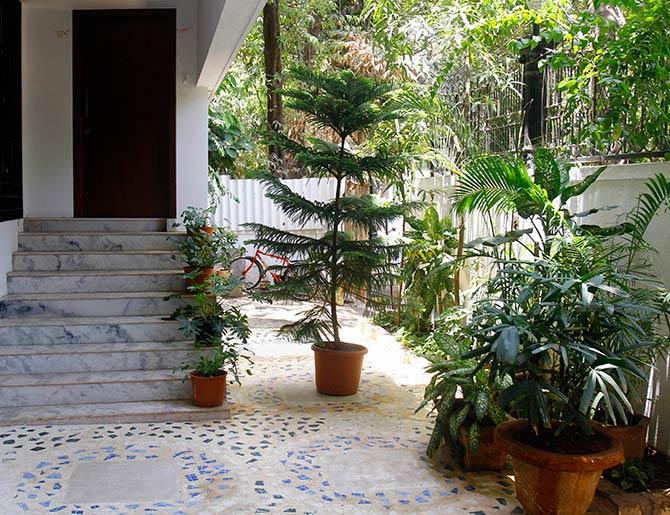 The bungalow leads out to a green compound.
Tanishaa claims she loves gardening.
A Christmas tree, which the actress decorates every year during the festive season, stands right outside her office door.


A view of Tanishaa's bungalow. Incidentally, her neighbour is Kader Khan.
Do have a look at Deepika Padukone's and Farhan Akhtar's posh homes.