The ninth season of reality TV show Bigg Boss is underway, and host Salman Khan made sure the opening episode was thrilling enough.
The house looks bright too!
The new theme -- Double Trouble -- requires the furniture to be laid out in pairs.
Pictures from the Bigg Boss house: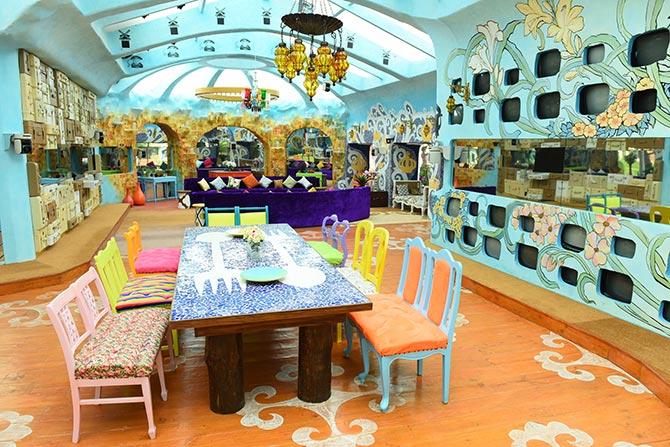 The dining area.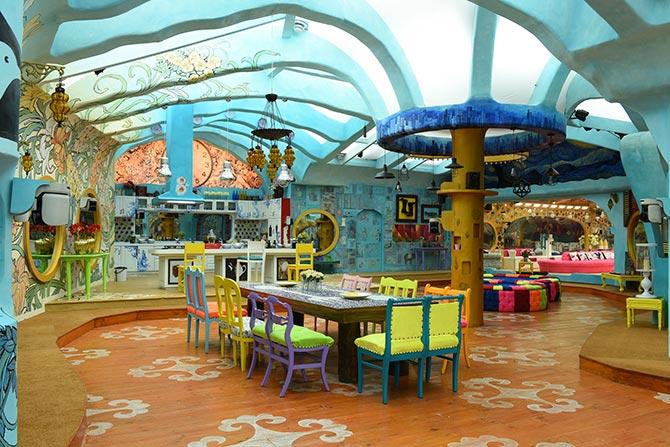 The house has a colourful look.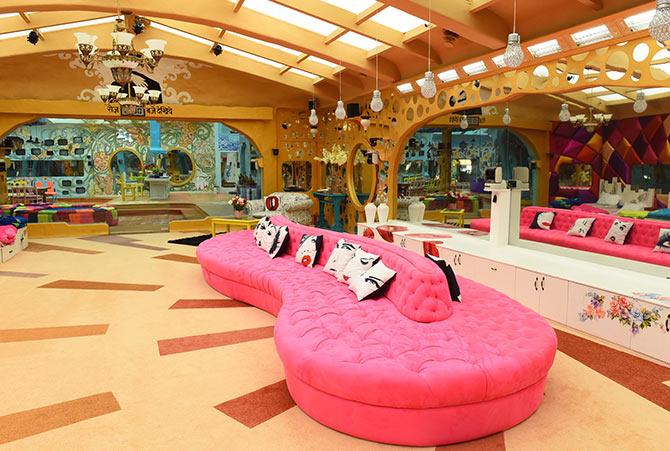 The sitting area.


Beds have also been laid out in pairs.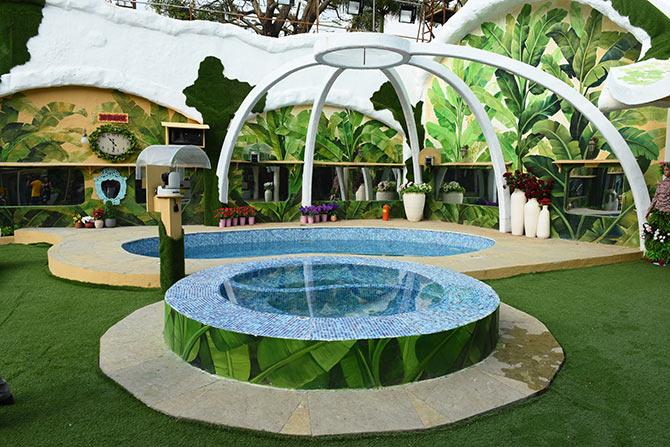 The swimming pool outdoor.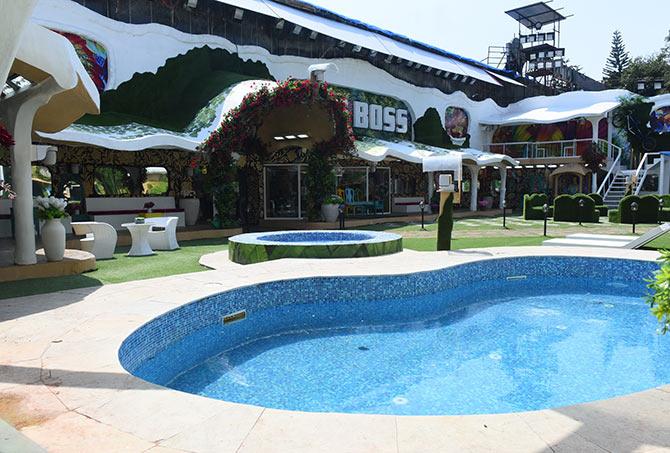 Quite a beautiful set-up for a dip in the pool.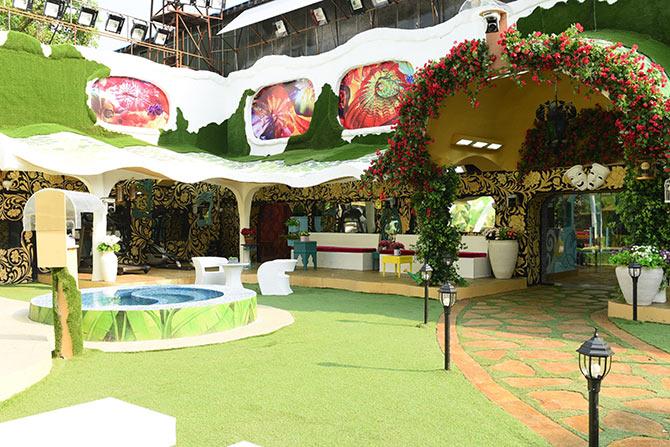 The garden area.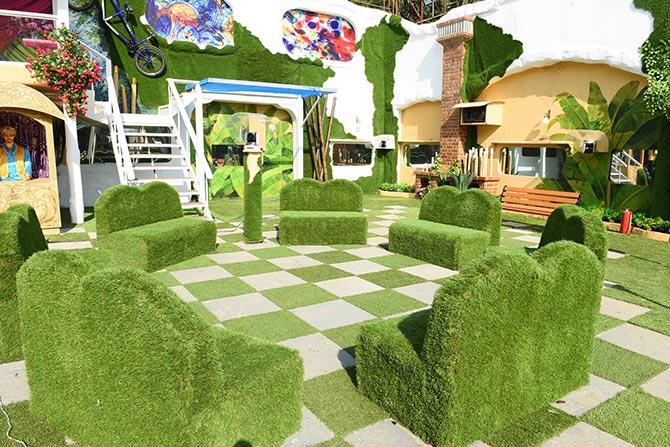 A sitting area outdoors.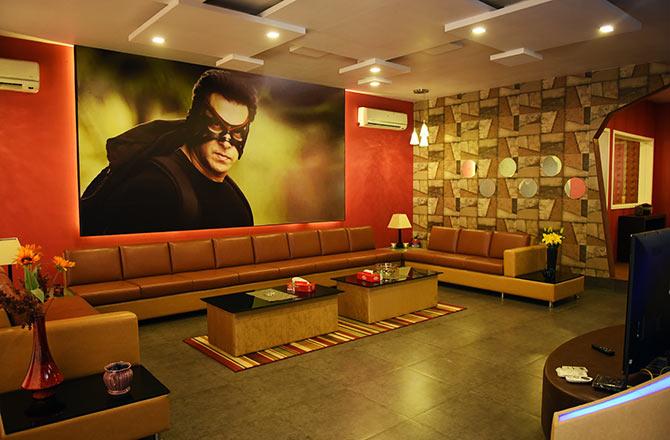 Salman Khan's living area is also well-done, with a huge Kick poster taking centrestage.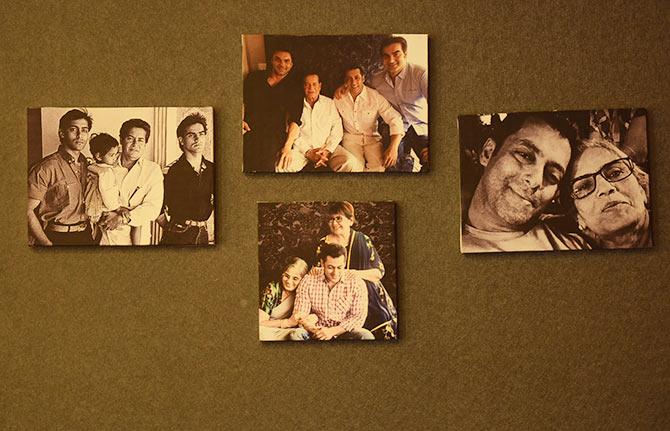 Family pictures adorn the walls.