'OTT is the present of the entertainment industry and it can be the future as well.'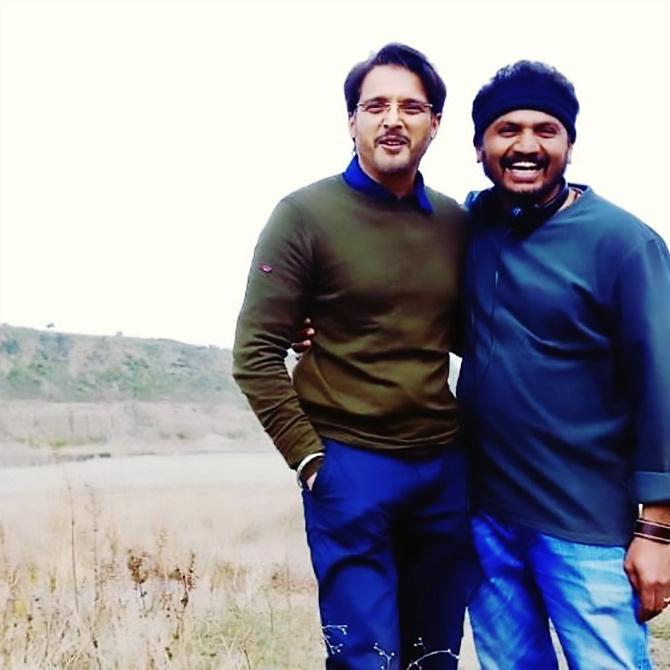 E Niwas -- who has directed Shool and Love Ke Liye Kuch Bhi Karega -- began his career in 1999 under the guidance of his mentor Ram Gopal Varma.
Niwas tests new waters with Your Honor, his debut on the OTT platform.
An official adaptation of the Israeli miniseries Kvodo, Your Honor stars Jimmy Sheirgill, Mita Vashisht and a host of younger actors.
"In Web series, we get to explore the intricacies of the characters better than a feature film," Niwas tells Rediff.comContributor Subhash K Jha.
How different is directing a film for an OTT platform compared with feature films?
I was keen on getting involved with the OTT platform, but was waiting for the right subject.
Your Honor was just the right story for my digital debut.
The process is the same, but the approach is different.
In movies, we tell a story within 120 to 140 minutes, but a Web series is a marathon.
We have to be vigilant of the sub track and the sub plots that should eventually add up to say episode 10 or 12 and culminate the story.
In Web series, we get to explore the intricacies of the characters better than a feature film; you get more time for character evolution.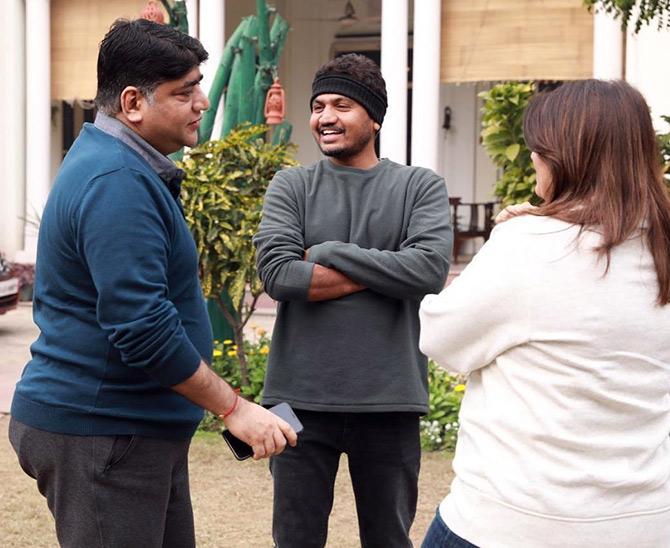 Your Honor is an adaptation of an Israeli series. How difficult was it to adapt the original to an Indian context?
I have always found adaptations tricky because you have a subject that has already been made and you get a parameter to gauge if the adaptation is better or bad.
But in the case of Your Honor, (writer) Ishan Trivedi has done a commendable job by incorporating the essence of Punjab and its culture which has an age-old rivalry between various sects in its womb.
I feel there could not have been a more refreshing backdrop than Punjab for this particular adaption.
Has your transition from cinema to OTT been smooth? Is the digital platform the present and future of the Indian entertainment industry?
It needs some getting used to initially.
Once you get a handle on things, it's a smooth sail.
You have to be extra careful with the longer format and have to maintain the consistency with the characters and their evolution, keeping the progress of the plot and the sub tracks in mind
It sure is the present of the entertainment industry of India and I believe it can be the future as well because these two mediums -- OTT and cinema -- can co-exist without one overpowering the other. All the more options for our viewers.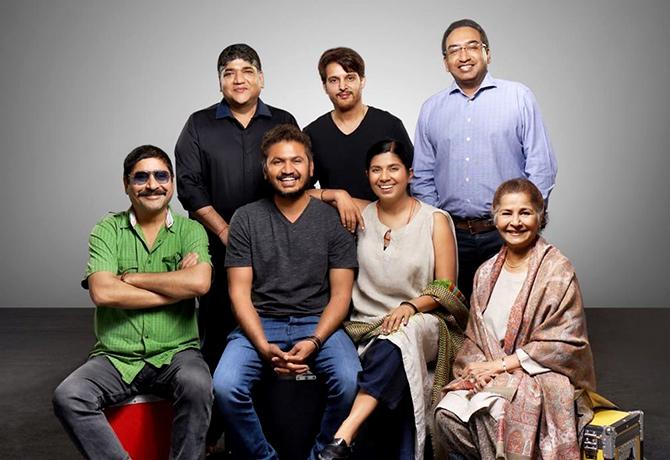 Your films for Ram Gopal Varma, especially Shool, are still fondly remembered. How do you look back on your association with him? What do you think of the films he has been making lately?
Whatever I know about film-making today is courtesy Ramuji.
I would call it a journey rather than a mere association.
When I wanted to make it in the film industry, he was the one I wanted to learn from.
By then, RGV was a huge name and many of our current film-makers are from RGV's school of film-making.
I started as his 12th or 13th assistant, then eventually made it to Shool at a very young age, for which I am forever grateful to him.
Most of his protegees have ended up abusing him for the kind of cinema he makes these days.
RGV is the most passionate film-maker I have ever come across.
Unless he is convinced about the subject matter, he doesn't put it on the big screen.
Some come out as intended and some don't, but you can't question the conviction.
And as far as I know, he doesn't care a damn about people's opinion.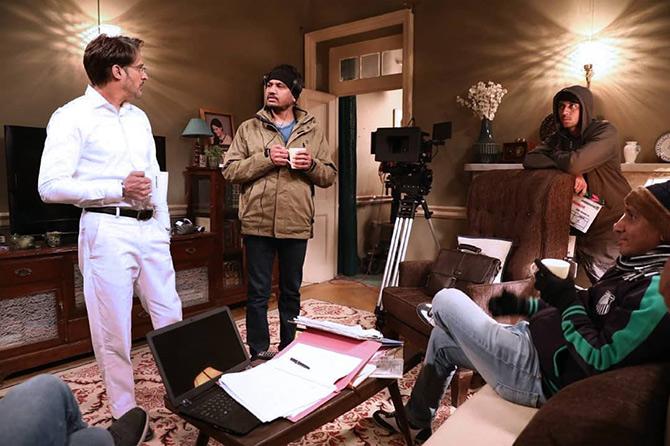 How well do you think the OTT platforms are being tapped at this time when audiences have no other choice of entertainment?
It is just the beginning.
In time, it will grow tenfold as we are the second most populated nation, and content consumption is on par.
The majority of our population owns a smartphone today.
OTT platforms are competing each other to provide the best deals and best experiences to the viewers, due to which the audience have the liberty of options.
Yes, for now, the audience only can have a small screen experience, but once the dust settles, cinema lovers will rush to theatres to watch their beloved stars and magnificent stories on the big screen.
OTT and cinema will coexist and the entertainment industry shall continue to thrive by learning to adapt with the futuristic ways of story telling and technology.