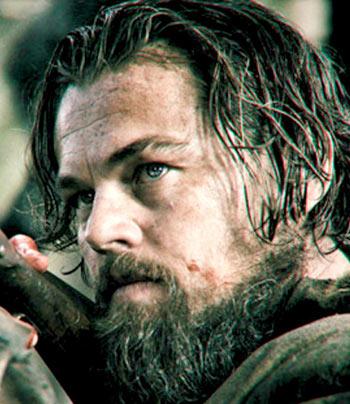 Watch the trailers and predict the winner at the end.
It's been a fine year for the movies, and the Academy Of Motion Picture Arts and Sciences did well to pick out eight significantly diverse films to make up the Best Picture field this year, though they left out several excellent ones.
There is, for example, no Carol in the mix, nor is there Steve Jobs, even as those two films feature the single best acting performances this year.
There is no Creed and there is no Straight Outta Compton, which invariably fuels that #OscarsSoWhite hashtag.
There is no Inside Out or Anomalisa, while an inclusion of either would have electrified the field and instantly made it feel less predictable.
Yet, here are eight diverse films, of which four in particular stand tall.
There is a movie set in frozen wilderness, a movie set in murky Catholic shadows, a movie set around a post-apocalyptic wasteland and a movie about people who saw an apocalypse coming.
These are all strong contenders, and here I rank them in terms of who is best poised to pick up that coveted Best Picture trophy.
In ascending order, here are the nominees:


Bridge Of Spies
Scarcely have so many gigantic names been thrown together to result in such lukewarm buzz.
Directed by Steven Spielberg off a script by Joel and Ethan Coen, starring Tom Hanks, Bridge Of Spies is an old-school Cold War film about a spy exchange, and has garnered the most applause for actor Mark Rylance in a strong supporting role.
The film itself, however, is unlikely to have much Oscar impact save for rounding up the field.
The Martian
This modest Ridley Scott film is an eminently watchable film, one that is pleasantly lacking in bluster, but it doesn't deserve acclaim of this magnitude.
It's a decent film, but that's about it.
It has, of course, had its chances entirely dashed by the Golden Globes, who gave it a prize for Best Comedy when it really wasn't, and the joke abides -- leading to director Ridley Scott and star Matt Damon smiling sportingly through jibes, clad in tuxes with pockets heavy with unused acceptance speeches.
Brooklyn
The little Irish film that could.
Based on Colm Toibin's novel of the same name, John Crowley's Brooklyn is a beautifully told story of a young Irish woman caught between her past in Ireland and a potential future in New York.
It's a tale of youth, impetuosity, shyness, hope and romance, and Saoirse Ronan is brilliant in the main role.
However, the film remains by far the most under-viewed of the nominees, and thus lacks momentum to make it anywhere near the top.
Room
Lenny Abrahamson's Room is one of the most unanimously loved films all year, and with good reason.
Based on the novel by Emma Donoghue, Room is the harrowing-then-hopeful story of a woman and her son who, after seven years in captivity, finally escape into the real world.
The boy (Jacob Tremblay), who is five, thinks the room they are bound in is the world, and both the boy and his mother (Brie Larson) give exceptional performances.
Room is a triumph, certainly, but might be a bit too indie for the Academy's tastes.
The Revenant
Alejandro Gonzales Inarritu, who swept the Oscars last year with his superlative Birdman, is back this year with a bleak and wintery and stunningly shot film about men and bears and revenge served very cold indeed.
Leonardo DiCaprio stars in the performance tipped to (finally, belatedly) bring him Oscar glory, alongside Tom Hardy and Domhnall Gleason, but the real star of this breathtaking enterprise is cinematographer Emmanuel Lubezki.
The Best Cinematography award belongs to this film, as could the Best Actor trophy, but it is unlikely an Inarritu film will sweep again so close on the heels of Birdman.
The Big Short
The year's sharpest, bravest and most audacious film, Adam McKay's The Big Short is, for my money, the best film of 2016, a staggeringly original and preposterously well-edited film that breaks down the Wall Street financial crisis of 2007-2008 and, lo and behold, makes it entertaining.
It is a stunning, stunning film, boasting of superlative writing and performances, and were I the Academy, there'd be no need for seven other nominees.
However... it is a devastating downer of a film and the Oscars traditionally go to more upbeat fare.
And despite brilliant reviews, The Big Short doesn't have the critical groundswell of support in the same way as the top two most likely candidates.
Mad Max: Fury Road
What a day, what a lovely day.
Who was to know? Who was to know that 70-year-old George Miller would give us something this mouthwatering? Who was to know that what we really wanted, nay, needed, was a fiercely feminist action movie? Who was to know that in an age of computer generated imagery, it would be practical stuntwork that would have us reeling? Who was to know that you can teach an old franchise new tricks?
Mad Max: Fury Road, is, above all else, a work of art. This is a sensational film that grips from the get-go and keeps us invested in a film which is, insanely enough, a two-hour climax.
A crowdpleasing actioner has never deserved the big prize more, and Miller's film could -- after having swept all kinds of awards and wooed all kinds of juries -- take home the Best Picture trophy. If not for The Big Short, they'd have my vote.
Spotlight
Tom McCarthy's incisive new film deals with the valiant real-life investigations carried out by the Boston Globe's most fearless reporters, uncovering a scandal in dogged, unspectacular fashion -- made compelling by solid writing, a terrific ensemble of actors, and a complete lack of obvious showiness.
Spotlight is a great picture, a film that warrants -- and deserves -- comparison with Alan J Pakula's all-time classic journalism film, All The President's Men.
Spotlight is the absolute frontrunner, the most likely to win Best Picture and, by golly, it deserves it.
It's solid, old-school filmmaking done flawlessly well. It's just that #2 and #3 are both far better showcases for originality, and isn't that what ought to be hailed above all?