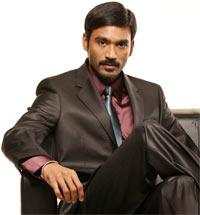 Tamil star Dhanush, who surprised everyone at a recent awards function with his special version of Kolaveri di dedicated to Amitabh Bachchan, says he would never do the same for his father-in-law Rajinikanth.

"Such things should not be done within the family. I respect my father-in-law immensely and respect his privacy even more," Dhanush says.

The Tamil actor claims he put together the homage in just 15 minutes. "I got the opportunity to sing Kolaveri for Mr Bachchan just before the awards show. I had to write it in 15-20 minutes. But when it's a tribute to the Big B, one could do it in five minutes."

But Dhanush insists he will not make the homage commercial 'since it's meant for a legend."

Dhanush is enjoying the attention he's getting in Mumbai. "Abhishek Bachchan has been really nice," he says. "He drove me around the city. Everyone in Mumbai has been really warm. When I go out on the streets, they ask me intelligent questions about the song. The media has been very supportive."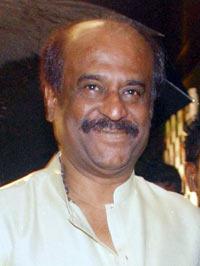 Dhanush is not too kicked by constant references to his legendary father-in-law.

"It's a huge burden to be known as Mr Rajinikanth's son-in-law," he says. "Once I married his daughter Aishwarya in 2004, I lost my identity. Whatever name I had earned before that on my own was wiped away. Wherever I went, I became a son-in-law. It was a terrible phase for me. I had to work double hard to get back my identity. Whenever I gave an interview, the first question would invariably be, 'What is it like to be his son-in-law?' Now that question comes somewhere in the middle of the interview. Hopefully, soon, it won't be asked at all."
About his future as a singer, Dhanush says, "I'm going to be quite choosy about singing. If I connect to a tune and like what I am offered to sing, I'll do it. I am an actor by profession, not a singer. My dream is to become a director. I want to direct a  Hindi film. I have two scripts ready. One of them is a fantasy-adventure while the other is a thriller. I've assisted my brother Selvaraghavan, who's a well-known director in Tamil cinema. I've also made short films."
Dhanush has received several acting offers in Bollywood but they aren't interesting, he says. "Some of them are second leads. I don't mind acting in Hindi films but the script has to suit me. It has to be a boy-next-door role because that's the image I have in Tamil cinema."
Dhanush says he is happy with most of the films he has acted in so far. "But there're four-five films I'm ashamed of," he says. "They were wrong decisions. Then there were films I regret turning down. I wish I could revise that."
At the moment, Dhanush is trying to enjoy his success. "I am like a kid in a candy store. I'm holding on to every compliment that I get. Of course I've seen success before -- as a star -- but regionally. This is something I've never thought I'd ever experience," he says.
Incidentally, Dhanush's two young songs love Kolaveri too. "Yes, they can hum the song. That's all they know."