Because, well, he can!

US President Barack Obama's India visit had its fair share of highs and lows.

But his quoting the DDLJ dialogue in his speech at the Siri Fort auditorium has gained a lot of attention across all sections of Indians.
That left us thinking, what would happen if he'd dialed up the filminess a couple of notches higher?
Well, he'd probably say this to the Indian netas:
To Sonia Gandhi (and the Congress party in general)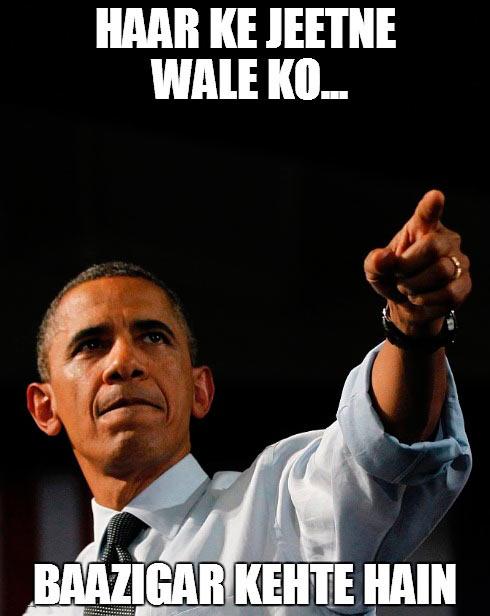 To Rahul Gandhi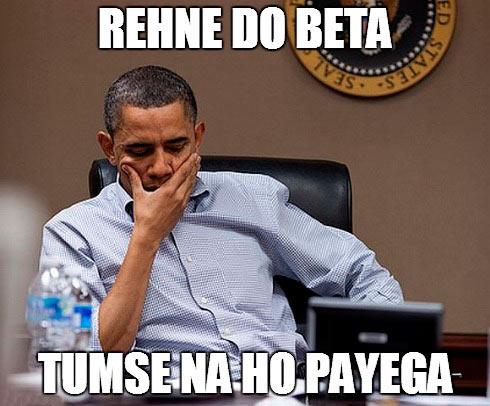 To Narendra Modi during high tea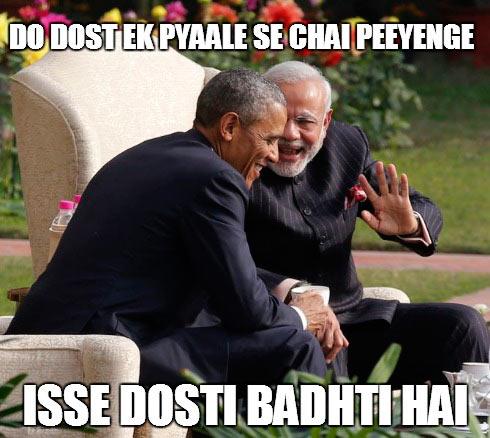 To LK Advani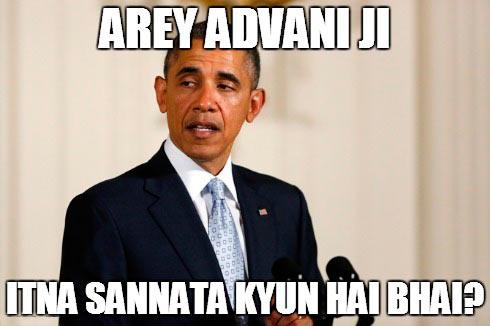 To Arvind Kejriwal

Photographs: Reuters